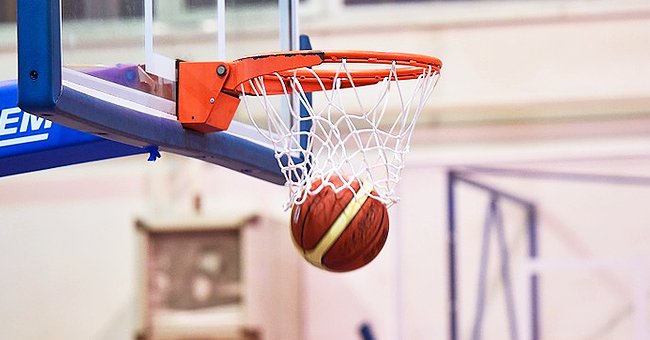 Pexabay
NBA Announces Season 2019-2020 Restart Games and League Schedule
Basketball is coming back! NBA has announced the restart date for the 2019-2020 season and has released the full schedule.
After a four-month hiatus, the NBA has announced plans to restart the 2019-2020 season that had been put on pause due to the coronavirus pandemic.
The announcement added that 22 teams would be playing seeding games held at the ESPN Wide World of Sports Complex at Walt Disney World Resort, Florida.
Basketball player Stephen Curry of the Golden State Warriors| Photo: Getty images
After announcing the return of the sport to television, the first game will take place on July 30th, and the match will see the Utah Jazz and the New Orleans Pelicans playing against each other.
The LA Clippers will also face the Los Angeles Lakers on the same day. However, they would be ensuring to take all precautions. NBA commissioner Adam Silver said,
"We have worked together with the Players Association to establish a restart plan that prioritizes health and safety, preserves competitive fairness and provides a platform to address social justice issues."
The seeding games will continue until August 14th, when the teams with the highest combined percentages across regular-season games and seeding games will go through to the NBA playoffs.
Once the 16-team playoff field has been established, the NBS finals will begin on August 17th, ending on October 13th.
The NBA and NBPA released a joint statement addressing the issue.
Before the announcement was made, the NBA revealed that 16 out of 302 players tested positive for COVID-19. Some of the players infected included Nikola Jokic, Buddy Hield, and Jabari Parker.
After the results of the coronavirus tests were released, the NBA and NBPA released a joint statement addressing the issue. They wrote,
"Any player who tested positive for coronavirus will remain in self-isolation until he satisfies public health protocols for discontinuing isolation and has been cleared by a physician."
Among the other teams returning from the Eastern Conference are the Milwaukee Bucks, Miami Heat, Indiana Pacers, Toronto Raptors, Philadelphie 76ers, Orlando Magic, Brooklyn Nets, and the Washington Wizards.
From the Western Conference, the teams returning include the Lakers, Los Angeles Clippers, Denver Nuggets, Oklahoma City Thunder, Utah Jazz, Houston Rockets, Dallas Mavericks, and more.
In addition to restarting the season, the NBA has said that they are also looking at ways to address the racial inequalities facing the countries.
They added that this would involve increasing black representation across the NBA as well as greater inclusion of Black-owned and operated businesses.
Please fill in your e-mail so we can share with you our top stories!