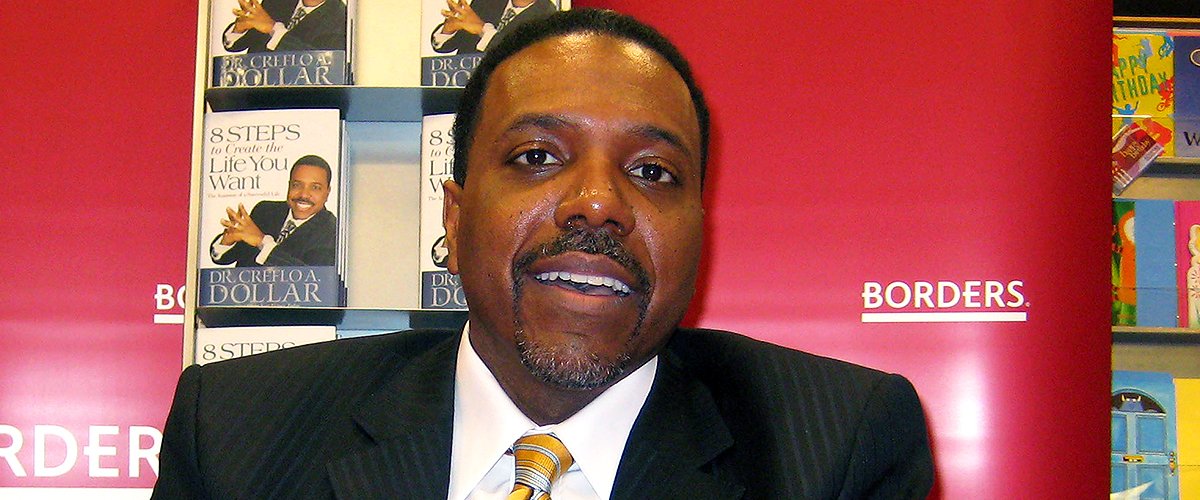 Getty Images
Creflo Dollar Is a Husband and Father of 5 Kids — Glimpse into the Televangelist's Family
Ministers are community leaders and are often held up as role models for husbands and fathers. Atlanta televangelist Creflo Dollar's family life seemed picture-perfect, until 2012.
Creflo Dollar, the founder of the World Changers Church International and co-pastor with his wife Taffi Dollar, is one of the most successful televangelists in the U.S.
His impassioned preaching has inspired millions, and part of his appeal has always been his staunch image as a dedicated husband and devoted father-of-five. That image was abruptly shaken in June 2012, when 911 received a distress call from Dollar's house.
Lauren's older sister Alexandria, who witnessed the incident, would convey the details to the responding officers, but when she was asked to make a written statement in front of her parents, she recanted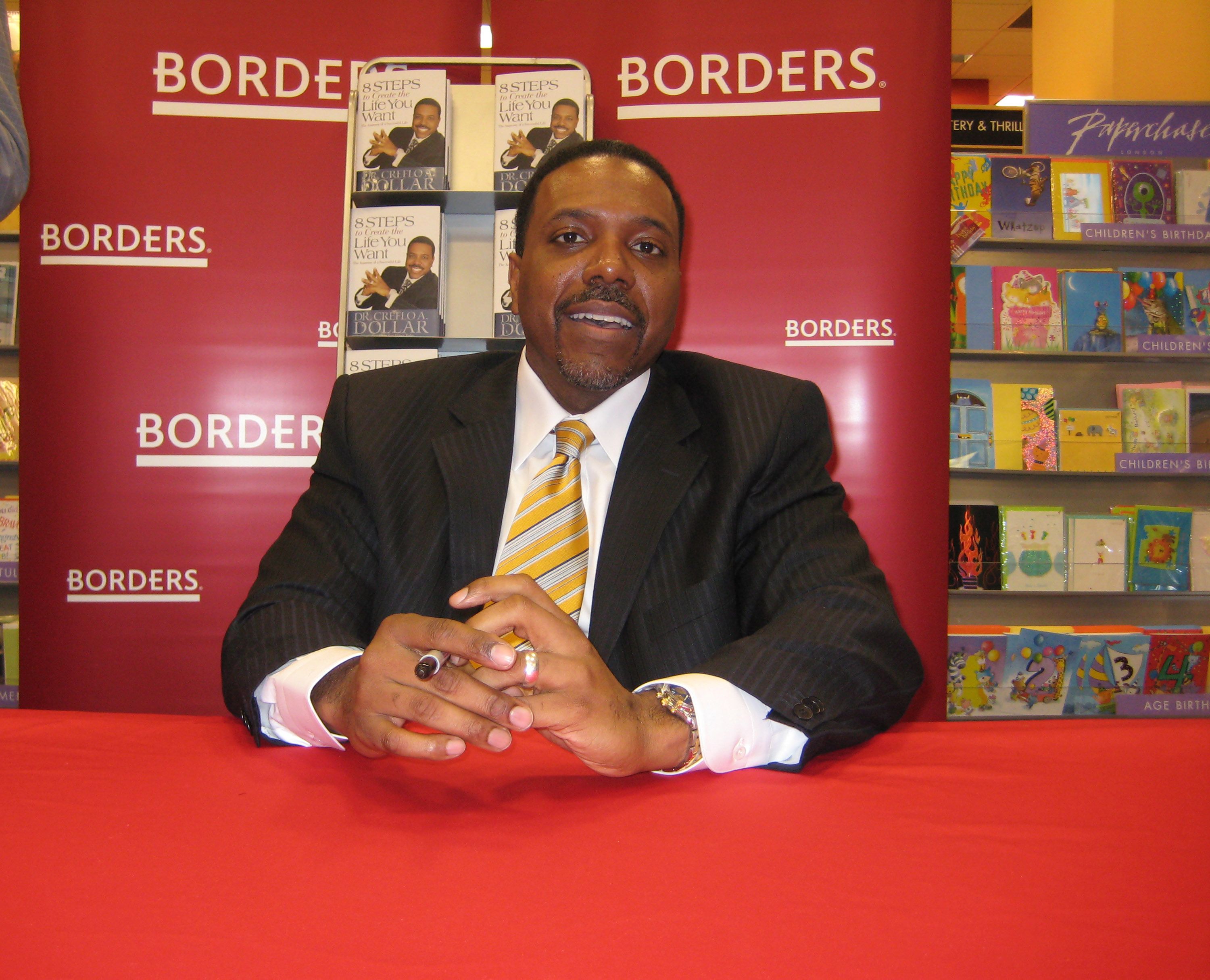 Creflo Dollar at a book signing for "8 Steps to Create the Life You Want" in New York City in 2008 | Source: Getty Images
A CRY FOR HELP
The 911 operator answered a call from a 15-year-old girl, who revealed that her father had physically assaulted her. The transcript of the 911 call revealed the girl's words:
"I just got an altercation with my father. He punched me and ...(inaudible) choked me. It's not the first time it's happened. I feel threatened by being in this house."
The young girl went on to identify herself as Lauren Dollar, daughter of Creflo and Taffi Dollar. A police unit was dispatched to the address in answer to the complaint, which eventually led to the televangelist's arrest on charges of battery and cruelty to children.
TELLING THE STORY
Lauren revealed that the argument with her father erupted after he forbade her from attending a party because of her grades. Lauren recounted that she started crying and walked out of the room, after which her father followed her, and when she refused to talk, he exploded. Lauren told the 911 operator:
"He went off. He came, put his arm around my neck, choked me, and bent me over the table."
THE SISTER'S TALE
Lauren's older sister Alexandria, who witnessed the incident, would convey the details to the responding officers. Still, when she was asked to make a written statement in front of her parents, she recanted.
Alexandria would later reprise her original testimony in writing, in the absence of Creflo and her mother, which stated:
"[Creflo] put both hands around her sister's neck and [choked] her for about five seconds."
THE MOTHER'S TALE
Taffi, the author of over 20 books, many of them on family life and child-rearing, told the responding officers that although she had been in the house, she had not witnessed the incident. She only confirmed that she had seen her daughter on the ground.
CREFLO'S DENIAL
Creflo immediately denied any wrongdoing or harming his daughter in any way. After his release on $5,000 bail bond, Creflo's attorney issued a statement on his behalf:
"As a father, I love my children and I always have their best interest at heart at all times, and I would never use my hand to ever cause bodily harm to my children."
Creflo would later address the issue with his 30,000-strong congregation, admitting that there had been an altercation between him and Lauren. He said from the pulpit:
"The truth is that a conversation with our daughter got emotional and things escalated from there. The truth was that she was not choked, she was not punched."
The devoted congregation rallied around him, defending his chastisement of his daughter, and claiming that Creflo was being persecuted for his faith and beliefs, not his actions. The incident did not appreciably affect Creflo's standing or his credibility with the faithful.
PREACHING FOR THE CHILDREN
Ironically, Creflo had delivered a particularly impassioned sermon in 2008, in which he denounced hitting children to discipline them:
"We're responsible for not abusing our children but for disciplining them. There's a place for it, and it should only be administered with temperance. You don't go lose your temper on your child, that's abuse."
The charges against Creflo were dropped with the proviso that he attend anger-management courses, which he did. Since then, as far as it is known, all's been quiet in the Dollar family.
Aside from Lauren and Alexandria, now 23 and 28 respectively, Creflo and Taffi share three more children: sons Gregory and Jeremy, and daughter Jordan.
Son Gregory was a troubled white 17-year-old boy when Creflo adopted him and has written several books, including the autobiographical "Love in the Darkness: My Life as Creflo Dollar's Son." Gregory is the single father of 3 children and works in his father's ministry.
Daughter Jordan is a successful singer who often performs in her father's church. Creflo's relationship with Lauren also seems to have recovered, and the minister has posted loving messages to his youngest daughter.
Please fill in your e-mail so we can share with you our top stories!