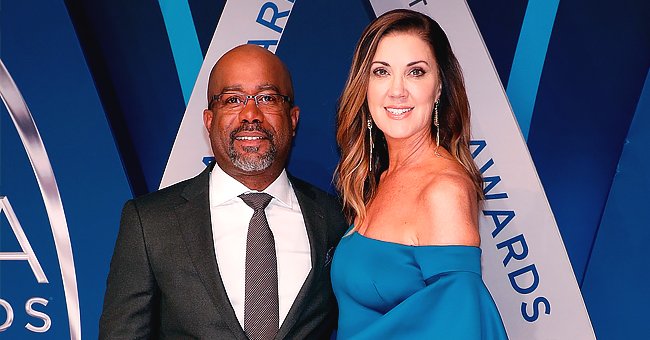 Getty Images
Darius Rucker's Relationship with His Wife of 20 Years Beth Leonard

Singer and songwriter Darius Rucker has been married to his wife, Beth Leonard, since 2000, and they are still going strong with a happy marriage.
Darius Rucker has established himself as a force and voice to be reckoned with in country music, but he did not do it alone. His wife, Beth, has been by his side from the inception, and they have stayed together in love for decades.
The couple met for the first time when Leonard was working for VH1 in New York, and Rucker was in town with his band, Hootie & the Blowfish, for a music performance.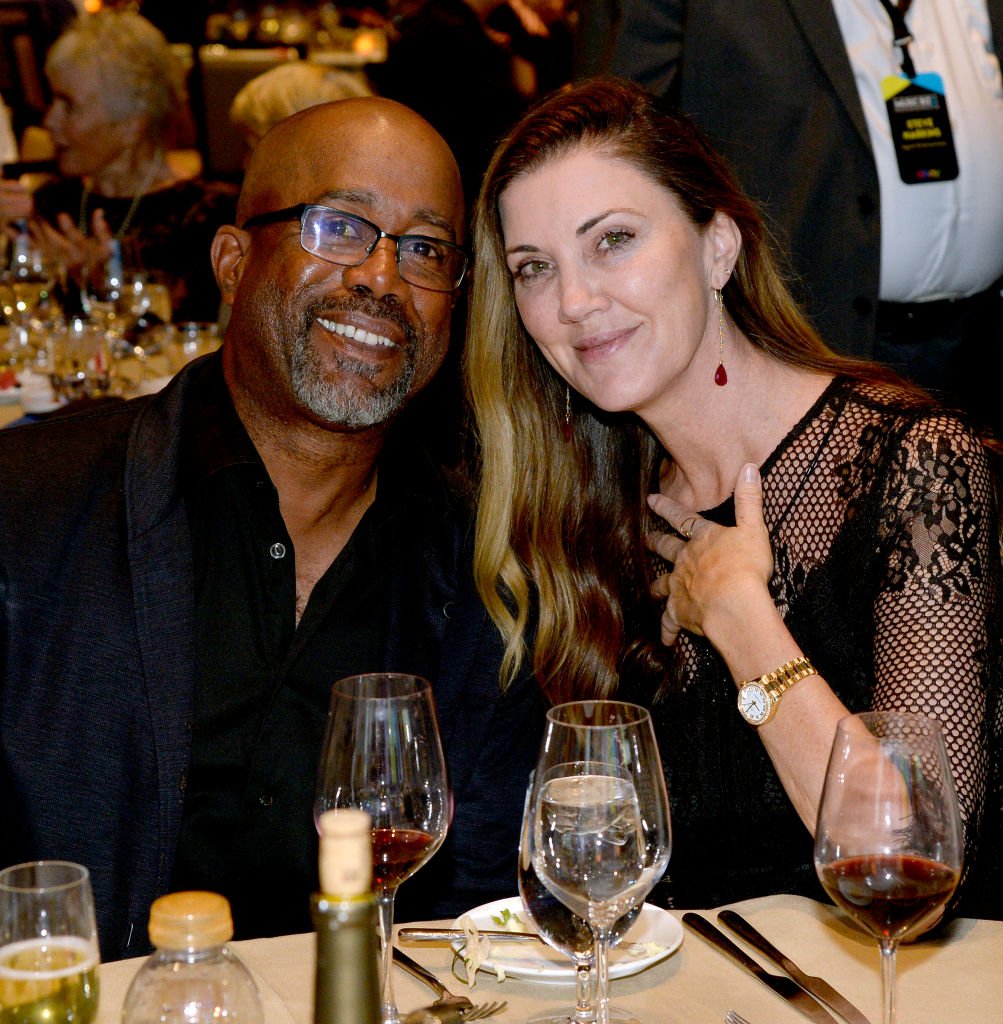 Darius Rucker and Beth Leonard attend the Music Business Association Awards and Hall of Fame Dinner on May 07, 2019 | Photo: Getty Images
Rucker realized he had a free night — a rare thing in his line of work. He thought he would just stay in and enjoy his rare night off in his hotel room, but Leonard, whom he met earlier, had other ideas.
While he was kicking it back in his hotel room, he got an unexpected call. It was Leonard, and she was interested in going out to see a play. Rucker told The Boot:
"I had been trying to get her to go out with me, and she wouldn't...She called me and said, 'Hey, do you want to go see this play?' I was like, 'Sure!'"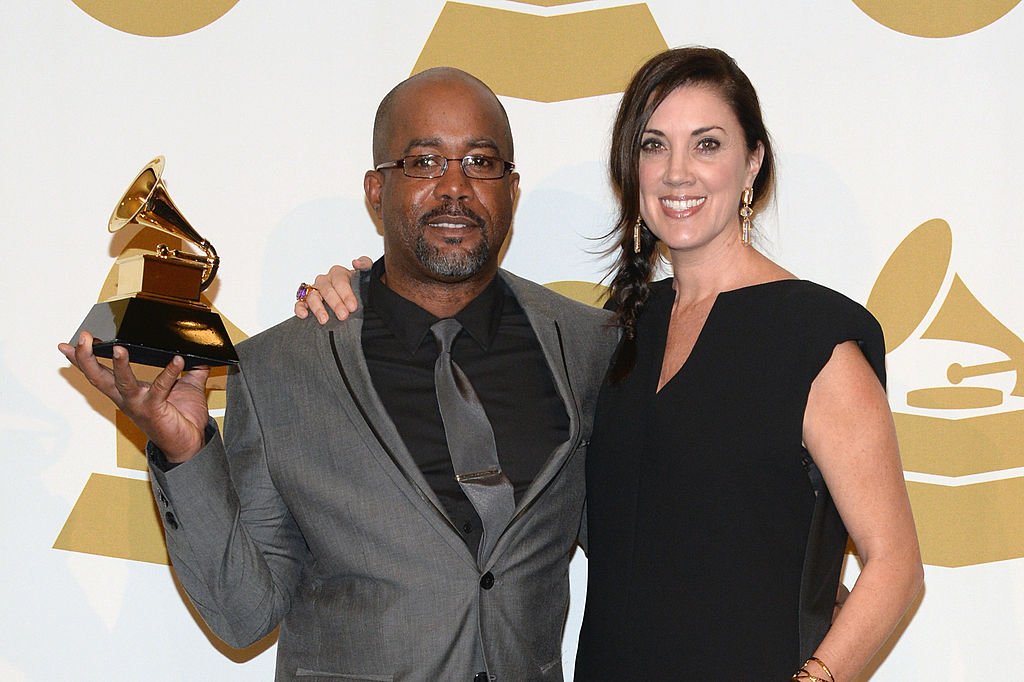 Darius Rucker and Beth Leonard pose in the press room during the 56th GRAMMY Awards on January 26, 2014 | Photo: Getty Images
Excited that the woman who had been running through his thoughts had finally given him a chance to talk, the singer jumped at the opportunity. When they were done seeing the play, Rucker was sure that she was "the one."
As he walked her back to her apartment, he stopped her on the stairs and told her what he had been thinking all night long — he was the man that would marry her and spend the rest of his life with her. Leonard laughed off the singer's words, little did she know.
Rucker and his wife are one of country music's most adored power couples
Several years after that fateful night on the stairs of Leonard's New York apartment, the pair tied the knot in 2000, just before Rucker embarked on his musical journey as a solo musician and his career in country music started.
His blissful marriage inspired his 2008 single "Alright." The pair had two children, a son, Jack, and a daughter, Rose. Throughout most of their marriage, the singer found himself on the road, the life of an artist was often like that.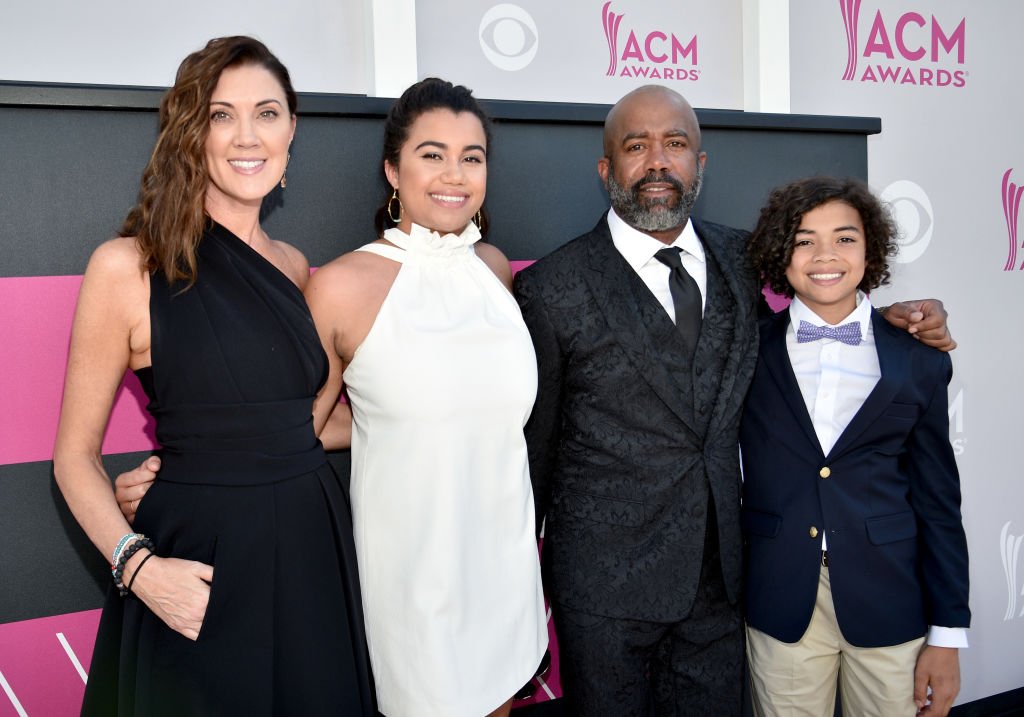 Beth Leonard, Daniella Rose, Rucker, Darius Rucker, and Jack Rucker attend the 52nd Academy Of Country Music Awards at Toshiba Plaza on April 2, 2017 | Photo: Getty Images
The artist expressed his gratitude for his wife's patience. He was thankful that Leonard was a strong woman who still decided to stay with him even though he could be away for three months at a stretch while working.
Rucker and his wife are one of country music's most adored power couples. The pair even founded an organization called "Just Be You," through which they helped teenagers feel confident.
The singer and his wife are also known for holding motivational speaking events or seminars to promote and improve the emotional well-being of teenagers.
In an interview with Billboard, the country singer revealed the secret to his successful two-decade marriage. He simply said that accepting that his wife was always right about everything was the key to keeping it going.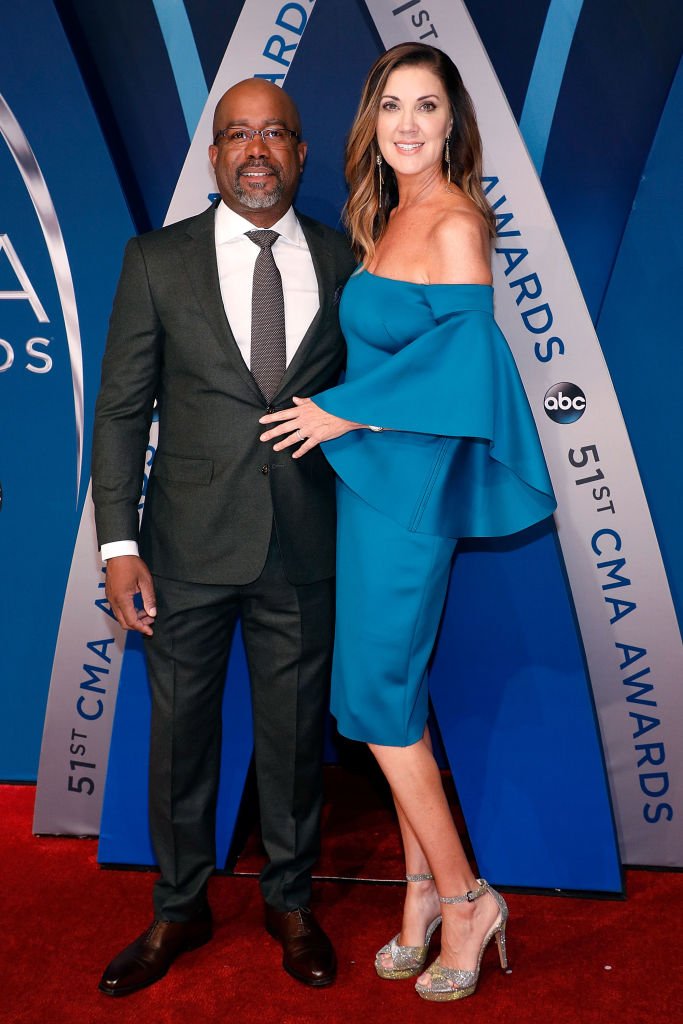 Darius Rucker and Beth Leonard attend the 51st annual CMA Awards on November 8, 2017 | Photo: Getty Images
Rucker has enjoyed many years of being a popularly loved musician, but that is only a small bit of the all-round success he has had for the past few decades. The most important being his happy marriage to Leonard and his sweet family.
Please fill in your e-mail so we can share with you our top stories!