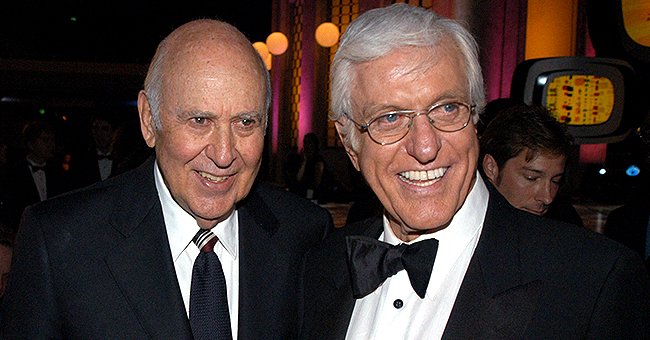 Getty Images
How Dick Van Dyke Honored His Late Colleague Carl Reiner Following His Death at 98
Dick Van Dyke mourned the loss of the "empathetic and wise" Carl Reiner - his award-winning "idol" who passed away earlier this week at the age of 98.
Carl Reiner had an impressive career as an actor, director, and writer, but he became best known as the creator of "The Dick Van Dyke Show" back in the 1960s.
AN AWARD-WINNING COMEDY MAN
The comedy show became a massive hit, and Reiner raked in several awards during its 158 episode run from 1961 until 1966. For three conservative years starting 1962, Reiner earned an Emmy for his Outstanding Writing Achievement in Comedy for "The Dick Van Dyke Show."
It wasn't Reiner's first Emmy, however, as his first one came along in 1957 when he won Best Supporting Performance by an Actor for his performance in "Caesar's Hour."
ROB REINER MOURNS HIS FATHER
Devastated by the loss of his father, Rob Reiner paid tribute to him on social media and wrote:
"Last night my dad passed away. As I write this my heart is hurting. He was my guiding light."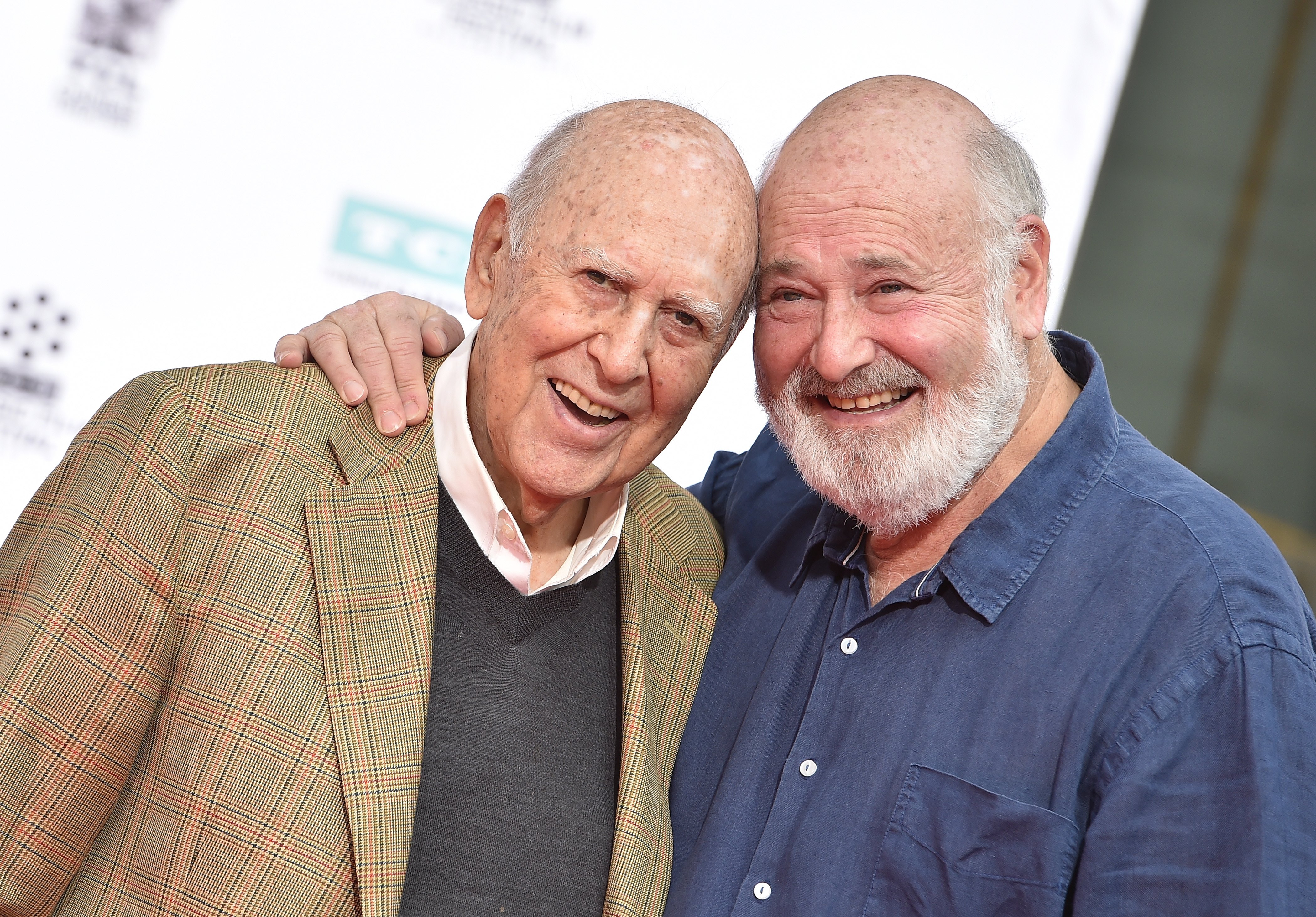 Carl Reiner and Rob Reiner are honored with a Hand and Footprint Ceremony on April 7, 2017, in Hollywood, California. | Source: Getty Images.
HOW CARL DIED
Reiner's assistant reportedly confirmed to Variety that Reiner passed in his Beverly Hills home from natural causes on Monday evening, and Rob followed in his father's nine-time Emmy winning footsteps and became a filmmaker and actor.
DICK VAN DYKE PAYS TRIBUTE
The news hit Dick Van Dyke hard as well, and he also took to social media to share how he felt about Reiner and the years they worked together. Of his "idol," Van Dyke wrote:
"He had a deeper understanding of the human condition. Kind, gentle, compassionate, empathetic, and wise."
REINER REMAINED ONSCREEN FOR DECADES
Through the years, Reiner kept his onscreen presence in a variety of television and film productions, such as the "Ocean's Eleven" franchise he starred in along with the likes of George Clooney and Brad Pitt. On television, Reiner had recurring roles in sitcoms "Hot in Cleveland" and "Two and a Half Men."
Reiner had been married until his late wife, Estelle Lebost's death in 2008, and together the couple had two other children besides Rob - who directed films such as "A Few Good Men" and "The Princess Bride." Their daughter Annie became a poet and playwright, while Lucas became a printmaker and a painter.
Just like her husband, Estelle passed from natural causes, but at the age of 94. With a marriage that lasted an astonishing 65 years, Estelle and Carl Reiner became rather iconic on the American comedy scene.
While Reiner reached career success through his dedication, his private life took precedence as well, as he once said that Estelle is his "everything."
Please fill in your e-mail so we can share with you our top stories!