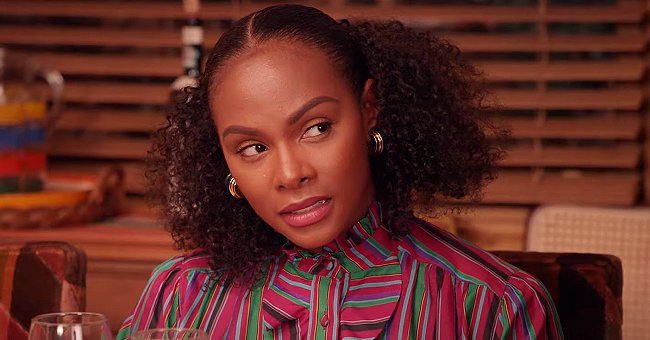 YouTube/ABC
Look at 'Mixed-Ish' Star Tika Sumpter's Daughter Ella Enjoy a Scenic Nature Walk (Photo)
The "Mixed-Ish" actress has found her way into Hollywood with talent and charm, and she has also managed to keep her personal life very private, like her daughter's birth 4 years ago.
The Tyler Perry's TV series "The Haves and Have Nots" actress, Tika Sumpter, took to Instagram a few days ago to post a beautiful picture of her daughter, Ella, while she was taking a walk in a park with an amazing natural landscape.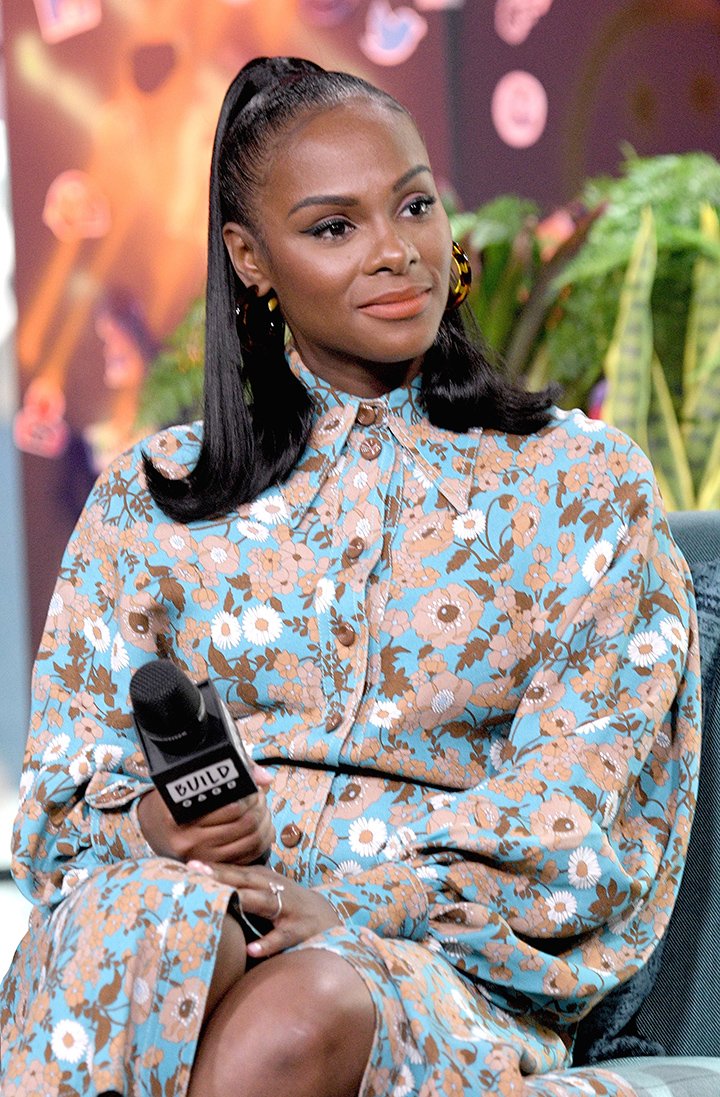 Actress Tika Sumpter visits the Build Series to discuss the ABC sitcom "mixed.ish" at Build Studio on September 20, 2019 in New York City. I Image: Getty Images.
All her fans were surprised by how much the 4-year-old has grown, thus many of them immediately reacted. User @wincedatdude commented: "Can't believe Ella got so big," while @mscinelu pointed out that "She's getting so tall." Another fan, @dontmesswitlex, wrote: "OMG she's growing so fast;" and @tiarramonet simply said: "Magical."
FIRST DAUGHTER
Sumpter, who is also known as the actress who played Michelle Obama in the 2016 film "Southside With You", welcomed her first and only child, daughter Ella-Loren, in October 2016.
At the time of her birth, she was not direct announcing it, but she took to Twitter and wrote a post that confirmed to all her fans that she had actually given birth. "Dear Moms, dads and caretakers, I'm slow clapping for each and every one of you. It ain't no joke," she tweeted.
Sumpter decided to not say anything about her soon-to-be-born baby until August when she was 7-months pregnant. During an interview she did afterward, she said that she wanted the experience of her first child to be special, and not having the press and the public eye on it.
WHO THE FATHER IS
By the time she announced her pregnancy and even when Ella was born, nobody knew who the father of Sumpter's daughter was. However, though little is still known, it is certain that they have a strong bond as a couple and that they are very private.
The actress and her fiancé, Nick James, met on the set of "The Haves and Have Nots" in 2016, and immediately hit it off. James is a huge animal lover, a tea collector, and an active guy in the gym, with weights and boxing classes.
He is also a romantic man. In an interview, the "Ride Along 2" actress explained that on a Christmas morning James hid a letter behind Ella, for her to find it and read it. Sumpter only revealed that the letter was so full of beauty that she didn't hesitate to say yes to marry him.
INTERRACIAL COUPLE
Sumpter and James are very much aware that they are an interracial couple, but that does not exempt them from being on the target of critics and insults from people who do not agree with this kind of relationship.
Soon after the actress opened up about who her fiancé was, she was pointed out with jibes and disrespectful comments on social media simply because James is a white man. She responded back in a very decent way, by posting a photo of them to make sure everyone notices they feel happy together.
Please fill in your e-mail so we can share with you our top stories!