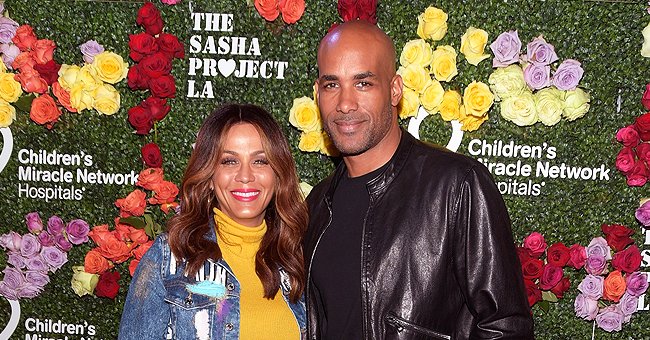 GettyImages
Inside Nicole Ari Parker and Boris Kodjoe's Flirty Relationship Captured by Their Daughter Sophie
For the last 15 years, their love and their two children have been the center of this couple's world, and now their daughter is old enough to document her parents' sweet relationship.
Actors Nicole Ari Parker and Boris Kodjoe have been married for 15 years, and if someone is witness of how alive their romance still is, it is their teenage daughter Sophie, who recently took to her own Instagram feed to give us proof.
On June 30, 2020, 15-year-old Sophie shared a candid image of her celebrity parents exchanging flirty looks while enjoying an outdoor dinner with the family.
Sophie doesn't post on the social network so often (especially considering her age), but she is fond of sharing family moments in her feed, and this time she was happy to catch Parker and Kodjoe off guard, captioning the post:
"Acting like they aren't married with two children and see each other on the daily."
The teenage girl gave us a glimpse of the mixed feelings she gets from seeing her parents acting like two love birds in front of her, adding funny hashtags like: "#Hellowearerighthere," "#throwupnoise," and "theykindacutettho."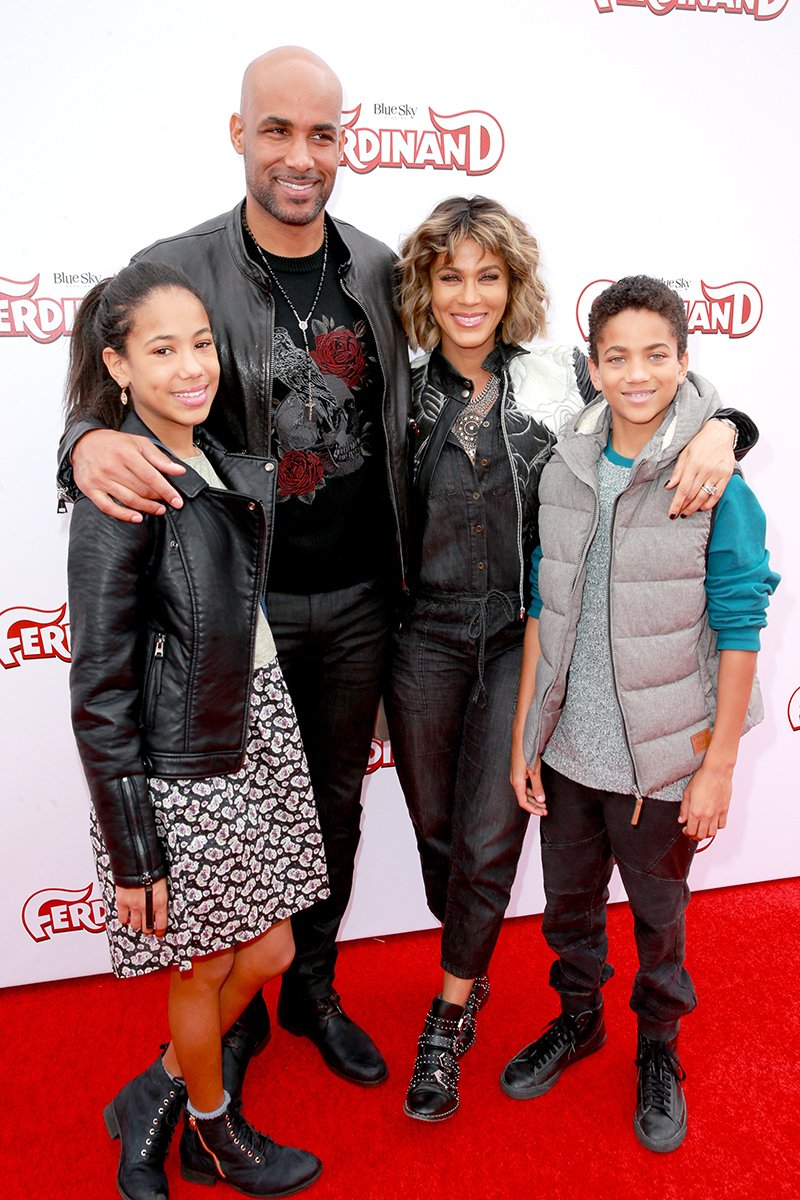 Sophie Tei Naaki Lee Kodjoe, Boris Kodjoe, Nicole Ari Parker, and Nicolas Neruda Kodjoe attend the screening of "Ferdinand" on December 10, 2017 in Los Angeles, California. I Image: Getty Images.
Sophie's mother and the star of the TV series "Empire," 49-year-old Parker, was thrilled to see how she and her husband still look from the outside, and she joked about being embarrassed by Sophie's snapshot, even though she re-posted the image.
"#whenyrkidhasIG," and "#gimmethephone," were the humorous hashtags that Parker added to the re-post as commentary.
PLENTY OF REASONS
Sophie's post only comes to confirm what every fan of Parker and Kodjoe already know: that the two are one of the happiest celebrity couples of recent times, as they are always glad to gush about.
In May 2018, when Parker and Kodjoe were celebrating their 13th anniversary as a married couple, each one of them took to their respective Instagram accounts to mark the occasion with throwback images and loving messages.
While Parker kept it short and simple, describing hers and her husband's as a "royal wedding" and calling that day "the happiest day ever," Kodjoe got really inspired by the milestone and he wrote a long caption in his post.
Reflecting on the possible meanings of the number 13 (and not including the negative beliefs surrounding it), Kodjoe shared at least "13 ways" that he loves his wife, melting fans' hearts with his words.
THEIR MEET-CUTE
Parker is very outspoken about her love for her husband and the father of her two children, and in 2011, when they had been married for nearly six years, she was more than willing to share the story about how they met and fell in love.
The now-husband and wife met on set while working together in the drama series "Soul Food," which premiered in 2000, and they were cast to play lovers during the first episodes.
It started very naturally for them, with most of it initially consisting of feeling comfortable about one another and laughing together. But according to Parker, her friend and "Soul Food" co-star, Vanessa Williams could tell from the start that it was going to develop into a full romance.
Please fill in your e-mail so we can share with you our top stories!