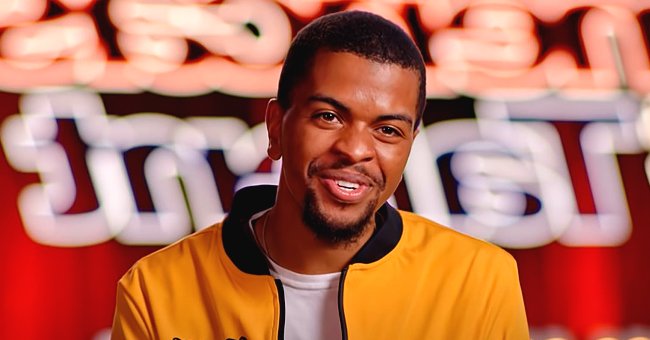 Youtube.com/America's Got Talent
'America's Got Talent' — Man Earns Golden Buzzer for His Historic Poetry Performance
Brandon Leake recently made history on "America's Got Talent" with his spoken word. He received a Golden Buzzer from judge Howie Mandel for his spectacular performance.
Before hitting the stage of the hit talent show competition, Leake shared he is a former English teacher in high school. He is now working as a college counselor.
The 27-year-old also discussed his childhood, growing up in Stockton, California. He explained that he grew up in a neighborhood where drugs and gang violence were rampant.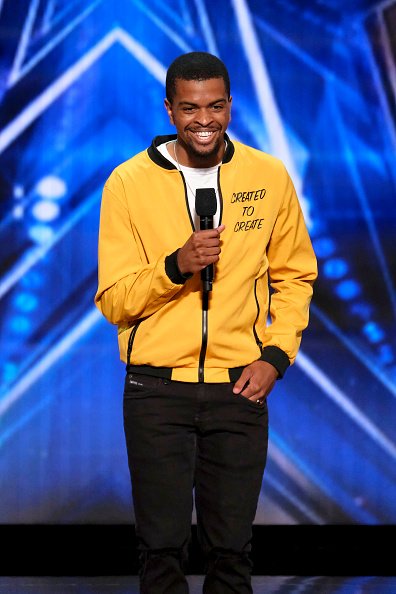 Brandon Leake during the "America's Got Talent" Season 15. | Photo: Getty Images
HIS ORIGINAL POEM
"My family very much insulated me into this very loving household, and then when I became a teenager, there came this anger," Leake added. "And I let all this frustration out through creativity. Writing was most certainly an escape."
The recent episode of "AGT" was taped without an audience because of the COVID-19 safety measures. That was the reason Leake performed for an almost empty theater.
After presenting himself and clarifying that he intended on performing an original poem, Simon Cowell appeared to be somewhat doubtful.
ODE TO HIS LATE SISTER
The judge revealed to him that he does not really understand poetry. To which, Leake answered that he is an extraordinary introduction for him.
Before getting into his performance, Leake explained that the poem for that evening is a tribute to his sister. In his poem, Leake describes his sister's smile "as wide as the universe."
The performance left the judges amazed and even brought Sofia Vergara to tears.
THE JUDGES FELT HIS PAIN
As the poem proceeded, he revealed that his sister passed away when she was only nine months old. Leake melodiously clarified the torment and misfortune that her passing caused and how it shaped who he has become today.
The performance left the judges amazed and even brought Sofia Vergara to tears. Vergara told Leake that she could feel his agony, explaining that her brother died the same year his sister died.
Cowell, on the other hand, said that it was a stunning tribute. "There's something very, very special about you. This is a very difficult thing to judge," he said, "and I shouldn't be judging it. I just want to compliment you on what you just did, because it was extraordinary."
For his part, Mandel said that Leake's performance is remarkable because it is the first occasion they heard somebody perform spoken word, as reported by ET.
Before slamming the Golden Buzzer, Mandel told Leake that they feel his pain and his love. Leake was overcome with emotions. According to Parade, Leake's Golden Buzzer takes him directly to the live shows.
Please fill in your e-mail so we can share with you our top stories!