Tina Fey's Husband Jeff Richmond Is a Famous Composer and Father of Their Two Girls — Meet Him
Comedic actress Tina Fey makes an interesting Hollywood pairing with her husband, renowned composer Jeff Richmond. The couple who boast several TV and film collaborations, have been married for nearly two decades and share two daughters.
Tina Fey is one of the most decorated actresses in the entertainment industry. She has enjoyed a hugely successful career spanning several decades, which has seen her delve into various aspects of TV and film productions, including acting, writing, directing, and producing.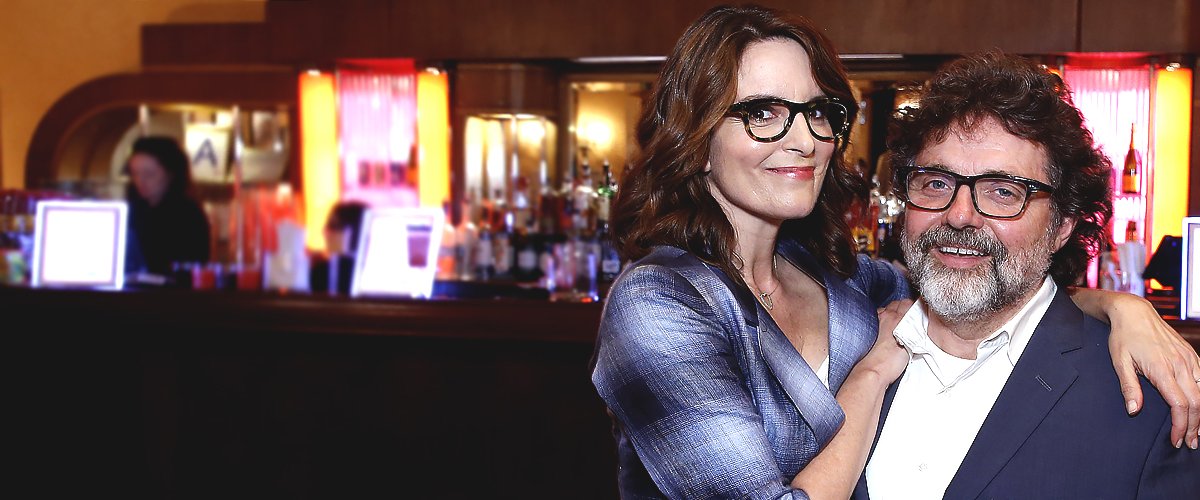 In 1997, Fey landed her career-defining job when she was hired as a writer for NBC's sketch comedy series "Saturday Night Live." While Fey worked as a writer on the show, her husband serves as the head of the music department.
In January, Paramount Pictures announced that the Broadway show was going to be adapted into a feature film. 
The comedic actress is undoubtedly the face of the relationship, but that does not mean Richmond is not pulling his weight. Many people might not be familiar with his face, but it is without a doubt that most people have come across his work.
MEET TINA FEY'S HUSBAND JEFF RICHMOND
Jeff Wayne Richmond was born on January 7, 1961, in Kilsyth, West Virginia. Richmond is a highly respected behind the scenes Hollywood star, with several composing and producing credits to his name.
In Garrettsville, Ohio, Richmond grew up around his mother, who taught tap-dancing and made him develop an interest in music at a very young age. 
The 59-year-old composer went on to study music theory and composition at Kent State University. He later moved on to the theatre department, simply because he perceived the theatre students to be having all the fun.
Richmond later moved to Chicago, and shortly after, he landed his first paying gig playing the piano at Del Close's ImprovOlympic Theater. Here the talented composer met his future wife, Tina Fey, along with fellow comedic actress Amy Poehler.
Apart from his job as head of the music department at "SNL," he was also responsible for the music of Fey's "30 Rock," Michael McCullers, "Baby Mama," "Mean Girls," and "Maya & Marty."
Richmond also showed his versatility when he produced and directed several episodes of "Unbreakable Kimmy Schmidt" and "30 Rock." 
Tina Fey and her husband have displayed unusual chemistry over the years, which has given rise to some remarkable television and film productions. However, the couple also shares a strong bond off-screen, and it has helped them keep their marriage fresh.
TINA FEY'S MARRIAGE WITH JEFF RICHMOND 
Tina Fey and Jeff Richmond met in 1993, while the talented musician worked at Del Close's ImprovOlympic Theater. Fey and her close friend Amy Poehler had come for auditions, and Richmond immediately recognized their talent, but he felt a tremendous attraction to Fey. He said:
"We started hanging out offstage. Tina always made me laugh. She used to eat a lot of chocolate cake in those days, and she'd black up one of her teeth during conversation."
After dating for a couple of years, the couple eventually got married in 2001, and they welcomed their first child, daughter Alice Zenobia Richmond in September 2005.
Tina Fey's daughter Alice gets her middle name, "Zenobia," from her maternal grandmother. Alice got a baby sister when her parents welcomed their second daughter, Penelope Athena Richmond, in 2011. 
Despite being one of the busiest women in the entertainment industry, Fey still makes time for her kids. Fey has a close relationship with her daughters and regularly documents her playtime with them on her social media, and some times, her husband makes a cameo.
Since she became a mom, Fey has been very vocal about her motherhood experience and even details some of it in her best-selling book "Bossypants." Fey summed up what it means to be a mother in one short sentence:
"Being a mom has made me so tired. And so happy."
TINA FEY'S CAREER 
In 1997, Tina Fey landed her first significant job when she was hired as a writer for NBC's "Saturday Night Live." She remained on the show as a head writer until 2006 before moving on to other projects. Despite ending her contract in 2006, Fey still contributed some high-quality content to the show on and off until 2017.
Fey moved on to her own projects, creating the hugely successful comedy series "30 Rock," which ran between 2006 to 2013. She also created the series "Unbreakable Kimmy Schmidt" in 2015.
The talented writer has also gained widespread recognition for her work in film, which includes "Mean Girls," "Baby Mama," "Date Night," "Megamind," "Muppets Most Wanted," and many more.
In 2017, Fey adapted her hugely successful 2004 movie "Mean Girls," into a musical, which later made its debut on Broadway in 2018. Tina Fey's "Mean Girls" musical adaptation received twelve Tony Award nominations. In January, Paramount Pictures announced that the Broadway show was going to be adapted into a feature film. 
For so many years, the combined talent and versatility of Fey and her husband, Richmond, has given rise to exciting motion pictures. With the couple making their much-anticipated debut on Broadway, fans are eagerly waiting for what they would churn out in their next collaboration.