Fox News Fires Anchor Ed Henry Following an outside Investigation on Alleged Misconduct in the Workplace
"Fox News" recently fired one of their top anchors, Ed Henry, over allegations of sexual misconduct from years ago. This comes only a few months after Henry was promoted to co-host "America's Newsroom."
Veteran anchor Ed Henry has been fired from "Fox News Channel" after he was accused of engaging in "willful sexual misconduct in the workplace years ago."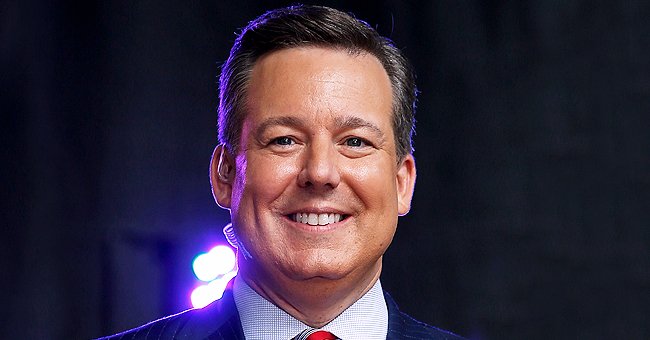 The network received a complaint from a former employee on June 25th, and on that same day, Henry was suspended from his on-air duties, and investigations were carried out.
However, based on their investigations, Henry's appointment was terminated, and this was followed by a memo from the Fox News Media CEO Suzanne Scott and President Jay Wallace to all the employees.
In the memo, it was revealed that Henry's spot on the channel's morning show, "America's Newsroom," will continue but they will have to fill the position by rotating anchors until hopefully, a permanent replacement is found. They also added:
 "We will continue striving to maintain a safe and inclusive workplace for all employees."
Although Henry is yet to make comments about his termination, his attorney, Catherine Foti, revealed that the news anchor intends to prove his innocence.
Henry started working at Fox News in 2011 after spending seven years at "CNN." Earlier this year, he replaced Bill Hemmer on "America's Newsroom," where he co-anchored alongside Sandra Smith.
In 2016, Henry made news after he was accused of having extramarital affairs. At the time, Fox News admitted that they were aware of Henry's personal issues and stated that he would be given some time to sort things out.
However, he worked his way back into the network's good graces and was assigned a new role as a chief national correspondent.
In 2019, Henry made a selfless decision; he decided to donate part of his liver to save his sister, Colleen, who had been battling degenerative liver disease for years.
Five days after surgery I just walked out of the hospital as Colleen continues to make steady progress. Her beaming son Frank — and his t-shirt — said it all #grateful #livingdonor pic.twitter.com/l1QOqCL6oA

— Ed Henry (@edhenry) July 14, 2019
According to him, the decision had been easy to make because of the love he had for his sister and, most importantly,y because he wanted to help his sister lead a healthy and normal life.
Although Henry was one of Fox's top journalists, his termination is part of the network's reform to protect sexual harassment victims and provide a safe workplace environment for their staff.