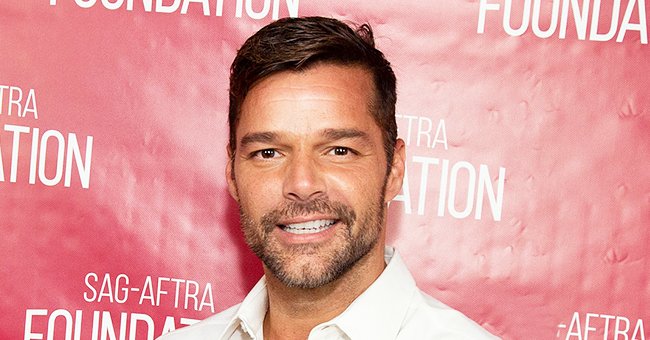 Getty Images
Ricky Martin Shares Rare Family Photo with All of His Kids Amid Lockdown

Living La Vida lockdown, Ricky Martin shared a glimpse into his family life amid the novel coronavirus pandemic with gorgeous pictures for the August issue of British Vogue.
Singer Ricky Martin kicked off July with a family picture taken during their time in self-isolation in Los Angeles he captioned "Life under lockdown." And the family sure looked like they were having fun in the stunning black-and-white image.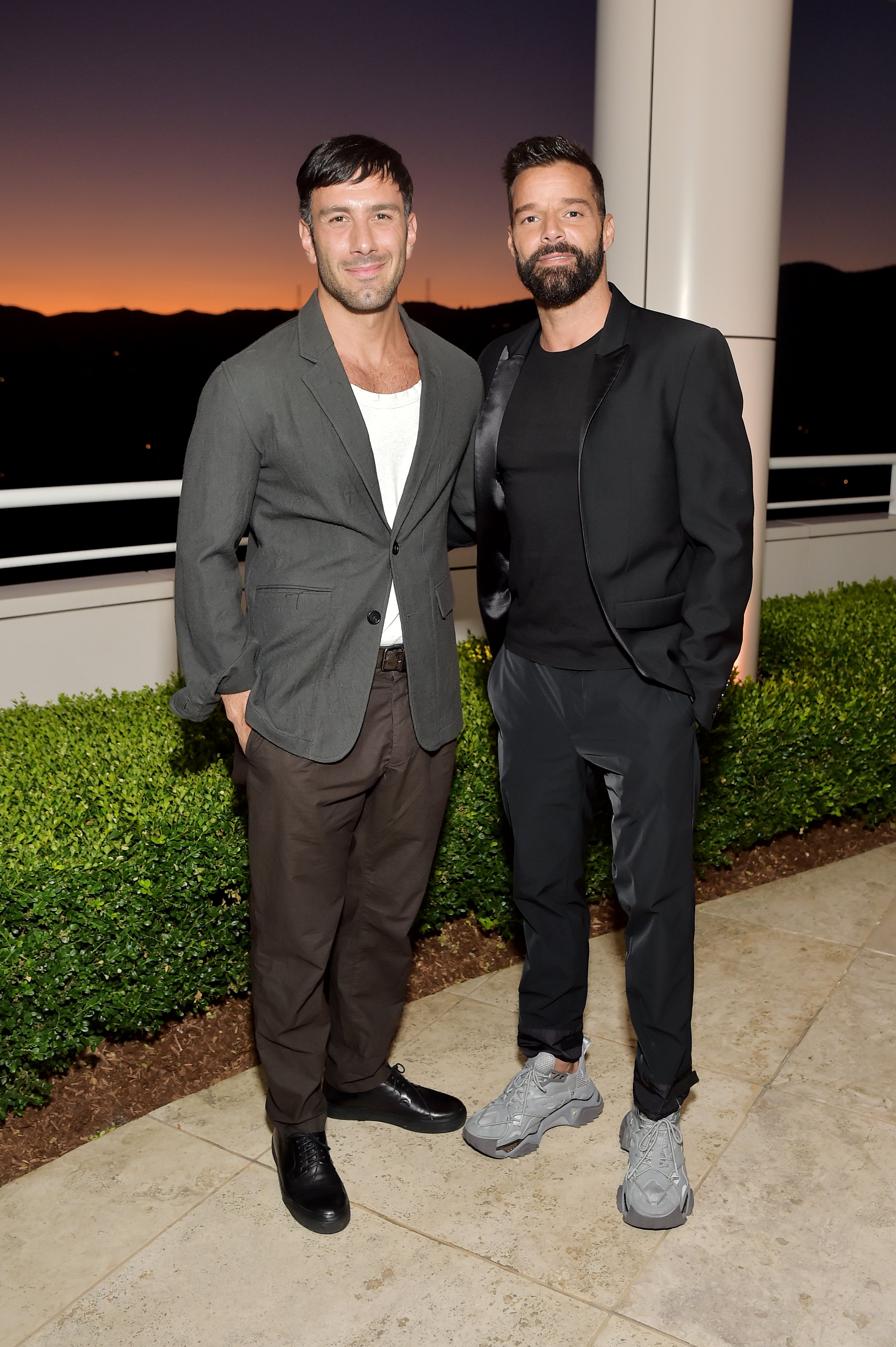 wan Yosef and Ricky Martin attend The J. Paul Getty Medal Dinner on September 16, 2019 in Los Angeles, California. | Source: Getty Images.
A BLISSFUL FAMILY LIFE
The 38-year-old Puerto Rican singer is married to Jwan Yosef, and the couple shares four children, baby Renn, 1-year-old Lucia, and 11-year-old twins Valentino and Matteo.
While speaking with British Vogue, Martin said that his mother Nereida also quarantined with them at home, and everyone together made it easy to stay busy, as Martin reportedly added:
"Keeping busy is not a problem, I have my hands full with two babies and pre-teen twin boys."
A BUSY SCHEDULE AMID THE PANDEMIC
When not juggling the needs of his four adorable children, Martin said he is also working on his new album called "Play," which is set to hit the shelves in September. With his producer in Miami and his engineer in New York, they've made it work.
Not knowing when life might return to a state of normalcy is the hardest part of life for Martin and his family amid the ongoing pandemic, but it taught him some skills as well, as he mused:
"Diapers, music and me personally disinfecting all the deliveries. I also learnt to clean windows and iron sleeves like nobody's business!"
A GLASS HALF FULL
The whole family quarantining together also had another upside, as they all came together to help Martin make and release the EP "Pausa" back in May.
According to Martin, his husband sorted the album cover while the twins got vocal about their dad's song choices - not scared to speak their mind in a "pure" and "honest" way he can't help but appreciate.
A PROUD FATHER
Every now and then, Ricky Martin treats fans to pictures of his children on social media. Back in December, the singer melted hearts with the most beautiful picture of his daughter Lucia.
She might still only be a tot in diapers, but the singer's only daughter already stuns with blue eyes - and he couldn't help but share it with his fans.
Please fill in your e-mail so we can share with you our top stories!