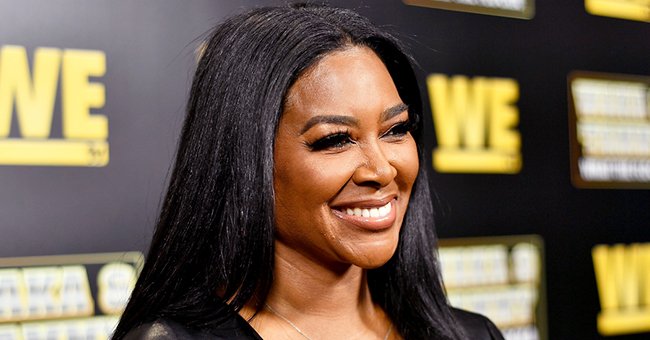 Getty images
Kenya Moore's Daughter Brooklyn Shows How Fast She's Grown as She Hugs Her Doll While Eating Alone
Little Brooklyn seems to be growing more and more independent every day, and a recent image that pictures her having breakfast alone in a baby chair has once again melted the celebrity baby's many fans.
49-year-old former beauty queen and television personality Kenya Moore saw her dream of a lifetime go through a year and a half ago when she finally welcomed her first child, daughter Brooklyn, with her estranged husband Marc Daly.
Ever since Brooklyn entered her life, Moore has regularly featured her in social media, and since she can't seem to get enough of the little girl, she also runs Brooklyn's own Instagram account, @thebrooklyndaly.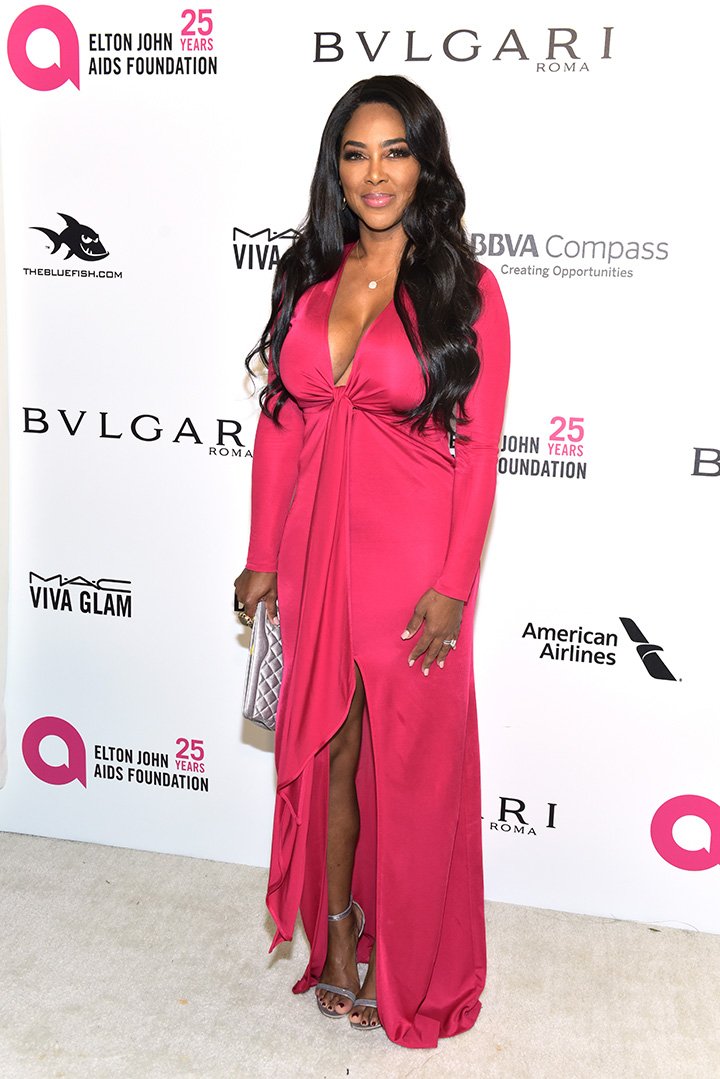 Kenya Moore attends the 26th annual Elton John AIDS Foundation's Academy Awards Viewing Party at The City of West Hollywood Park on March 4, 2018 in West Hollywood, California. I Image: Getty Images.
On June 30, 2020, Moore took to her 1-year-old daughter's feed to share an adorable snapshot of Brooklyn with the toddler's more than 200,000 followers, once again showing how much her little bundle of joy has grown.
In the image, Brooklyn appears in her pajamas as she sits on a baby chair to have breakfast on her own like a big girl. If this wasn't cute enough, Brooklyn is holding a little baby doll in her arms.
A DIFFICULT PREGNANCY
Brooklyn Doris Daly was born on November 4, 2018, when Moore was 47, and while the reality-TV star's marriage to Daly was already in a bad shape, the baby's name pays a tribute to her parent's love relationship.
As Moore told people when Brooklyn arrived, her daughter's first name was inspired by the place where Moore and Daly met and fell in love. Doris, on the other hand, comes from Moore's grandmother who raised her.
Moore expected to go through a difficult pregnancy when she decided to conceive a child with her husband of a year, given her age, and testing positive for preeclampsia, which caused excessive swelling during the pregnancy, proved to be worse than what she had imagined.
Preeclampsia can be fatal for both the mother and the child, but fortunately, Brooklyn was born perfectly healthy via an emergency c-section, as Moore later shared in social media.
"If you want to make God laugh have a plan... won't be long now. Pray for us," Moore captioned an image of herself in the hospital room, visibly swollen, as she was about to be taken to the emergency delivery.
MARRIAGE TROUBLE
While Moore and Daly are friendly co-parenting their daughter and seem to be quarantining together as a family, it is not clear if the two of them are going to be able to revive their marriage, even though they remain very close.
We might never entirely know what went wrong between this couple who got married in June 2017, even if a great part of the relationship happened in front of the cameras for "Real Housewives of Atlanta."
But thanks to an episode of the aforementioned reality show aired recently, we know now that there were some troubling signs from the beginning, with Moore revealing that she was forbidden to talk to Daly's parents.
As Moore admitted in the episode, this made a big part of Daly and his family story a mystery to her and she eventually started to worry about what could he be possibly hiding from her.
To make things worse, Moore also revealed that it soon became impossible for her to have a nice conversation with Daly, and that as much as she tried to change so he could be satisfied, everything ended in yelling.
Please fill in your e-mail so we can share with you our top stories!