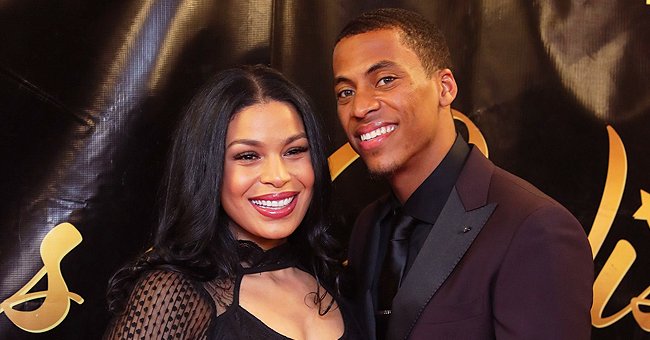 Getty Images
Jordin Sparks' Husband Dana Isaiah Shares Cute Picture of Their Son Looking like a Cool Guy
The singer and her husband are committed to making their love grow. Their first child is actually turning their bond as a family a lot stronger than when they started.
American Idol winner Jordin Sparks' husband, 28-year-old fitness model Dana Isaiah, recently took to Instagram to post an adorable photo of the couple's only son, DJ, who is already two years old.
DJ is such a charming boy and he is also playful in front of the camera. While his dad took the picture, the kid made a peace sign and smiled at him. "Mr. Cool Guy", Isaiah captioned, and no wonder that DJ actually is this cool guy.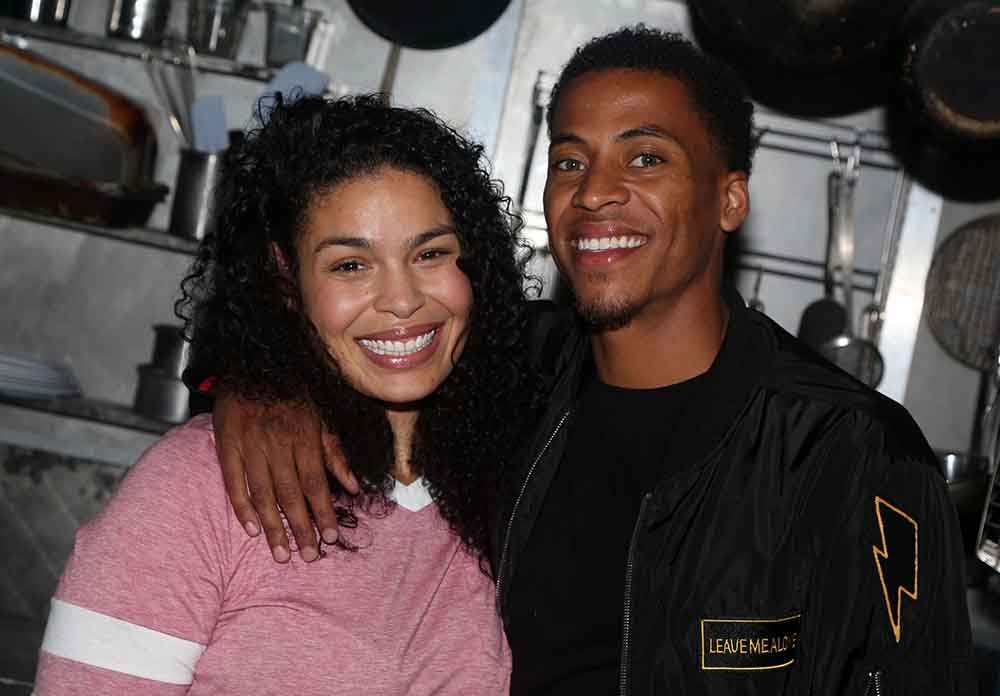 Jordin Sparks and husband Dana Isaiah pose backstage as Sparks joins the cast of "Waitress" on Broadway at The Brooks Atkinson Theatre on September 16, 2019 in New York City. I Image: Getty Images.
UNPLANNED LOVE
Sparks, 30, and Isaiah met in April 2017, during a time when the 28-year-old was planning to move to LA. Both their mothers stuck them in a group chat since they thought that the singer could help him and give him advice on the matter.
Love sparkled immediately the moment they started talking. Though it was not their moms' intention to set them up to date, it turned out that they fell in love and married in July that same year in a very private ceremony in Hawaii.
Sparks said during an interview for People magazine, when they finally went public about their marriage, that from the moment she saw Isaiah, she felt immediately that he would be her future husband.
She said at that moment: "When I'm with him, I feel comfort and safety and calm and peace, and those aren't things that I normally felt. So it was a little wake-up call for me."
BABY NEWS
The news came out in November 2017 when they decided to tell the media about their new lives together. But what was really shocking at the time was the announcement that Sparks said about being pregnant with their first child.
It was a big surprise for everyone, especially for the new parents who never thought their lives would change so fast in a couple of months. By the time, the 'No Air' singer confessed that they were both very excited about what was happening all of a sudden in their lives.
In May 2018, and after sharing their journey through social media, the couple welcomed their son, DJ. They immediately posted the first photo of the gorgeous child. The couple has mentioned that since they are parents they have bonded on a much deeper level.
BEYOND RUMORS
Sparks and Isaiah's love and marriage are so strong that even though they have been on the target of many rumors and uncomfortable comments from followers and fans, they have overcome it with the best attitude.
After posting a message that looked like possible relationship conflict, Sparks had to respond with a photo of them happily smiling in order to make sure that they were doing well as a couple, and that people should not misunderstand messages.
Another photo posted by Isaiah sitting next to his high school best friend started lots of comments implying that he was dating another woman. Sparks replied by encouraging people to have better relationships filled with real trusts, like theirs.
Please fill in your e-mail so we can share with you our top stories!