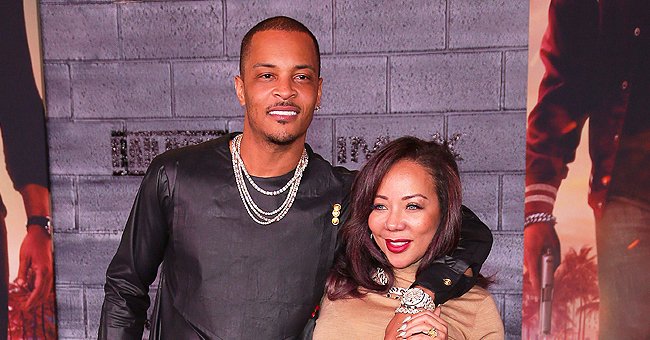 Getty Images
Tiny Harris Looks Back at Her Sold Out 'Great Xscape Tour' with a Pic with Baby Heiress

The Xscape singer, mother and stepmother of seven, has been managing to cope with her professional life along with her large family issues which have been aired on the reality series "Friends & Family Hustle."
The 44-year-old singer Tameka Dianne Harris, who goes by the name "Tiny", took to Instagram to share a throwback picture remembering the time when she was part of the "Great Xscape Tour" three years ago.
The also songwriter, who was part of the R&B vocal group quartet "Xscape" since she joined it in 1992, appears in the photo smiling while holding her 4-year-old daughter, Heiress Diana who is pointing at her dad, 39-year-old rapper, T.I.'s picture on a wall.
Tiny, who rose to fame as a member of Xscape in the 90s and won a Grammy Award for her writing contributions on the TLC hit "No Scrubs", wrote some words of appreciation next to the photo.
She commented: "Great memories of a sold out arena for The Great Xscape Tour (...) God has been so amazing in my journey of life!! #Thankful #GreatXscapeTour #SoldOutShowsEverynight #NoNewMusic #25Yearslater ‼️"
TWO DECADES TOGETHER
T.I and Tiny started dating in 2001 and have been together ever since, but it was in 2010 when they decided to get married in Miami. During all this time the couple has lived through rumors of infidelities from T.I. but they have overcome their issues.
As the stars of the VH1 reality show "Friends & Family Hustle", T.I. and Tiny have been sharing the challenges they face as a family since they are a large bunch inside the home. The couple's kids play an important role in the series.
THE CHILDREN
They share three children, sons Clifford Joseph III, who was born in 2004, followed by Major Philant born in 2008, and daughter Heiress Diana born in 2016. The couple also has other children from previous relationships.
Tiny has a daughter named Zonnique, born in 1996, who she shared with former partner Zonnie "Zeboe" Pullins. The 24-year-old has been part of the TV reality "Growing Up Hip Hop: Atlanta."
T.I. is also the father of three other children. Two sons he shares with Lashon Dixon, 20-year-old and music producer Messiah Ya'Majesty, and 19-year-old, Domani who was nominated for a Tony Award for his work on "SpongeBob Squarepants: The Musical."
The rapper also has a 19-year-old daughter named Deyjah Imani, but goes by the name "Princess of Da South." Her mother is an R&B singer, Ms. Nico. Unfortunately, Tiny and T.I also had a stillborn child in 2007, which led Tiny into a severe depression.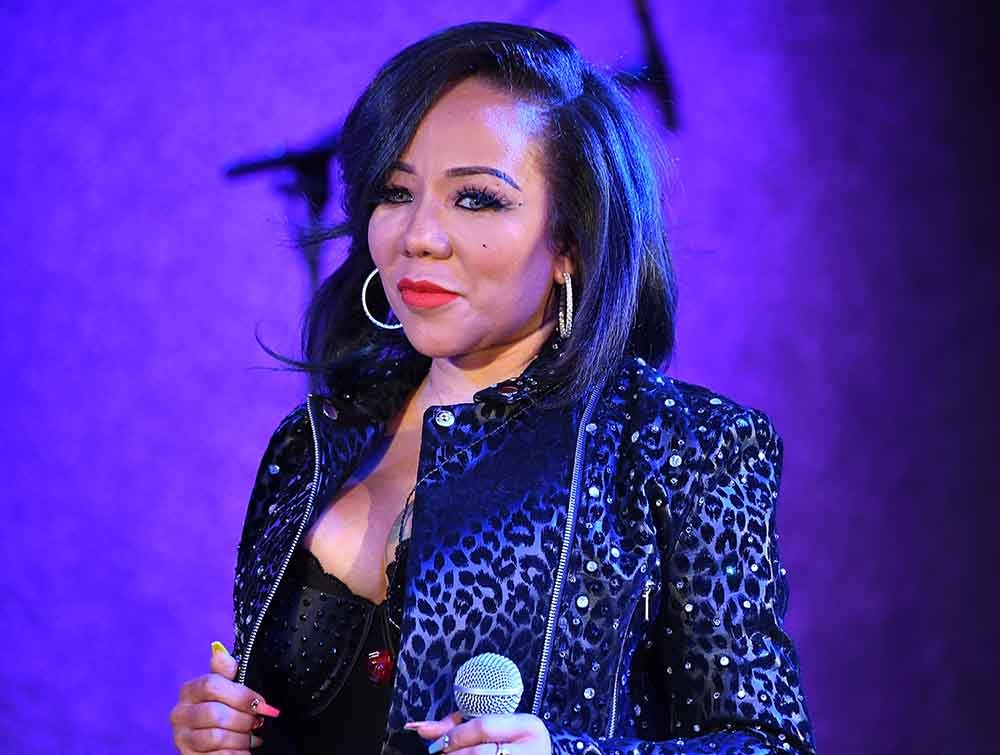 Tameka "Tiny" Harris speaks onstage during Majic 107.5 After Dark at City Winery on September 03, 2019 in Atlanta, Georgia. I Image: Getty Images.
ALMOST DIVORCING
Back in 2016, many troubles summed up for the couple to almost end in divorce, but although they figured out how to overcome their conflicts, they still manage to rise above their issues to stay together.
In an interview from last year, Tiny and T.I opened up about the time the singer spent time in prison, and Tiny needed to find her own path without him during that time. When the rapper came back home he found a different woman and that led them into trouble. The rapper confessed how he had to figure out new ways to be at home again.
Please fill in your e-mail so we can share with you our top stories!