Matthew McConaughey's Best Movie Moments and Roles — a Look Through
In Hollywood, Matthew McConaughey has one of the more versatile careers of a leading actor. For a more intensive look at his skills, here are some of his best moments and roles.
"MAGIC MIKE"
McConaughey is one of the male strippers in the hit 2012 comedy-drama film "Magic Mike." He starred alongside Channing Tatum, Joe Manganiello, Alex Pettyfer, and Matt Bomer.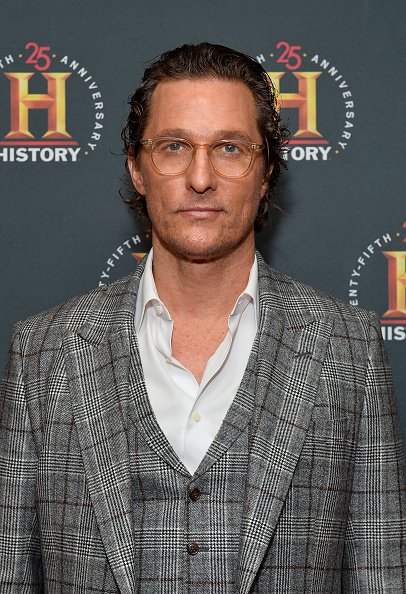 The actors' striptease in the movie is not surprising since he was once the Sexiest Man Alive, as reported by Wide Open Country.
"WE ARE MARSHALL"
The film follows the story of the new Marshall University football coach. The coach has to motivate the surviving members of the football team after a deadly plane accident. 
"Lay it on the line until the final whistle blows," McConaughey said in the movie. "If you do that...we cannot lose."
"BERNIE"
Directed by Richard Linklater, "Bernie" follows the true-life murder of 80-year-old millionairess Marjorie Nugent in Carthage. In this scene, we get a brief look at the local DA, Danny Buck. "I call this my wheel of misfortune," he said.
"A TIME TO KILL"
In this 1996 courtroom crime drama film, McConaughey played the role of Jake Tyler Brigance, a fearless young lawyer who defends a black man accused of killing two white men who raped his teen daughter. Jake Brigance delivers an moving closing speech, according to The Guardian.
"THE LINCOLN LAWYER"
The 2011 legal thriller film is adapted from the 2005 novel of the same name by Michael Connelly. For this film, McConaughey played the role of Mickey Haller, a lawyer whose vehicle doubles up as a handy mobile office. 
"DALLAS BUYERS CLUB"
For his spectacular performance in this movie, McConaughey won his first Oscar. He played Ron Woodroof, as reported by Screen Rant.
Woodroof searched out experimental medicine to help his condition after contracting AIDS. This prompted him going into business. He distributed drugs to fellow AIDS patients at a time when the disease was not generally comprehended. 
"INTERSTELLAR"
Set in the near future, McConaughey starred as an engineer chose to join a space mission to locate another habitable planet.
In the film, the actor plays a doting dad and a hero willing to risk his life to save the planet. McConaughey is exceptionally efficient in all viewpoints and gives the movie some of its most touching moments.