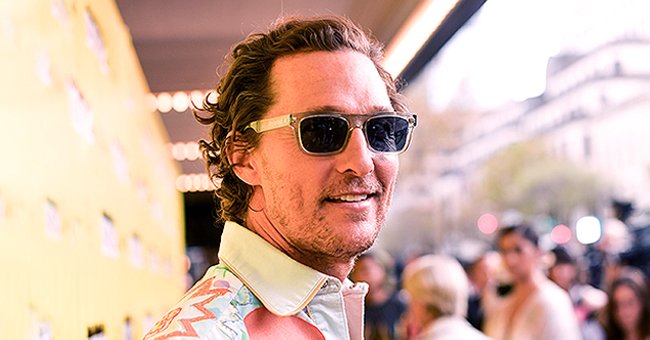 Getty Images
Matthew McConaughey Is an Award-Winning Actor and Happy Dad of Three - Meet His Beautiful Kids
Award-winning actor Matthew McConaughey is a loving father to his three children with wife Camila Alves. Meet his lovely kids — Levi Alves McConaughey, Vida Alves McConaughey, and Livingston Alves McConaughey.
McConaughey and Alves met in 2006 and became engaged five years later. In June 2012, the couple got married in a private Catholic ceremony in Austin, Texas.
They were blessed with three children — Levi, Vida, and Livingston. Scroll down below to learn more about these little cuties.
LEVI ALVES MCCONAUGHEY
As reported by Height Line, Levi was born on July 7, 2008, at 6:22 p.m., weighing in at 7 lbs, 4 oz.
Talking about the birth of his first child, McConaughey said that he and Alves are thrilled to have made the best marvel on the planet.
In 2018, the actor opened up about how he saved Levi from a charging mountain ram during an appearance on "The Tonight Show With Jimmy Fallon."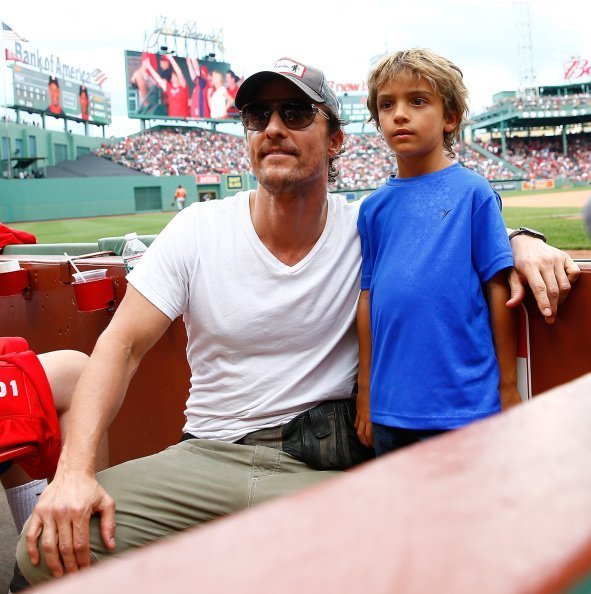 Matthew McConaughey and Levi Alves McConnaughey at Fenway Park on August 17, 2014 in Boston, Massachusetts. | Photo: Getty Images
"I got charged by a mountain ram at the edge of the Grand Canyon and had to throw my 6-month-old child 15 feet through the air — to my wife — to save him," McConaughey told Jimmy Fallon.
He went on to explain that everything occurred while he and Alves were having a picnic with their oldest child and dog when suddenly, a ram showed up.
McConaughey acted fast, shooing away his dog, and afterward, he tossed Levi to Alves. Fortunately, nobody got injured during the insane experience.
VIDA ALVES MCCONAUGHEY
Vida was born on January 3, 2010. When Vida was born, McConaughey and Alves posted a photo of their little girl on the actor's website.
The beloved couple expressed gratitude toward all the fans for their well wishes.
In 2014, Vida looked beautiful at her father's star ceremony on The Hollywood Walk Of Fame in Hollywood, California.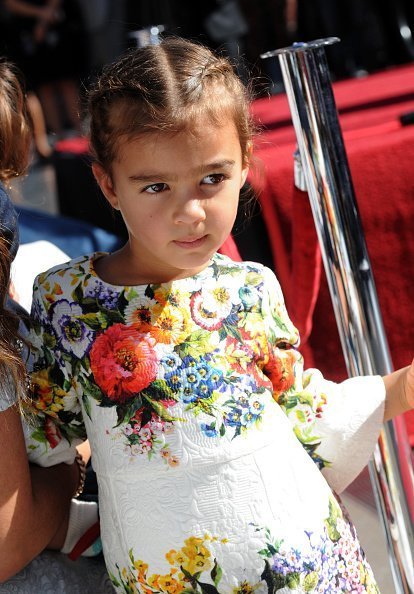 Vida Alves McConnaughey at Matthew McConaughey's Star ceremony On The Hollywood Walk Of Fame on November 17, 2014 in Hollywood, California. | Photo: Getty Images
LIVINGSTON ALVES MCCONAUGHEY
Livingston was born on December 28, 2012. During an appearance on the YouTube series "Mom2Mom," Alves admitted that parenting baby No. 3 was hard compared to Levi and Vida.
Alves explained that Livingston was different from all her children. Levi and Vida were very great, and when Livingston came along, he was a bad dream from the very first moment, she said.
She added that her youngest son was so attached to her and that he would have tantrums and cry. Livingston would not get out of that stage until he was like four, Alves continued.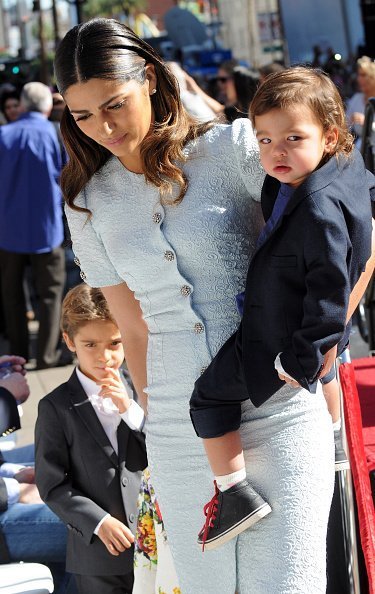 Camila Alves and Livingston at Matthew McConaughey's Star ceremony On The Hollywood Walk Of Fame on November 17, 2014 in Hollywood, California. | Photo: Getty Images
DONE HAVING CHILDREN
McConaughey and Alves, who initially met at a nightclub in Los Angeles, are done having kids.
Alves talked about their decision during an interview with E! Online in 2016.
"The journey for me started every time I had a baby I was like, 'I have to do this as a business. This is like you know…we have to do this,'" she explained. "And then I'll get pregnant again and I'll forget about it."
Alves continued that during her third pregnancy, she told herself she's not getting pregnant again and that she's doing it as a business.
Please fill in your e-mail so we can share with you our top stories!