Remembering Ella Fitzgerald Whose Parents Separated Shortly after Her Birth – Inside Her Life and Career
Legendary singer Ella Fitzgerald emerged from a tumultuous childhood to become one of the most prominent Jazz musicians in the American music industry.
Ella Jane Fitzgerald was born in Virginia on April 25, 1917, to parents William and Tempie Fitzgerald. The iconic singer's parents were never married and had a rocky relationship which eventually led to William Fitzgerald walking out on his family shortly after his daughter was born.
After her parents' split, Ella and her mom moved to Yonkers, Westchester County, New York, where Tempie began a new life with her boyfriend, Joseph Da Silva. Things returned to normal until the talented singer lost her mother in a tragic accident.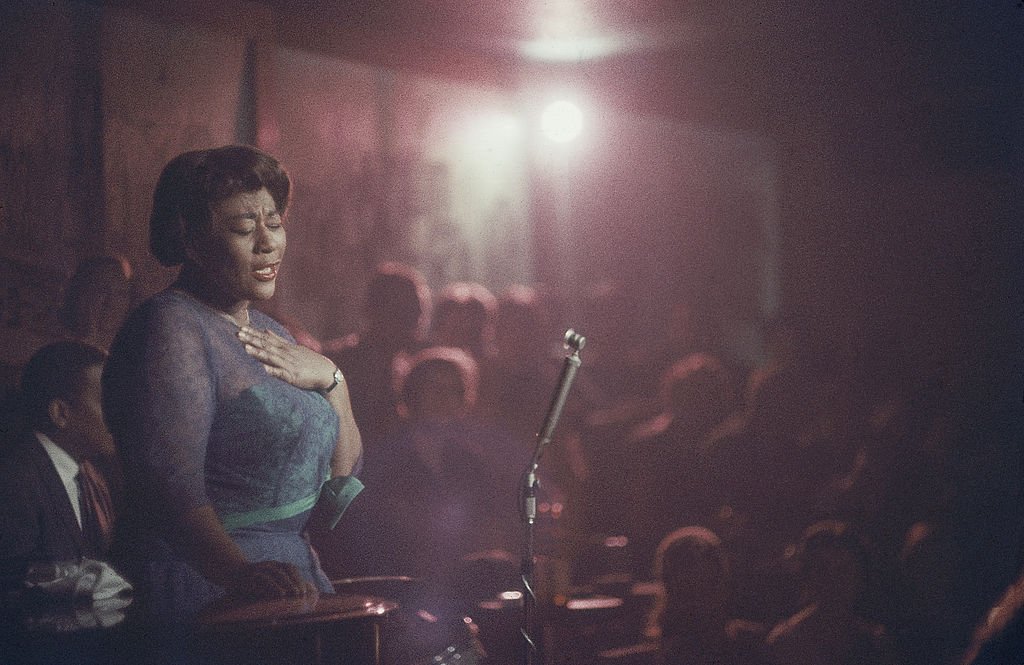 Following her mother's death, Ella was exposed to a difficult life as a teenager. She dropped out of school and was later sent to a reformatory. The singer eventually ended up on the streets of Harlem singing and dancing for money.
She made her stage debut on November 21, 1934, at the Apollo Theatre in Harlem. Ella was first taken aback by the loud jeers from the audience, but she mesmerized them with her singing. Speaking on her debut performance, she said:
"Once up there, I felt the acceptance and love from my audience. I knew I wanted to sing before people the rest of my life."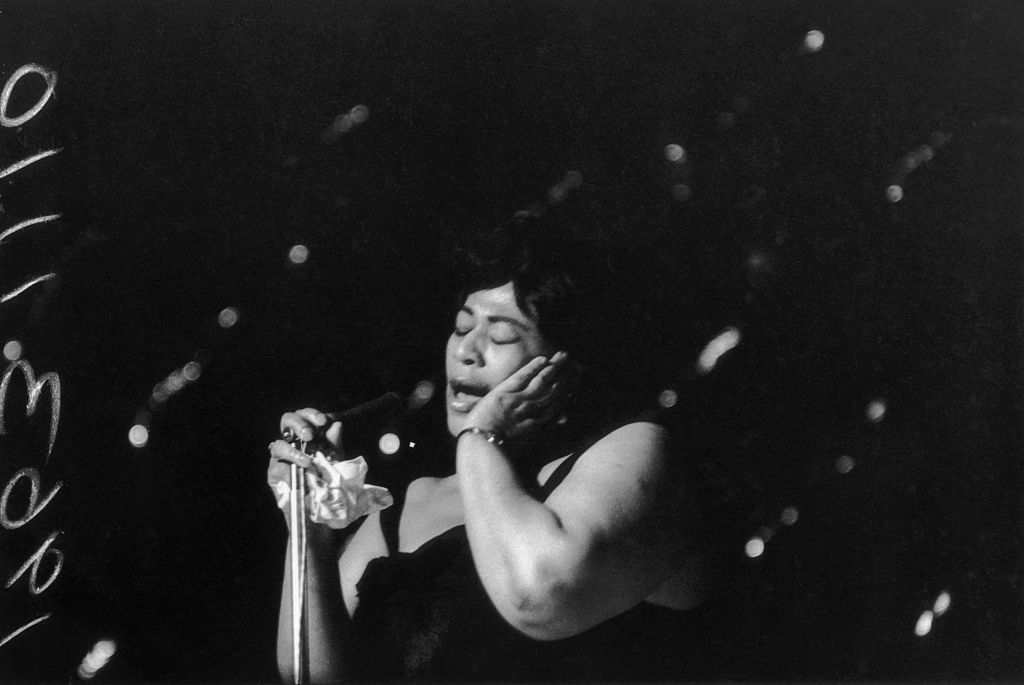 Following her debut at the Apollo Theatre on Amateur Night, Ella began competing in every talent competition she came across. During one of these competitions, she met drummer Chick Webb and later joined his band as they toured the country.
Ella went on to enjoy a successful career spanning several decades while defining an era in Jazz music along with some of her notable contemporaries, including Billie Holiday, Sarah Vaughan, and Carmen McRae.
Ella remains one of the biggest names in American music history and won several awards, including 14 Grammy Awards.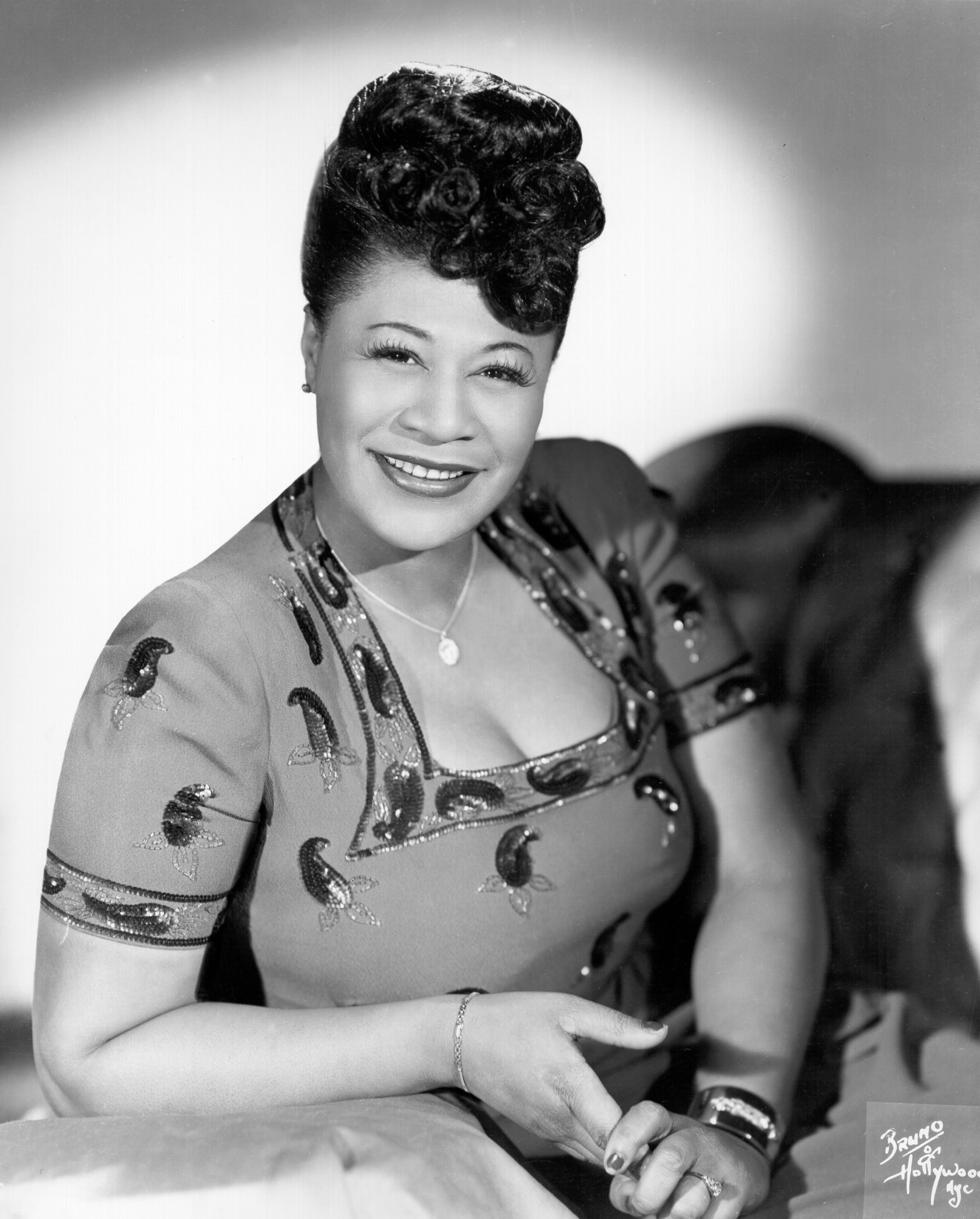 She quickly earned the title of "First Lady of Song" due to her impressive singing prowess. She also had several other popular monikers, including "Queen of Jazz," and "Lady Ella."
Some of her famous albums include "Pure Ella," "Ella and Louis," Like Someone in Love," "Mack the Knife," amongst several others. When asked what it was like to be a legend, Ella responded:
"I don't think I noticed it at first. But when Norman Granz and I began recording the 'Songbook' series in the mid-'50s, it just seemed that more people began to like my singing."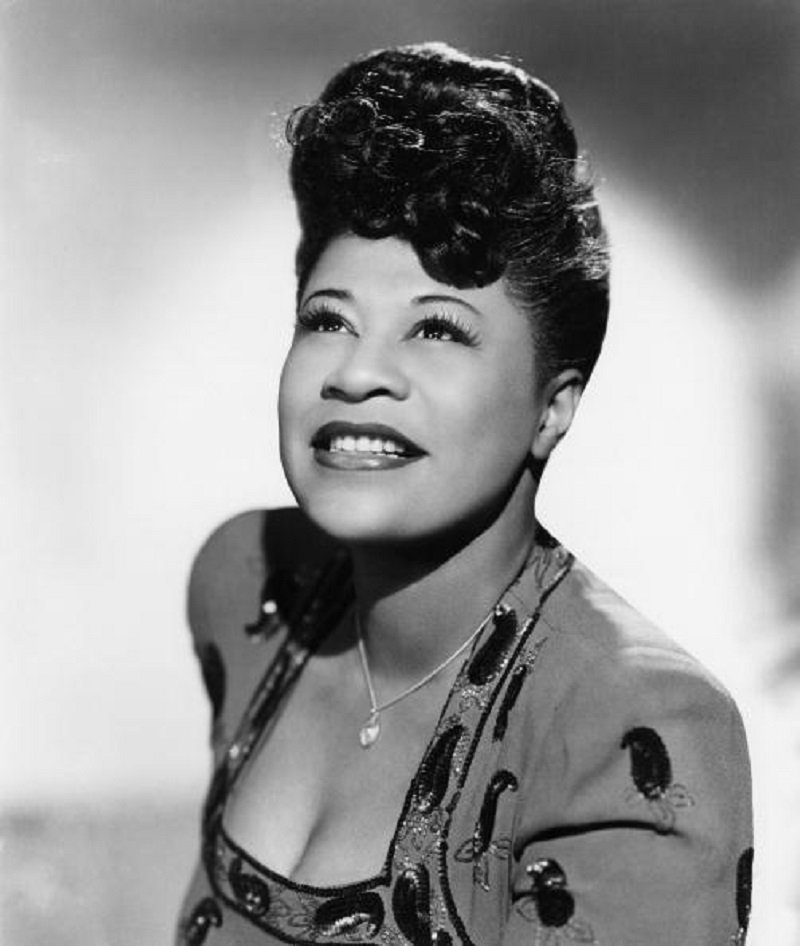 Ella made her last public performance in 1993 after nearly six decades in music. Her health began to decline in the following years, and barely three years later, she died at the age of 79.
The iconic jazz singer was survived by her adopted son, Ray Jr., with her ex-husband Ray Brown. Her gruesome tour schedule strained her relationship with her son, but the two got closer in her later years.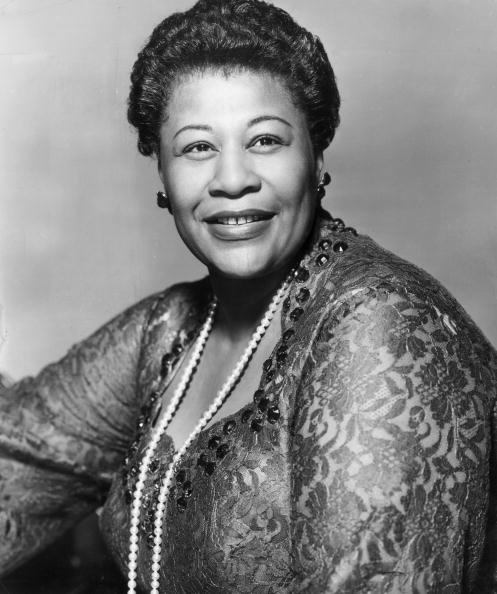 Before her marriage to ex-husband Ray Brown, Ella was married to Benny Kornegay, a street hustler. After learning that the marriage was a ploy by Kornegay, she later got the marriage annulled.
Ella remains one of the biggest names in American music history and won several awards, including 14 Grammy Awards, the National Medal of Arts, and the Presidential Medal of Freedom.