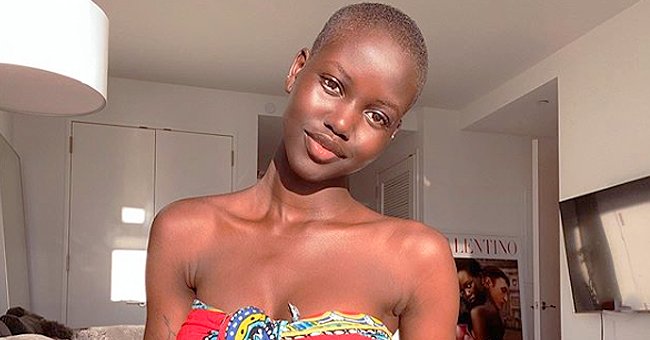 Instagram/adutakech
5 Quick Facts about Famous Model Adut Akech – from Being a Christmas Baby to Her Childhood in Kenya
She was named Model of the Year in 2019 by the British Fashion Council, and her personal journey is now a great inspiration for the many refugees out there trying to reconstruct their lives in a foreign land.
In August 2019, 20-year-old Sudanese-Australian model Adut Akech was surprised by the call of no other than the Duchess of Sussex, Meghan Markle, who asked her to appear on the cover of the British Vogue September issue.
The special issue, titled "Forces of Change" was famously guest-edited by Markle, and its cover featured not only Akech but also 14 other game-changing women, including New Zealand's Prime Minister Jacinda Ardern, and climate change campaigner Greta Thunberg.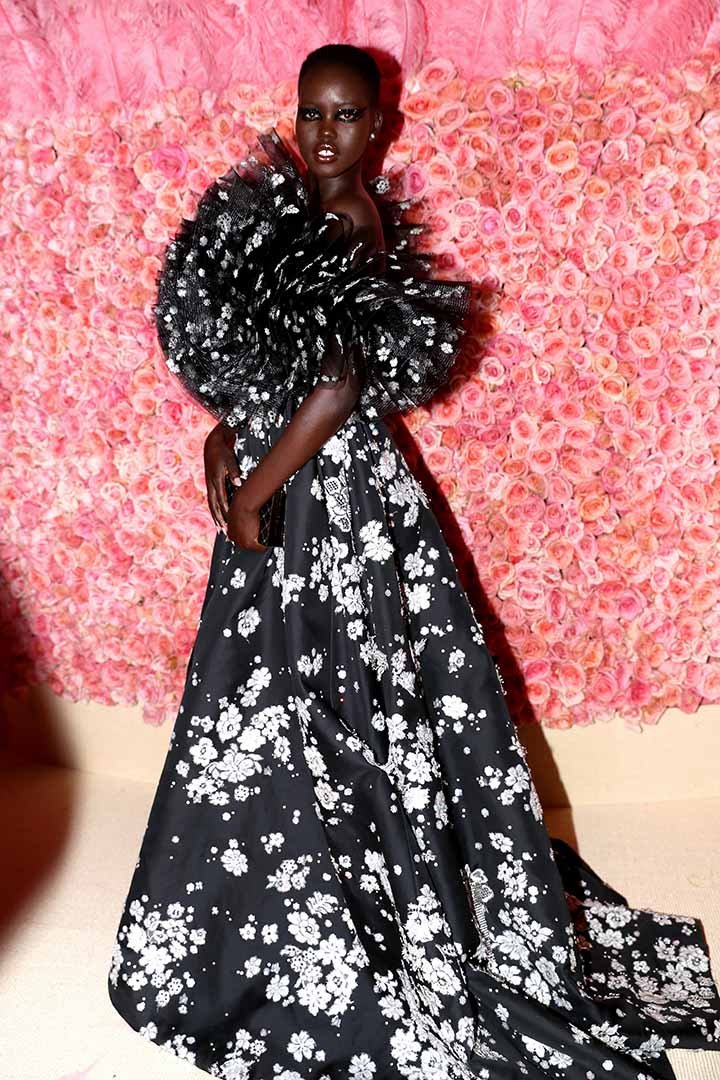 Adut Akech attends The 2019 Met Gala Celebrating Camp: Notes on Fashion at Metropolitan Museum of Art on May 06, 2019 in New York City. I Image: Getty Images.
The surprising invitation didn't just boost Akech's modeling career internationally but also created a renewed interest in her biography, and she is happy to be using her newfound platform to share her family's story.
1. BORN ON CHRISTMAS
Akech has a very special birthday since she shares it with no other than Jesus Christ, being born on December 25, 1999, almost right at the turn of the century.
Apart from her older sister Kim, Akech only has younger siblings: brothers Alakiir, Yar, and Bior, and sister Akoul, a toddler.
2. CHILDHOOD IN KENYA
Akech's family fled from their native South Sudan when the model was still a baby, taking refuge in a United Nations camp in neighboring Kenya, where Akech spent her "first seven or eight years," as she told Vogue Australia in 2019.
Even though she admits that she could only learn about the existence of fashion and modeling and became passionate about it only after arriving in Australia, Akech considers her origins as a refugee to be an essential part of her identity, telling Vogue:
"Before I'm anything else, I am a refugee, and I'm so proud of that."
3. A DIFFERENT NAME
Upon leaving the Kakuma Refugee Camp in northwestern Kenya, Akech and her family finally found a proper home in Adelaide, Australia, and it was there where Akech went to high school and started to try to understand a very different cultural landscape from where she had grown.
One of the difficulties Akech encountered when she started to attend school in Adelaide was that teachers couldn't pronounce her name, prompting her to adopt her mother's name Mary, which she went by until she entered the fashion industry.
4. DEBUTING VERY YOUNG
It didn't take long for Akech to land her first opportunity of trying to attract the attention of the fashion world, and by the very young age of 13, she made her runway debut, which convinced her that she wanted to pursue modeling as a career.
She started off by modeling her aunt's clothing label, and in a matter of years, she was signing an exclusive contract with Saint Laurent that put her on the map as a young talent to keep an eye on.
5. NAOMI'S PROTEGÉ
Ever since Akech met the legendary top model from the '90s, Naomi Campbell, in 2017, the two started to develop a strong bond, and after fate had it that Akech had to move to New York City, where Campbell lives, Campbell took the role of Akech's "second mother."
"She would give me so much advice. Since then, our relationship has just grown and grown. She was the first family I had in New York," Akech shared with Grazia Daily in 2019.
Models Naomi Campbell and Adut Akech attend the British Fashion Awards in 2019, when Akech was named model of the year. I Image: YouTube/ Fashion Channel.
Family is a very dear subject to Akech, who constantly reminds the fashion world of her family origins and wants her personal story to be known and become useful for others that want to change the world for the better.
In February 2019, Akech was invited by CNN Style to be a guest editor, and she chose "family" as the main subject of exploration.
"Family is a support system, made up of sturdy arms that lift up my spirits," Akech wrote in her editorial piece, as a reminder that it is not only blood that defines who's one's family.
Please fill in your e-mail so we can share with you our top stories!