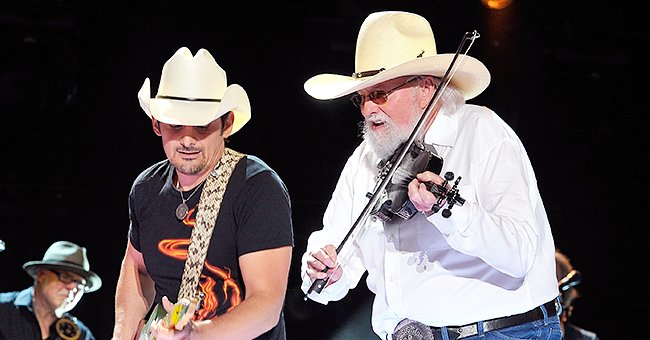 Getty Images
Brad Paisley Remembers Legendary Country Music Star Charlie Daniels Following His Death
The death of country music legend Charlie Daniels has caught the music industry by surprise. In the wake of his death, several of his colleagues have expressed their condolences across social media.
The last in that line is Brad Paisley, the country singer, and songwriter. Paisley penned a tribute on Billboard earlier this week, in which he remembered Daniels' legacy and the bond they both shared.
Paisley is one of the many current country musicians who credit Daniels as their inspiration. However, the pair did have quite a bond. Paisley worked with Daniels from the tender age of 15, and the two have developed a strong friendship since then.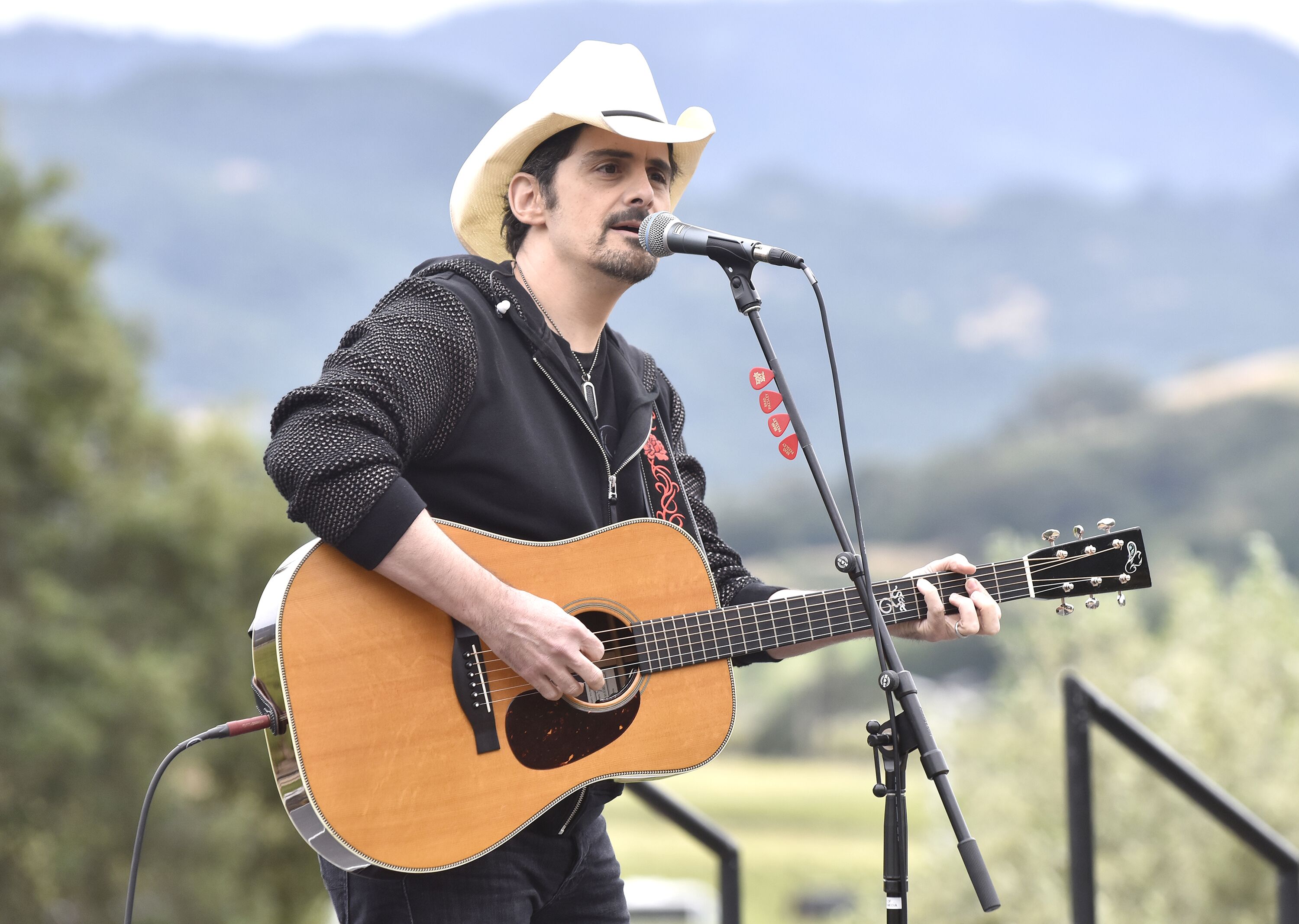 Brad Paisley performs during the Live In The Vineyard Goes Country event at Regusci Winery on May 14, 2019 | Photo: Getty Images
In his tribute, Paisley remembered his first gig for Daniels, where he opened up for the legend at a young age. While he was excited about it, he explained that they never particularly met. Their first meeting, however, came much later.
At that meeting, Paisley explained that Daniels had walked up to him and encouraged him. In part, the singer wrote:
"You're struck by his warmth, especially as a new artist. Everybody has a similar story with him. He was such a warm-hearted guy. We were friends right away."
As Paisley explained, he had grown to love Daniels and his personality. Even though they were from different generations, they had a special bond.
The bond also translated to the type of music they worked on together. Whether it was a performance or a recording session, they always seemed to create magic.
Daniels had several top 10 singles on the Billboard charts and an album that went No. 1.
Daniels was one of the defining acts in the 20th-century country music scene. He also worked with several artists of this generation and remained relevant in the industry.
Sadly, he died earlier this month from a hemorrhagic stroke. His publicist confirmed the news of the death to reports, with many in the music industry immediately paying their respects.
Throughout his career, Daniels churned out several hits. He had several top 10 singles on the Billboard charts and an album that went No. 1.
Daniels became especially famous for his vocals. His storytelling and skills on the guitar were also symbolic. He was the quintessential country artist.
The late singer also had a reputation for being outspoken about his beliefs — whether religious or political. Via his website, he shared those beliefs with whoever would listen.
Daniels is just the latest celebrity to pass away this year. The music industry already lost Little Richard, Bill Withers, and Dame Vera Lynn. As for the acting space, several have also lost their lives. These include Oscar nominee Max Von Sydow and Broadway star Nick Cordero.
Please fill in your e-mail so we can share with you our top stories!