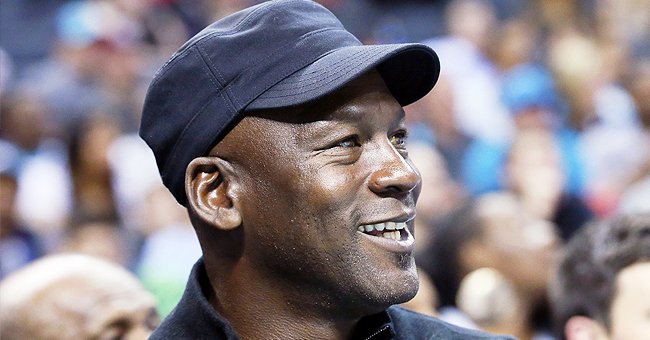 Getty Images
Michael Jordan's Grandson Rakeem Spends Time with Dad by Playing in an Inflatable Swimming Pool (Photo)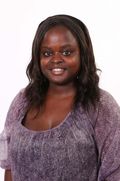 Michael Jordan's grandson played with toys in an inflatable pool in an adorable snap of the infant spending quality time with his father, Rakeem Christmas.
Basketball legend Michael Jordan is notorious for living an extremely guarded and private life when it comes to sharing personal details about his family on social media.
His oldest daughter Jasmine Jordan is active on social media. However, she and her husband, Rakeem Christmas, never show a direct angle of their one-year-old son's face.
The couple is engaged and welcomed their son, Rakeem Michael Jordan, in 2019. He is named after his father and grandfather, and was given the nickname "Keem."
Recently, Rakeem gave a rare glimpse into his life as a father and posted a heartwarming photo of himself bonding with his one-year-old.
They were photographed playing with toys in an inflatable pool filled with water. In the caption for the image, Rakeem quoted the lyrics of a popular kids song and wrote, "baby shark x daddy shark."
One fan finished off the song for him and commented, "Dooo dooo doooodooo dooo." A user praised Rakeem for the sweet father-son moment, saying, "dope flick. Loving your journey, bro." Another person compared "Keem" to his famous basketball-playing grandfather.

A fan commented on a photo of Rakeem Christmas playing with his son in an inflatable pool | Source: Instagram.com/rakeemchristmas
On Father's Day, Rakeem reflected on his life and gushed over the impact his fiancée and son have made on him, he
admitted:
"If wasn't for you lil keem and @mickijae I wouldn't be the man that I am today. Happy Father's Day to the dads handling business!"
Jasmine and Rakeem both attended Syracuse University, after which they pursued careers in basketball. Rakeem is a professional basketball player. He has played for the Indiana Pacers and the New Zealand Breakers.
Jasmine took her talents off the basketball court. She completed her studies in sports management and worked for the "Jordan" brand owned by her father.
The couple's son is Michael's first grandson. Jasmine and Rakeem announced the news about their first child shortly after revealing their engagement.
They were especially tight-lipped about their son's name until months after his birth. In photos from their baby shower, the couple gave hints with décor at the event that spelled out the letters "RMC."
Please fill in your e-mail so we can share with you our top stories!