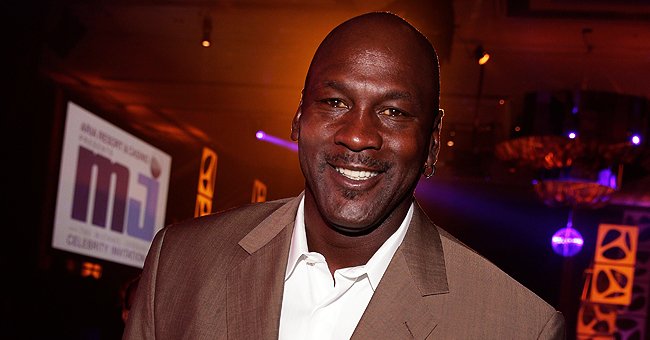 Getty Images
Michael Jordan's Grandson Rakeem Enjoys Swinging on His Father's Legs in a Video

Rakeem Christmas, Michael Jordan's son-in-law, took to Instagram to share adorable photos of his son relaxing and swinging on his legs.
Rakeem Christmas took to his Instagram story to share photos of his son, Rakeem Jr. The young boy clung to his father's swinging legs, obviously enjoying his spot. In a bold text on the picture, Christmas wrote:
"MOOD."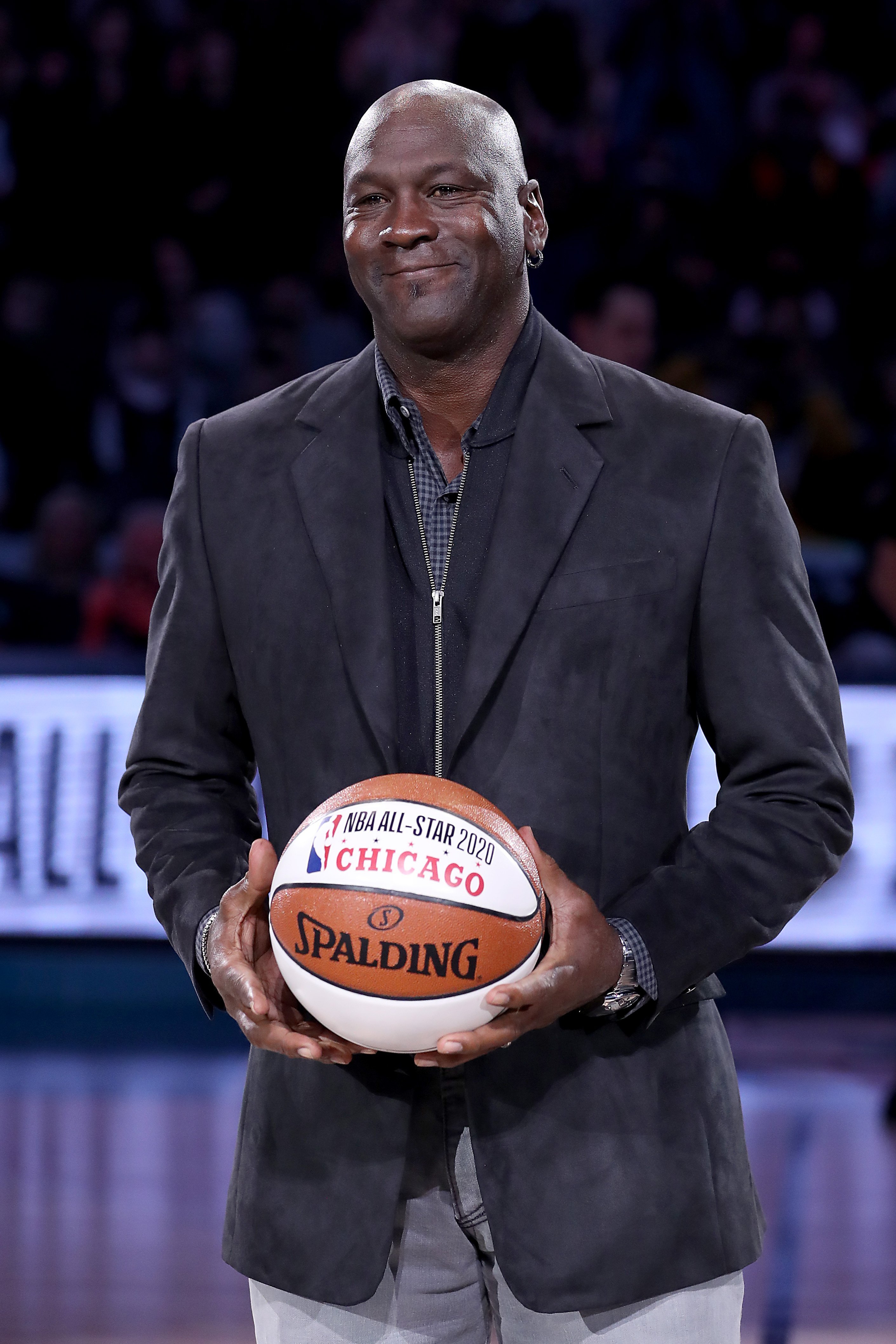 Michael Jordan takes part in a ceremony honoring the 2020 NBA All-Star game on Feb. 17, 2019. | Photo: Getty Images
The toddler was dressed in an electric blue baby romper with his diapers peeking out at the edges. Little Rakeem laid face down on his father's legs with his little hands holding on to keep steady.
Christmas's legs were clad in black pants, and his feet were covered in grey shoes, propped against an opposite couch to help the snoozing toddler relax in a comfortable position.
The proud father shared another photo of the toddler settled across his t-shirt clad chest, snoozing adorably.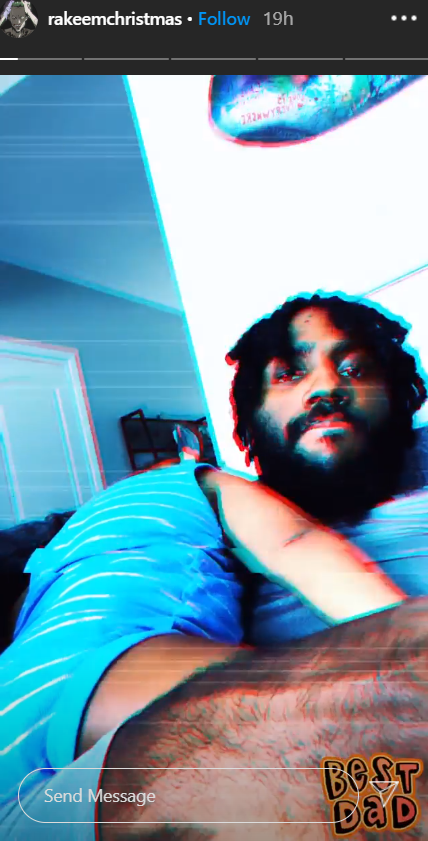 A photo of Rakeem Christmas and his son on his Instagram story. | Photo: Instagram/rakeemchristmas
In May 2019, Rakeem and Jasmine Jordan, the daughter of the former basketball player, Michael Jordan, welcomed their bundle of joy into their family and history of sports greatness.
Christmas, the overjoyed new father, took to Instagram to announce the good news of his son's arrival into the world. Captioning his post, the former Syracuse University basketball player wrote:
"I don't know what I did to deserve you and our awesome kid, Happy 1st Mothers Day!"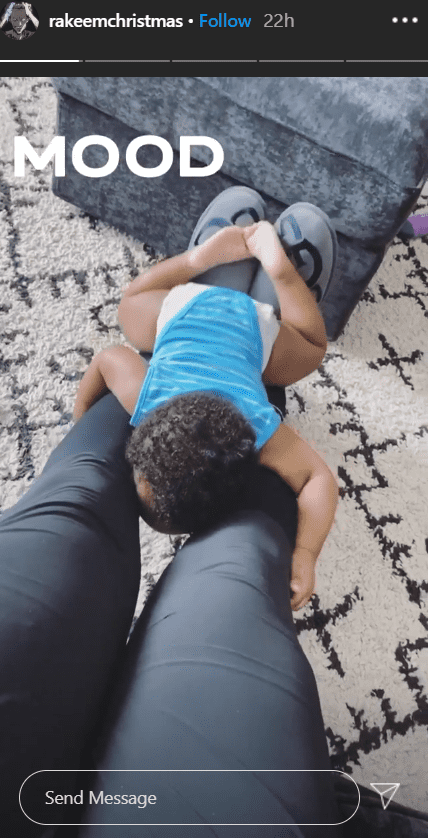 A photo of Rakeem Christmas and his son on his Instagram story. | Photo: Instagram/rakeemchristmas
The boy had been born just when Mother's day was right around the corner, and Jasmine could not be any happier about the coincidence. She also publicly welcomed her son on Instagram.
At 56, Michael Jordan, who was widely regarded as one of the greatest basketball players of all time, made the heartwarming transition from just a father to a grandpa.
Jasmine and Rakeem first revealed that they were engaged in June 2018. Jasmine posted a series of photos on Twitter, which captured the moment Rakeem popped the question. She then declared herself as "happily engaged."
Michael opened up about how it felt to be a first-time grandfather. The beaming retired sportsman described how amazing and fun it felt to be able to hold his grandson, play with him, and sometimes just stand by and watch the toddler.
The young boy has had a lot of unconditional love from his parents and grandfather, and just like Michael, Rakeem loves watching his baby boy.
Please fill in your e-mail so we can share with you our top stories!