Michael Jordan's Daughter Jasmine & Her Fiancé Rakeem Christmas Share Adorable New Photos of Their Baby Boy
Michael Jordan's daughter, Jasmine, and her fiancé, Rakeem Christmas, have been sharing new photos of their adorable baby boy. The trio enjoyed some quality family time in the outdoors recently and shared footage via social media.
Jasmine, 27, and Rakeem, 28, are yet to reveal their son's face, but the young parents regularly show off family moments featuring the six-month-old little guy.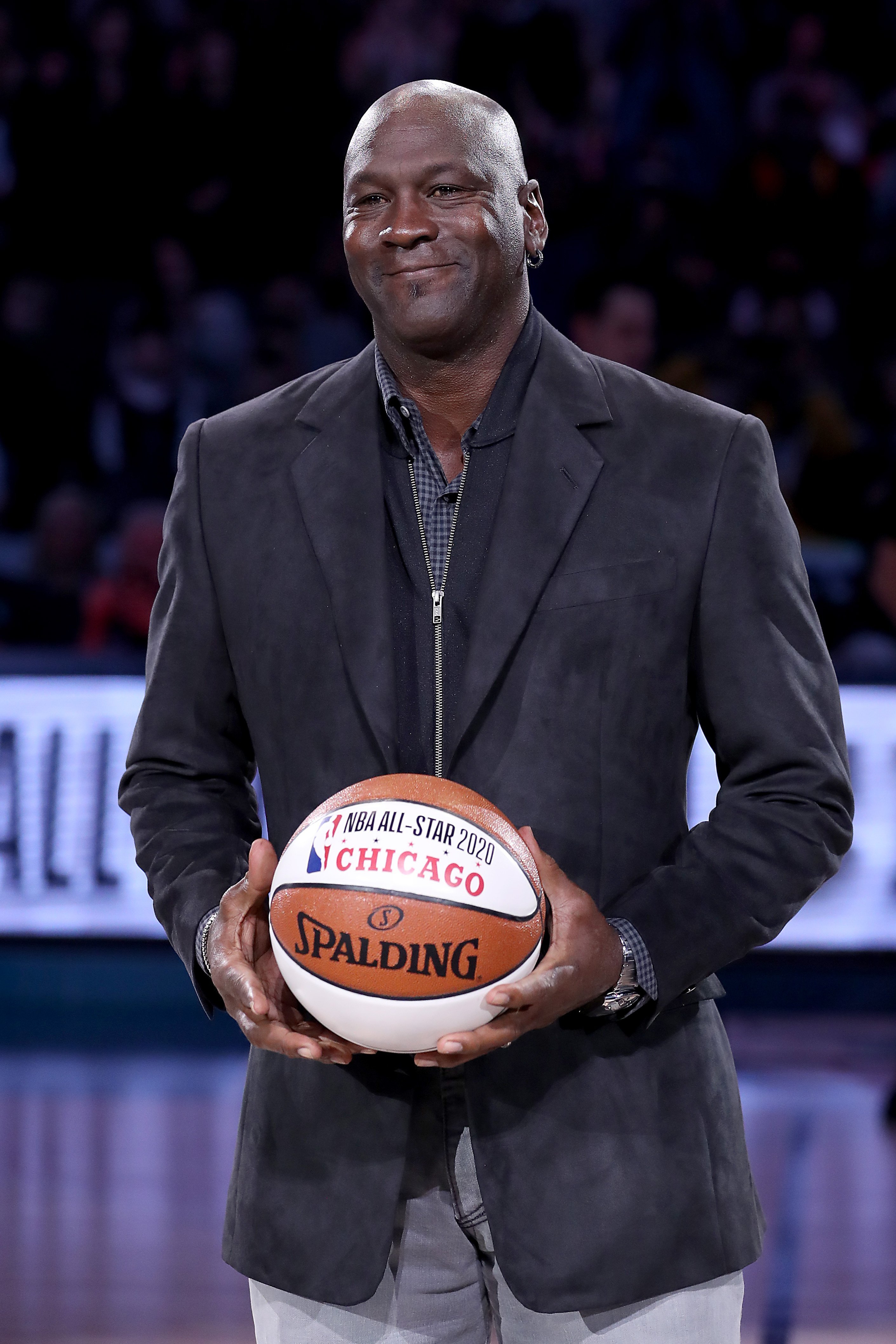 In a series of Instagram posts the couple put up recently, Jasmine, Rakeem, and their son, often referred to as "Baby Rakeem," posed for photos in what looked like a park filled with dry leaves.
"I don't introduce many people to my father, so once Rakeem actually met him, it was a bit hysterical"
One particularly adorable snap showed Jasmine holding baby Rakeem on her lap while her fiancé sat beside her, looking on adoringly. The family coordinated in black outfits, consisting mostly of jackets, jeans, and a cute onesie.
"Beyond Thankful," Jasmine wrote alongside one photo, which was posted in time for this past Thanksgiving. She also used another mother-and-child shot to commemorate her December 7 birthday.
Rakeem also posed with his son in another picture where he landed a big smooch on the tiny tot's cheek. The basketball player further pledged to always be there for his son.
Jasmine and Rakeem welcomed their son sometime in May, per Syracuse.com. The NBA legend first shared the news of baby Rakeem's arrival in a Mother's Day post, revealing that her son made it "just in time."
According to the outlet, neither Jasmine nor Rakeem announced their son's name, but there have been a few hints after several baby shower posts referred to him as "Baby Rakeem" or "Baby RMC."
Jasmine also once posted a photo with her dad and her fiancé with the caption: "The R & The M to my baby RMC." If that caption is anything to go by, then the baby might just be named Rakeem Michael Christmas.
Incidentally, Jasmine first announced that they were expecting last Christmas, six months after she tweeted happy photos from her engagement to the former Indiana Pacers Power forward/Center.
Jasmine and her fiancé met at Syracuse University, where the latter was a basketball star, and she was a sports management major. In a 2018 InStyle interview, she revealed he was her "first friend on campus."
Jasmine added that it wasn't until after graduation that they would discover feelings for each other and confessed that introducing him to her dad was terrifying for her.
She explained:
"I was more nervous than Rakeem. I don't introduce many people to my father, so once Rakeem actually met him, it was a bit hysterical, because they were both nervous, and just awkwardly sitting there not knowing what to ask, which made me step in and break the ice. Nowadays they're almost like best friends."
Jasmine is the only daughter of Michael and his ex-wife, Juanita Vanoy. With two older brothers, Marcus and Jeffrey, Jasmine identifies boldly as a "daddy's girl."
In 2013, Michael married his longtime girlfriend, Cuban-American model Yvette Prieto. The couple welcomed twin daughters Victoria and Ysabel, a year later.