Life of Michael Jordan's Ex-Wife Juanita Vanoy 13 Years after Their Divorce
Juanita Vanoy was married to basketball legend Michael Jordan for over a decade until they ended the union, and had one of the most talked-about divorces in celebrity marriage history.
The saying, "All's well that ends well," is correct for Juanita Vanoy and her ex-husband, Michael Jordan. They were happily married until they were not, and not even a four year extension period could fix what brokenness between them.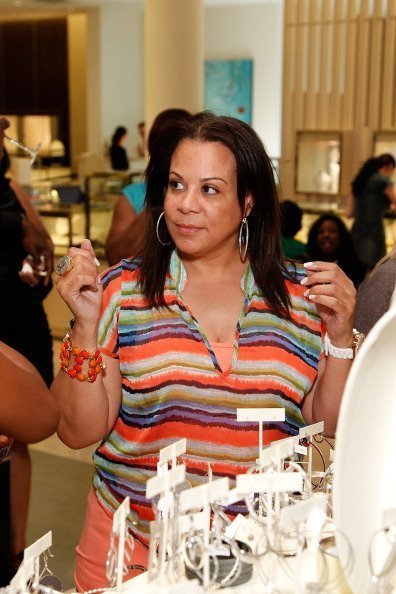 With the end of the marriage, the woman who was Michael Jordan's wife smiled to the bank, millions of dollars more affluent, and 13 years after she stopped being Juanita Jordan, her name still has people wondering. What is it about the woman who married the basketball legend?. Read on to find out more about Juanita Jordan now.
JUANITA VANOY BIO AND AGE
Born on June 13th, 1959, Juanita Vanoy's age in 2019 is sixty years. She grew up on the Southside of Chicago, Illinois, and attended Christian Fencer High School. There is no history of college education, and the basketballer's ex-wife worked as a model until she met and married Michael.
MARRIAGE TO MICHAEL JORDAN
The former couple met at a Bennigan nightclub in Chicago during the basketballer's second season with the Chicago Bulls. At the time, young Michael, who is fondly called MJ, was rising in popularity. As revealed in a '92 interview, the two met through a mutual friend who introduced them and thought they would be a perfect match. 
Juanita and Michael started dating, and on September 2nd, '89, they got married in a Las Vegas ceremony. In the latter's autobiography "Taking to the Air," he wrote that he admired the former model for not sliding up to him like women did until he noticed her.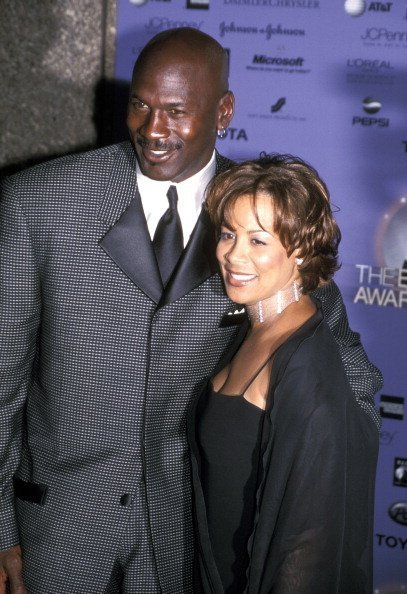 The marriage between the two flourished, and they welcomed three children. The woman who was known as Michael Jordan's wife took care of the home and the kids and supported her husband as he became more successful.
DIVORCE FROM MICHAEL JORDAN
The former couple appeared to be happy and leading the perfect life until Juanita filed for divorce in 2002, citing irreconcilable differences leading to an irreparable breakdown of the marriage. However, the mom-of-three withdrew the petition after a month, as she and Michael tried to work things out. Four years later, in December 2006, the former couple ended their marriage.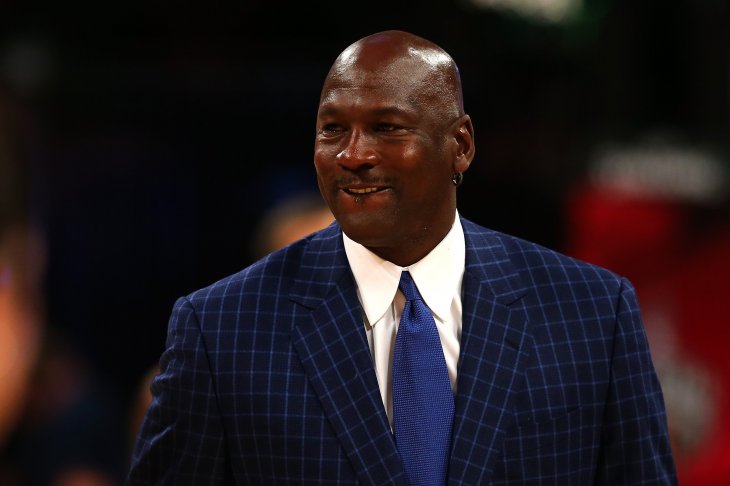 Michael Jordan's divorce was high profile due to his celebrity status, and the settlement paid to his ex-wife was considered at the time to be one of the most expensive resulting from a celebrity marriage.
JUANITA VANOY NET WORTH
The divorce saw the Chicago native walk away from her 17-year marriage with $168 million, and an undisclosed cash benefit from the home she shared with her ex-husband at Highland Park.
Juanita Vanoy's net worth estimate remains at the sum she received from the divorce, and she maintains a comfortable lifestyle with a home in the exclusive Kingsbury Estate.
Most of Michael's wealth at the time of the divorce came from owing the Charlotte Bobcats, his endorsements deals, and the exclusive deal he made with Nike for his Air Jordan sneakers. Some of the most expensive Jordans' top-five category, sell for as low as $25,000 and as high as $104, 000.
JUANITA VANOY CHILDREN
In '88, Juanita and Michael welcomed their first child, Jeffrey. Two years later, in '90, they welcomed another son, Marcus, and in '92, they had their only daughter, Jasmine. The retired NBA legend's ex-wife's life revolved around her children for a long time.
In a past interview, the Chicago resident revealed that she ensured her sons didn't wear the number 23 like their dad when they played basketball. She wanted them to forge their path away from their father's image.
The boys played until college, and quit afterward to pursue different dreams. Jasmine, after she finished from Syracuse University, went to work with her father at Charlotte Bobcats. Juanita remains close to her children, and loves spending time with them.
JUANITA VANOY TODAY
Apart from her kids, Juanita Vanoy today is at peace, enjoys the essential things in life, collects art, especially from African-American artists, practices Bikram yoga, and loves to travel to Europe visiting, France, Italy, and London. 
She once said that she holds no bitterness for the way things ended with Michael. Still, while the six-time NBA champion has moved on and remarried Yvette Prieto, with whom he shares identical twins, Victoria and Ysabel, Juanita remains single but happy.