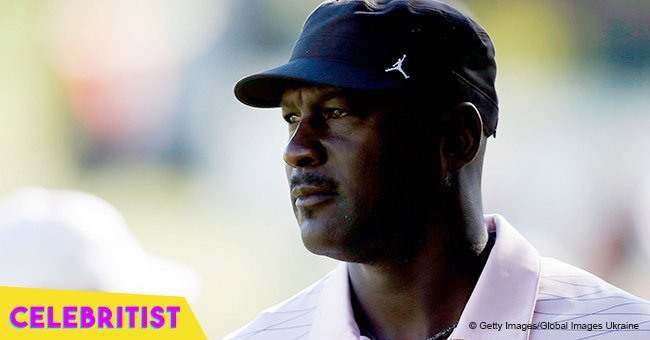 Michael Jordan causes concern after stepping out with half empty liquor bottle in hand
The most famous basketball player of all times, Michael Jordan, was photographed getting out of a hotel in New York City holding a bottle and a box of Tequila.
In the photo that TMZ uploaded, Jordan was shown wearing black pants, a matching long-sleeved shirt, and white shoes while trying to get in a black SUV. One of the most impressive aspects about the photo was the bottle he was holding on.
It seemed to be a bottle of Tres Alegres Compadres Extra Añejo, which is Tequila. It is not known whether he drank more than half of the bottle on his own or if he shared the liquor with somebody else.
Apart from the bottle, Jordan was carrying a big cardboard bag that had the word 'Tequila' printed on the front, which means that he might have had an unknown number of bottles with him.
The Tequila bottle and the cardboard box made almost unnoticeable the fact that Jordan was also holding a pillow from the hotel where he spent the night.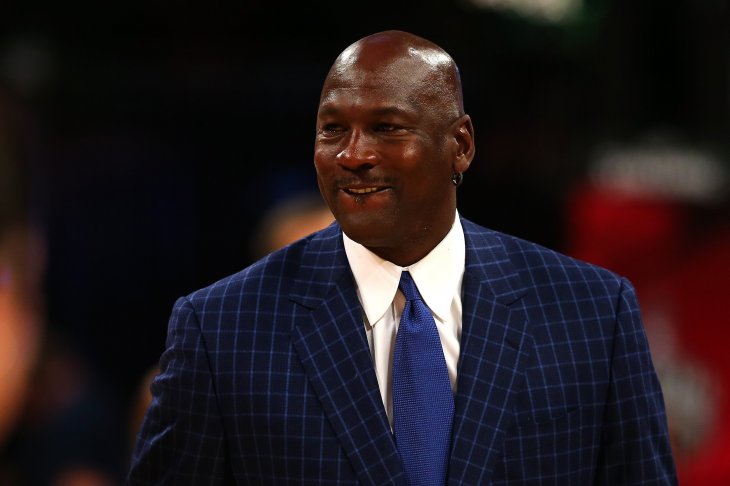 Source: Getty Images
Hollywood Life reported that Jordan seemed to have some red in his eyes, which might suggest that he was very drunk.
TMZ pointed out that it was not the first time the former NBA player was seen with a bottle of Tequila. In 2015, he was recorded in a San Diego nightclub enjoying a $4,000 bottle of Clase Azul Ultra.
More recently, Jordan went to the Hyde Beach party at the SLS Hotel in Miami, where many college-aged people were spending their Spring Break, next to his younger wife Yvette Prieto, reported TMZ.
During their outing, the Cuban model appeared dancing in front of her husband while he was smoking a cigar. While it was not clear what the couple was drinking during the party, TMZ stated that it might have been Tequila, as well.
Please fill in your e-mail so we can share with you our top stories!