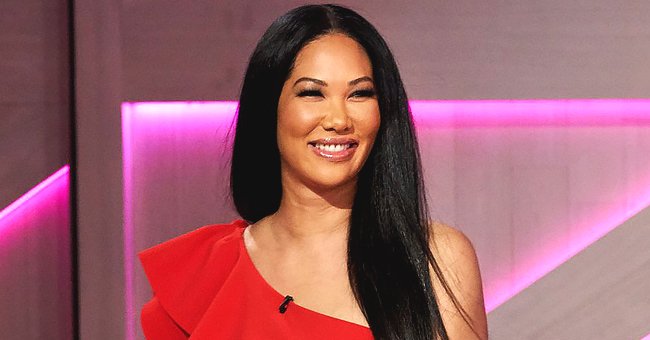 Getty Images
Kimora Lee Simmons' Daughter Aoki Shares a Cute Picture with Her Younger Brothers as They Went Surfing
Kimora Lee Simmon's children are having a blast as Aoki shares a photo of herself and her brothers out surfing.
Kimora Lee Simmon's kids are having an amazing time at the beach and Aoki has shared a cute post with herself and her brothers.
The teenager shared a photo of all the siblings together about to hit the waves in Point Dume, Malibu, writing that her brothers had been the silver lining during the quarantine.
Earlier this year, Kimora and her husband Tim Leissner, announced that they were adopting Kimora's fifth child Gary.
The couple got married in 2013. They welcomed their son Wolfe in 2015 and revealed that their family was getting bigger with a representative for the family saying,
"He joins the family as Kimora's two daughters have gone off to college. Kimora now has all boys at home. Gary joins sons Kenzo Lee Hounsou and Wolfe Lee Leissner."
The supermodel shares her two daughters Aiko,17, and Ming, 20, with her first husband Russell Simmons. She shared Kenzo with ex Djimon Hounsou.
Last year Kimora relaunched her iconic brand "Baby Phat," and she had some help from her daughters when it came to modeling the collection.
Simmons had also announced a collaboration between Forever 21 and Baby Phat.
The collection included 16 pieces, featuring nostalgic items of clothing like velour tracksuits and bedazzled tank tops, reminiscent of early-2000s fashion.
Simmons had also announced a collaboration between Forever 21 and Baby Phat, and called it the "rebirth of my baby." She said
"This is a woman-owned company, run by me and my daughters. I've been in fashion for 30 years. But now it's about passing the torch from one to the next."
In addition to appearing in her mother's fashion campaigns, Aoki is also a freshman at Harvard University, after being accepted at 16-years-old.
Kimora even shared the moment Aoki received her acceptance letter on her Instagram Stories, revealing that she had also been accepted into Dartmouth, Vassar, and Barnard.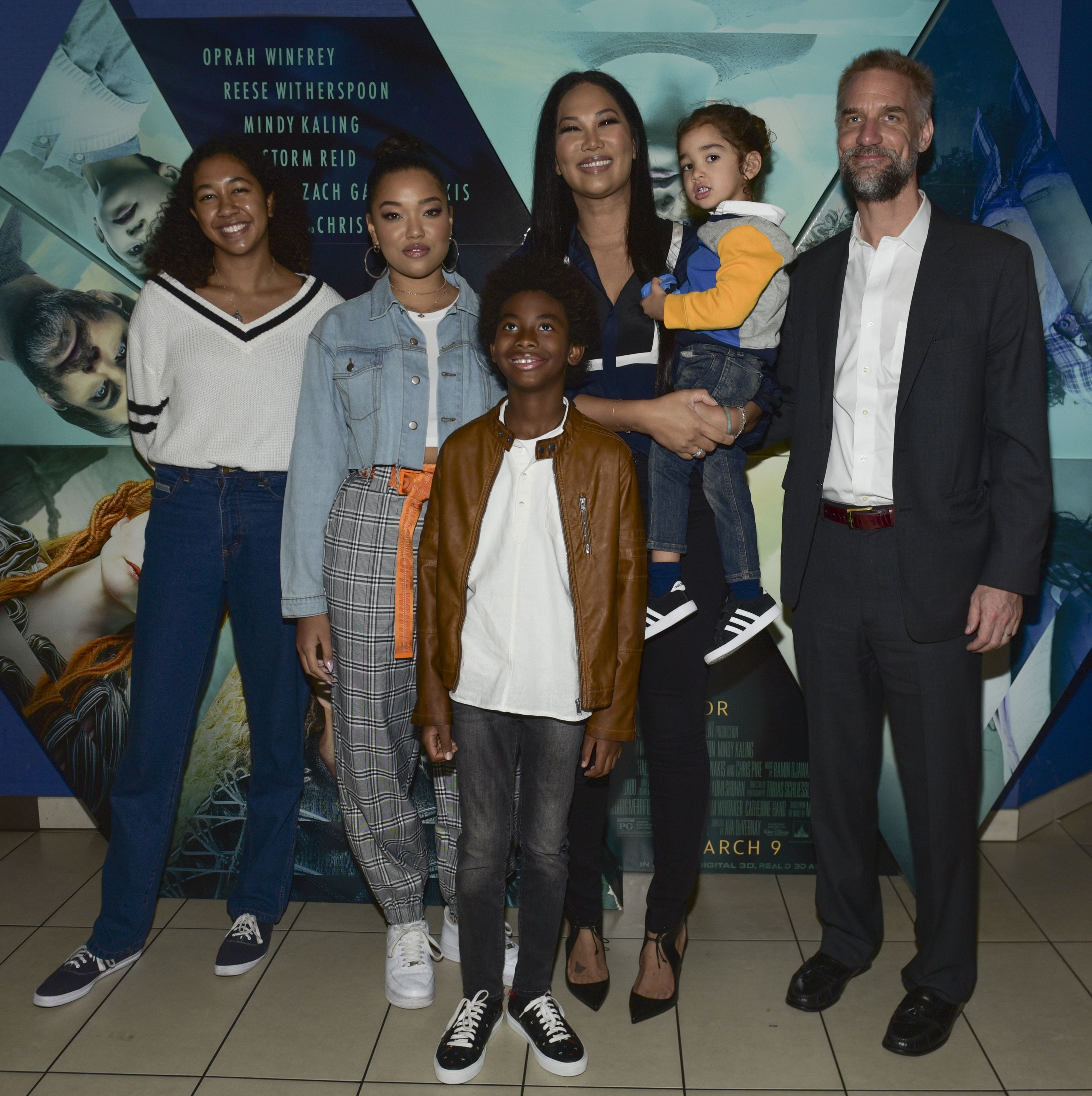 Aoki Lee Simmons, Ming Lee Simmons, Kenzo Lee Hounsou, Wolf Lee Leissner, Kimora Lee Simmons, and Tim Leissner Host Special Screening Of "A Wrinkle In Time"| Photo: Getty Images
Due to the coronavirus pandemic, Aoki was forced to
evacuate
from her college campus after classes were canceled.
The freshman shared a video of herself packing up her room as she prepared to leave the ivy league. The school had sent out a message to their students announcing the campus was being shut indefinitely.
Please fill in your e-mail so we can share with you our top stories!