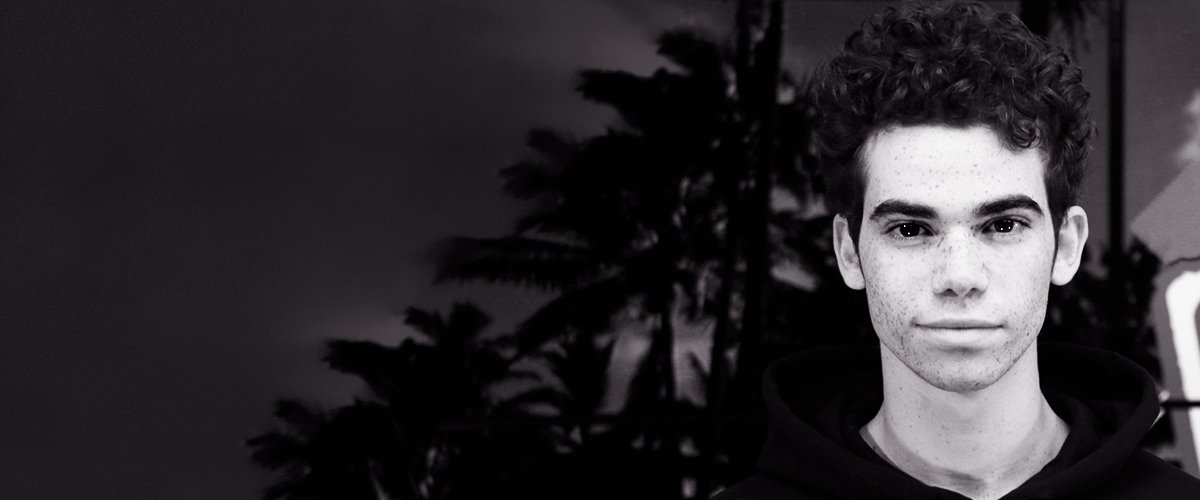 GettyImages
Cameron Boyce's Mother and Family in the First Year since His Death
It's been one year since "Descendants" star Cameron Boyce left this world unexpectedly, leaving his family, fans and friends devastated but with a mission to raise awareness about the condition that took his life.
July 6 marks the date of Cameron Boyce's death. The star, who had a bright future ahead, died at age 20 last year, and his loved ones are still grieving his loss.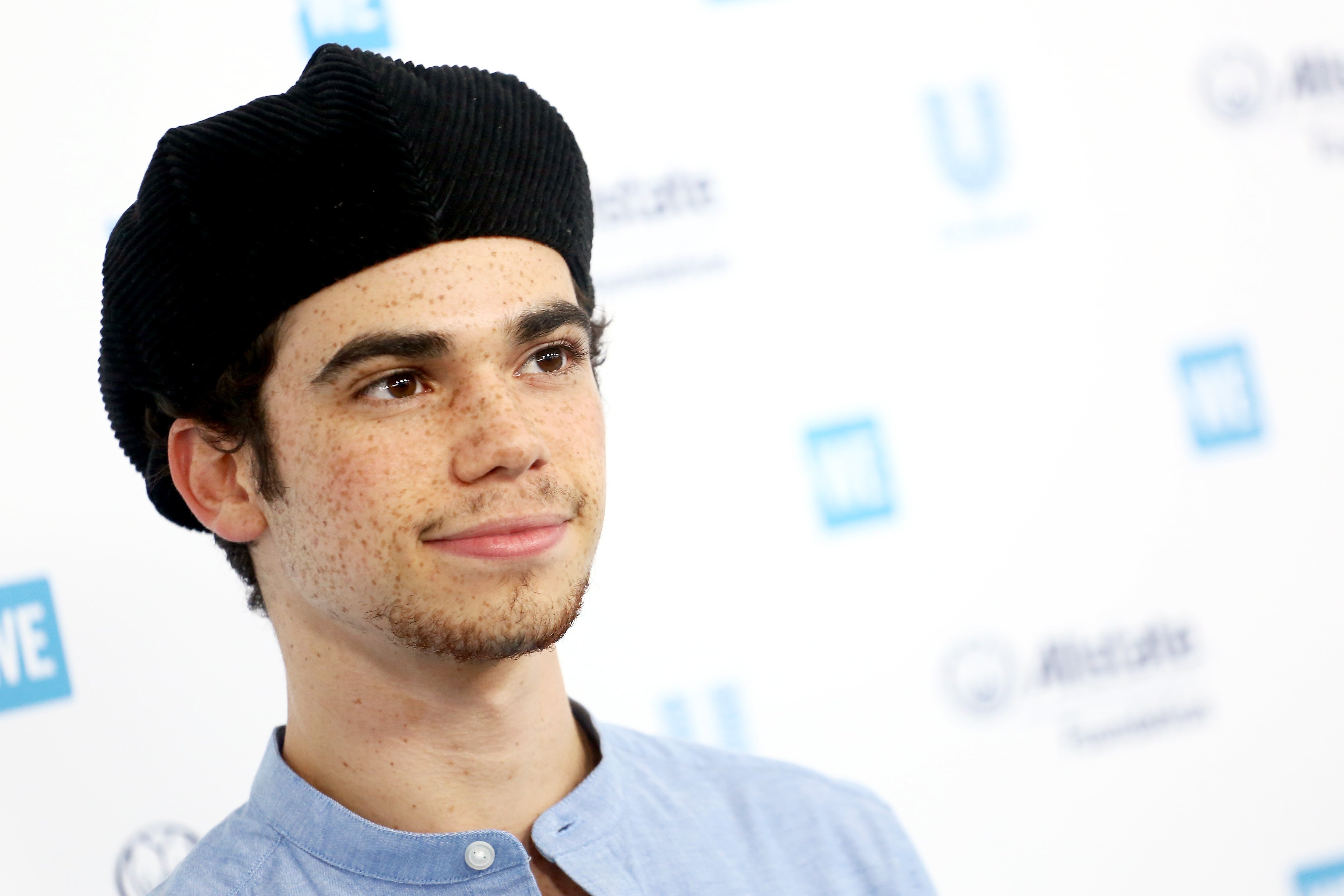 Cameron Boyce attends WE Day California at The Forum on April 25, 2019 in Inglewood, California | Photo: Getty Images
Libby and Victor Boyce, Cameron's parents, have been working hard for the past year to continue their son's legacy through the Cameron Boyce Foundation.
Although they have shared that overcoming the death of a child is easier said than done, the couple, with the help of their daughter and Cameron's friends, have raised awareness about issues that were close to the actor's heart.
CAMERON BOYCE: GONE TOO SOON
On the night of July 5, 2019, Libby Boyce and her husband Victor went out for dinner with their two kids, Cameron, 20, and Maya, 17.
The campaign's goal is to encourage young people to use creativity as a weapon instead of violence.
It was a fun family night as usual for the foursome. Cameron, who was gearing up for the premiere of Disney's "Descendants 3," made silly poses for his sister's camera as they enjoyed their food.
By the end of the night, they all said their goodbyes and went to their respective homes. "There was no indication that anything was wrong," Victor recalled in an interview with "Good Morning America" a month later, adding:
"I mean, there was no way to know in hours my son would be dead. It was just staggeringly, crazy, and horrible. We were texting that night."
The next morning, Cameron's roommate called Victor to share the life-changing news: Cameron was found unresponsive and pronounced dead at his home in North Hollywood.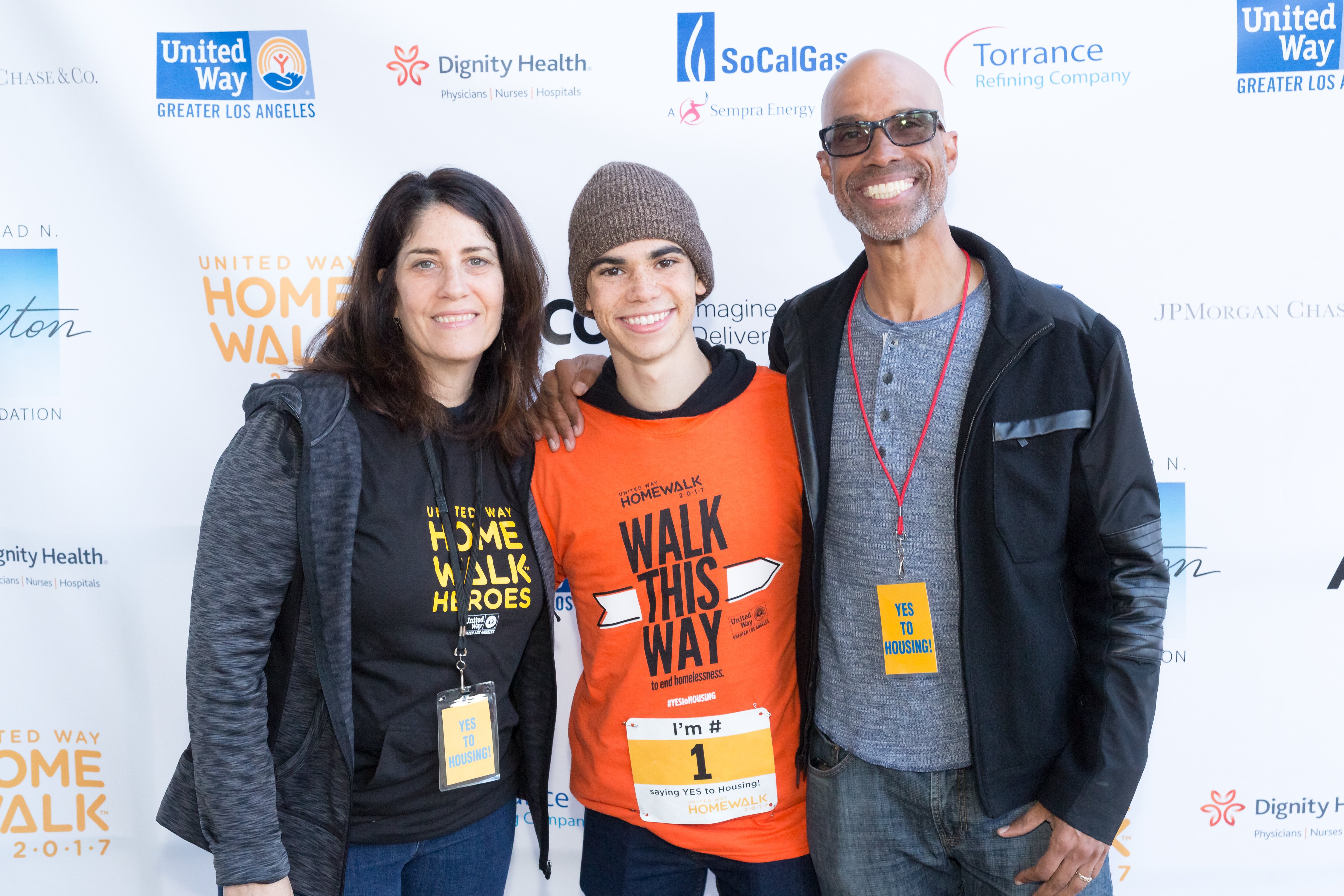 Libby Boyce, Cameron Boyce, and Victor Boyce attend the 11th Annual HomeWalk To End Homelessness at Los Angeles Grand Park on November 18, 2017 | Photo: Getty Images
CAMERON'S CONDITION
Cameron died in his sleep after suffering a seizure as a result of epilepsy, a neurological disorder that affects over 3 million people in the U.S, according to data from the CDC.
According to Libby Boyce, Cameron only had five seizures in his life, all while he was sleeping. The first one happened when he was 16, and the second came a year later, which is when he was diagnosed with epilepsy.
Still, Cameron didn't want the condition to define him, which is why he kept it private. On the other hand, his parents never thought Cameron was at risk because it had been a year since his last seizure.
"He loved life," Libby said, while Victor reflected on how he wasn't supposed to outlive his son, claiming that he would never be able to fill Cameron's shoes.
HONORING THEIR SON'S MEMORY
Just a few months after Cameron's passing, Libby and Victor launched The Cameron Boyce Foundation to honor their son's memory and to continue the work he left behind.
In the last year of his life, Cameron was "finding his groove" with charity work. He had been working on a campaign to end gun violence and had helped raise funds for the Thirst Project, an organization that raises awareness about the global water crisis.
In April 2018, Cameron received the Pioneering Spirit Award at the 9th Annual Thirst Gala, and during his passionate speech, he recited words that his family now live by:
"We all go... what you leave should be bigger than you."
RAISING AWARENESS ABOUT SUDEP
The Cameron Boyce Foundation is now focusing on raising awareness about epilepsy, specifically SUDEP or Sudden Unexpected Death in Epilepsy, which was listed as Cameron's cause of death after an autopsy.
In partnership with the Epilepsy Foundation and the SUDEP Institute, the Boyce family created a PSA about the condition, hoping to raise funds for epilepsy research and offer much-needed information about the illness to people that could be affected by it.
"Epilepsy can be a lethal medical condition, yet very few people think of epilepsy as potentially life-threatening," Libby wrote in an essay for "Good Morning America." She added:
"I hope that sharing Cameron's story and the stories of other SUDEP mom warriors will be the catalyst for change."
Talking to People magazine about the project, Libby explained that Cameron would've been proud of her and Victor for standing up in front of the cameras to help other people.
Victor added that Cameron would be disappointed if they didn't take on epilepsy activism after his death. After all, in an interview before his death, Cameron said his activism was just a way of following the steps of "a long line of difference makers" in his family.
CAMERON'S SISTERS WORDS OF WISDOM
Maya Boyce lost her brother and best friend, but the young girl chose to keep a positive outlook about life, following the philosophy she learned from Cameron.
After Cameron's death, Maya took to Instagram to share a heartfelt message in which she encouraged everyone who loved the actor to remember him for his optimism and to practice what he preached.
She lauded her brother for his kind nature and humane approach to life, claiming that Cameron "did more with his 20 years of life than most people ever could with 100 years."
Maya took a vital role in continuing Cameron's anti-gun violence campaign, which he called "Wielding Peace." The campaign's goal is to encourage young people to use creativity as a weapon instead of violence.
Maya believes it is important to teach people how to transform negative things into something positive that is creative and productive.
The young model explained that her brother was aware of all the attention he got from being an actor, and he decided to use that to his advantage by raising his voice in matters that were important to him.
That, she said, is the most crucial part of working on the campaign, continuing Cameron's work and keeping his memory alive.
REMEMBERING CAMERON
On the first anniversary of Cameron's death, Victor shared a picture of his son, adding in the caption, "His memory is a blessing."
Some of Cameron's friends followed suit, including "Descendants" co-star Sofia Carson, who mentioned that although it has been 365 days of missing Cameron, "everyday we miss you a little more."
Skai Jackson, who shared the screen with Cameron in "Jessie," posted a video of the late star on Twitter, claiming she's always thinking about him. And Dove Cameron, also from "Descendants," shared an adorable black-and-white pic of her and Cameron hugging.
"Something cosmic broke the day you left," she wrote in her caption. "I will love you forever, just like this."
Meanwhile, The Cameron Boyce Foundation posted a guide to educate people on the steps to follow if they ever witness someone having a seizure.
CAMERON'S CAREER
Cameron Boyce's passion for dancing led him into television at a young age. He made his debut on a film at age 7, and then went on to share the screen with Adam Sandler in "Grown Ups."
However, Cameron's break came when he joined the cast of Disney's series "Jessie," where he gave life to Luke Ross for four seasons.
In 2015, he became a worldwide superstar as Carlos, the son of Cruella De Vil, in Disney's "Descendants." The film became a global sensation among kids and teens, giving Cameron a platform to reach millions of fans.
His last movie, "Runt," was released at the Mammoth Film Festival in February 2020. His parents and sister attended the premiere in Cameron's place.
Please fill in your e-mail so we can share with you our top stories!