Vincent Cassel's Wife Tina Kunakey Shows off Her Natural Beauty in a Barefaced Photo
A year after giving birth to her first daughter with the actor, his young wife looks better than ever in her social media posts, flaunting her natural beauty.
23-year-old French model Tina Kunakey lives a life full of glamour, but she has recently shown that her beauty is a natural one and that she can go around without makeup and still look like a goddess.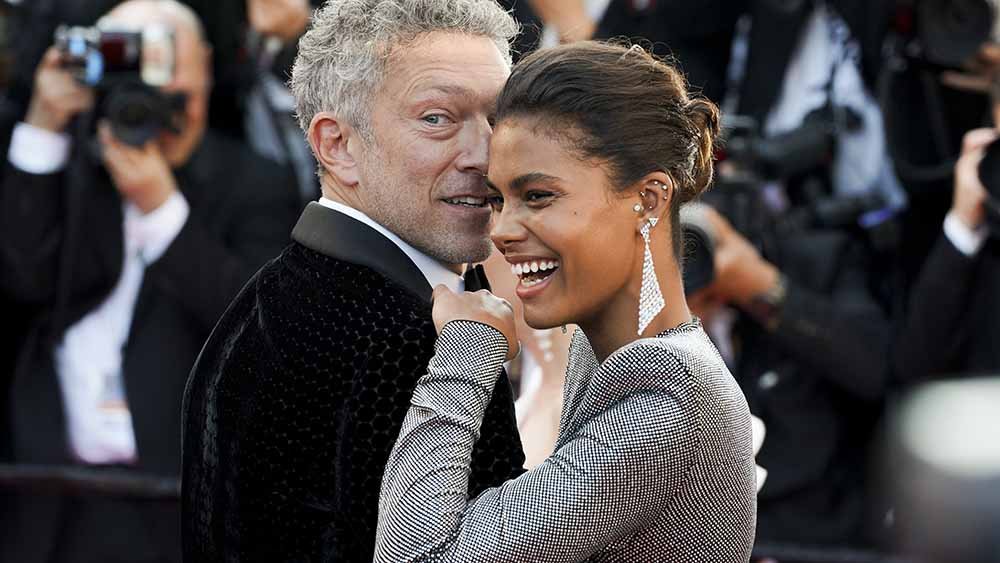 On July 5, 2020, Kunakey took to her Instagram account to share a barefaced photo of herself while enjoying the sun in the southwestern French town of Guéthary. 
The post has received more than 70.000 likes in a matter of two days, and while the comments to the publication have been restricted, many of Kunakey's authorized contacts left her praising messages.
Kunakey is the wife of celebrated French actor Vincent Cassel, 53, best known to American audiences as the star of "Black Swan," with the two marrying in August 2018.
SHARING THE GOOD NEWS
Less than a year after exchanging vows, Kunakey and Cassel were glad to announce that they were expecting their first child together, and for the entire pregnancy, Kunakey kept her fans updated by regularly posting snapshots of herself in a bikini to flaunt her growing baby bump.
The couple's daughter Amazonie was born in April 2019, with the proud father taking to Instagram to share the happy news.
"Amazonie est née" (Amazonie has been born), Cassel wrote as a caption to an image of a beautiful waterfall in the Amazon Rainforest. Both the image and the baby's name are reportedly a tribute to Brazil, where the couple lives during part of the year.
Amazonie is already one year old, but neither one of her parents has posted any images of the baby in their respective Instagram feeds yet.
HIS SECOND MARRIAGE
Cassel and Kunakey married on August 24, 2018, in a private ceremony celebrated in Bidart, France, following two years of dating.
Cassel was previously married to Italian actress Monica Bellucci for 14 years, but the two divorced in 2013 after welcoming two daughters together, which makes Amazonie the actor's third daughter.
The French actor is passionate about being a father. Cassel recently said that having children has taught him a lot about himself, and he is thrilled with the latest addition to the family.