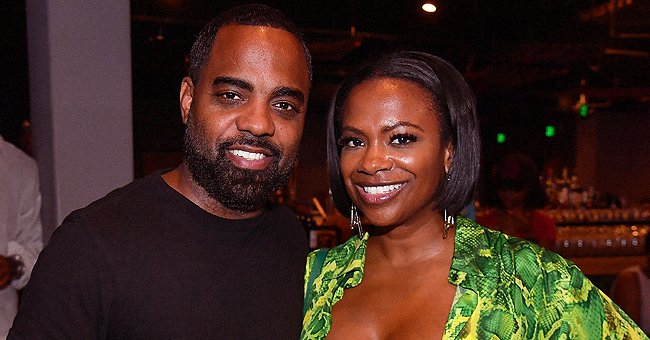 Getty Images
Watch Kandi Burruss' Daughter Blaze Try to Walk and Talk While Dad Todd Tucker Babysat Her in an Adorable New Video
The TV personality and former Xscape singer's daughter is growing up so fast. The little girl looks even more adorable while spending time with her dad, who loves to share videos of his kids.
"The Real Housewives of Atlanta" star Kandi Burruss' husband, Todd Tucker, has recently posted a video on Instagram of their 7-months-old baby daughter, Blaze Tucker, and we were just so delighted to see such cute little girl smiling playfully at her dad.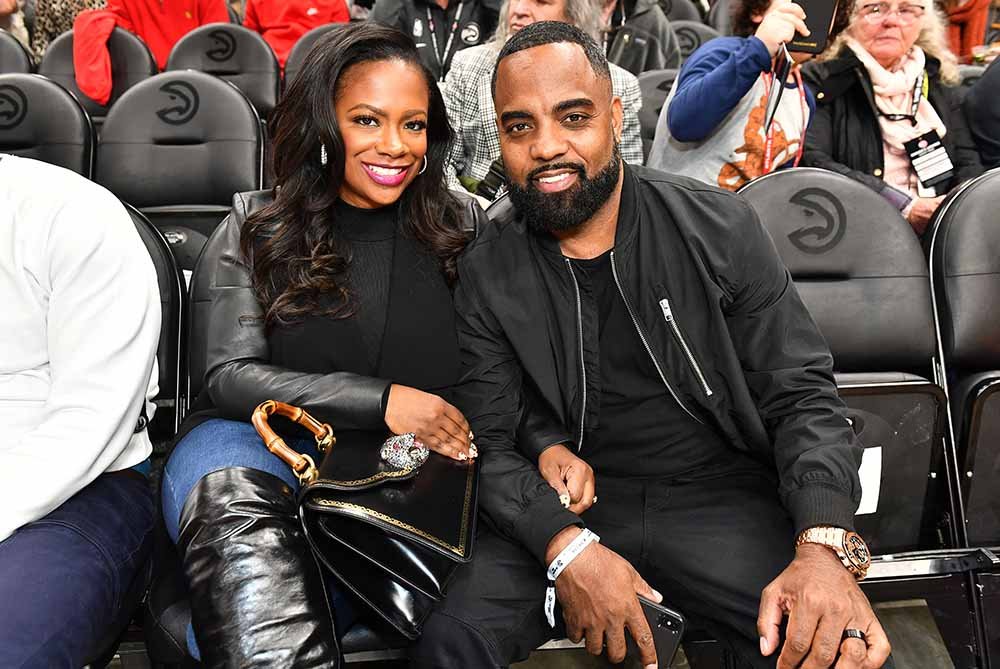 Kandi Burruss and Todd Tucker attend Indiana Pacers vs Atlanta Hawks game at State Farm Arena on January 04, 2020 in Atlanta, Georgia. I Image: Getty Images.
"Daddy Daycare @blazetucker edition! Da Da!" caption Tucker, who was very proud to be in charge of his baby that day. The lovely Blaze amused her and his dad's followers by giving that precious look and smile she has that is making everyone melt.
BABY STYLE
Though little Blaze is barely 7 months old, her mother, the former Xscape singer, Kandi Burruss, is already making her moves to make her baby a tiny fashion icon by getting her first-ever gig as a model.
The girl, who usually wears designer clothes, modeled for Raising Ace, a lifestyle brand for children created by Blaze's 4-year-old big brother, Ace, along with his parents. The charming baby photos on the family business' social media have gotten fans crazy.
THE FAMILY
Burruss was first known as one of the members of the vocal group, Xscape in 1992. In 2000 she was awarded a Grammy for contributing to the lyrics of the TLC hit song "No Scrubs". After becoming part of the cast of RHOA, she met producer Todd Tucker in 2011 and got married on April 4, 2014.
They share two children, a son named Ace Wells born on January 6, 2016, and their daughter Blaze who was born on November 22, 2019, via surrogate. The couple also has other children from previous relationships. Burruss' 17-year-old daughter, Riley, and Tucker's 24-year-old daughter, Kayla.
SURROGATE PREGNANCY
After dealing with several difficulties with her first two pregnancies plus delivery complications, Burruss and Tucker decided to have their second child together with the help of their surrogate, Shadina Blunt, and OB-GYN Dr. Jackie Walters.
Preparing for and welcoming Blaze, brought Burruss, Tucker, and Blunt closer and today they have a great relationship. During an interview for Oprah Magazine, she admitted that they were nervous at first, but later she confessed: "I have no regrets on the decision that we made. It actually turned out to be a great thing for us. I mean, we got a new friend too."
Though many celebrities have been talking on this issue to take away the stigma that surrounds births via surrogate, Burruss posted a YouTube video to explain how she had felt judged by people and members of her own family for not being able to carry her own child.
Please fill in your e-mail so we can share with you our top stories!