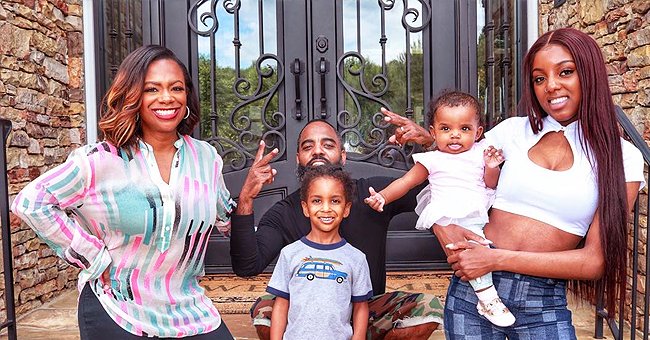 Instagram/todd167
Todd Tucker Hangs Out with His Seven-Month-Old Daughter Blaze in an Adorable New Video
"Real Housewives of Atlanta" star, Kandi Burruss's husband, Todd Tucker, shares an adorable video of himself playing with their infant daughter, Blaze Tucker.
Singer and reality television star Kandi Burruss's husband, Todd Tucker, is a doting father and he does not hesitate to show off his daddy moments with his kids.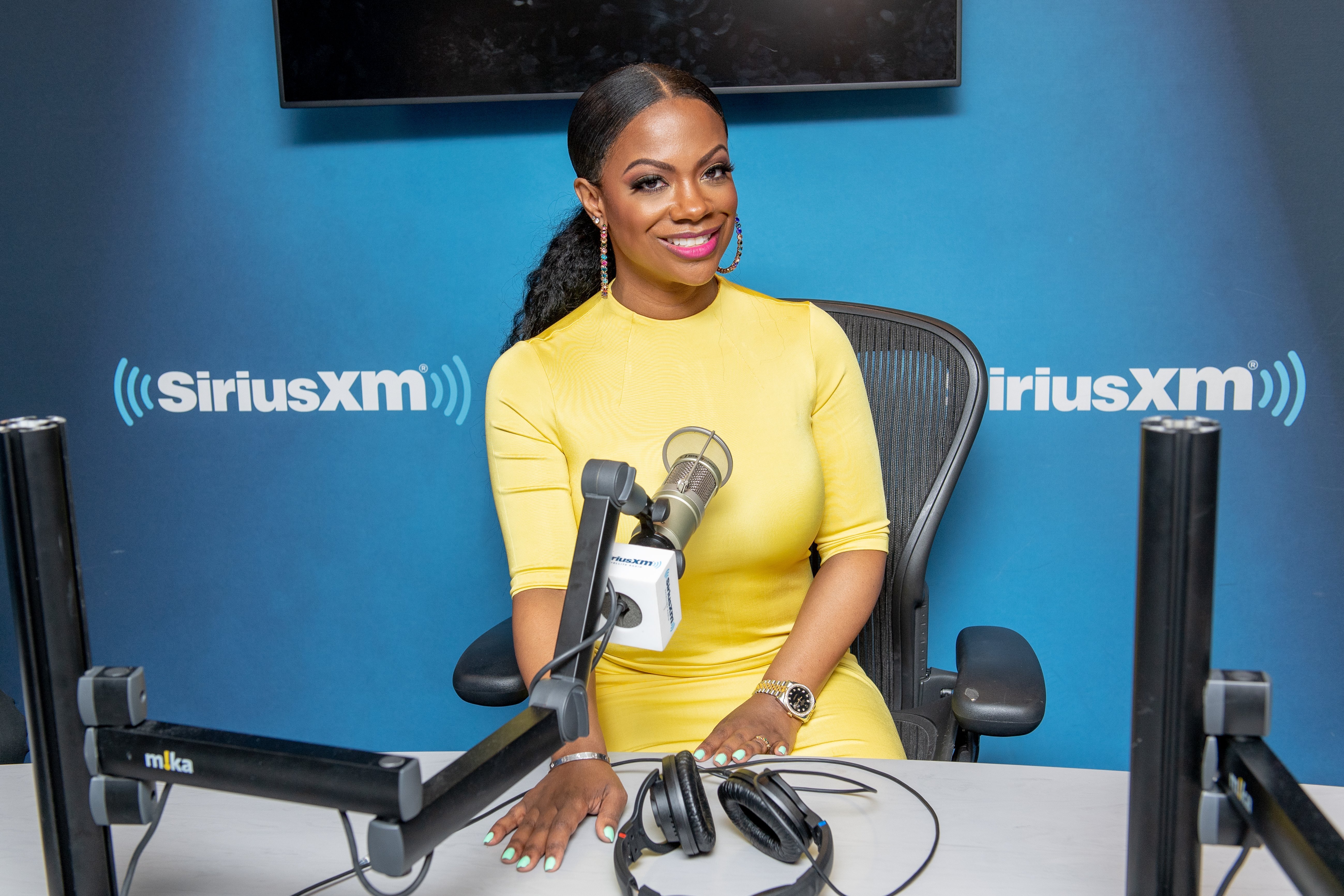 Kandi Burruss visits SiriusXM Studios on March 18, 2019 in New York City. | Photo: Getty Images
In a recent Instagram post, Tucker shared a sweet clip of his playtime with his seven-month-old daughter, Blaze. He wrote:
"Daddy Daycare @blazetucker edition! Da Da!"
The video featured a lovely-looking Blaze in a white baby bodysuit, looking up at her father while sitting in a fancy multi-colored baby walker fitting for a princess.
Behind the camera was a cheering Tucker who was repeatedly chanting "Da Da" to get his little one to say it after him. The seven-month-old didn't seem to care much for the pronunciation exercise and after a while, zoomed off in her cute walker.
Tucker's followers fell in love with the heartwarming father and daughter moment between the little tot and her father, praising Blaze for being so cute and praising Tucker for sharing the lovely video.
They have reportedly landed their fourth spin-off from RHOA.
Little Blaze was born in November 2019 to her parents, singer Burruss and Tucker, a former line producer on "Real Housewives of Atlanta," the Bravo reality series in which they now both star. The couple also shares a 4-year-old son, Ace.
Burruss and Tucker seem to be perfect, but apparently, a lot of tension has started to seep in. In an April episode of RHOA, the pair sat down with a relationship counselor to work out their issues and the building tension in their marriage. Tucker said:
"I think we've been so focused on success that we've become great business partners. We love each other to death, but we just haven't had time to be happy lately."
Burruss admitted that Tucker had a point and that there were times when they were so frustrated and stressed and end up throwing words at each other in heated arguments.
Burruss also brought up their differences when it came to parenting. The husband and wife each have a daughter from previous relationships. Burruss has 17-year-old Riley, while Tucker has 23-year-old Kaela.
The singer accused her husband of adopting parenting mechanisms on Kaela that were too harsh and unyielding. Yet, when she tried to step in for the 23-year-old, it usually results in another argument.
She noted that things had to be different with their younger kids Ace and Blaze and her husband would have to learn to compromise to make things work.
Fans might get to see more of the Burruss and Tucker relationship drama as they have reportedly landed their fourth spin-off from RHOA, after "The Kandi Factory," "Kandi's Wedding," and "Kandi's Ski Trip." Despite the drama, Burruss, Tucker, and their children seem to be in a happy place.
Please fill in your e-mail so we can share with you our top stories!