Meet Netflix's New CMO Bozoma Saint John – Inside Her Life as a Mom
Bozoma Saint John has established herself as a force when it comes to corporate marketing but aside from that, she is a loving mother to her daughter Lael.
Bozoma Saint John, also known as Boz, was recently announced as the new Chief Marketing Officer at Netflix.
While it is exciting to see her take on the role, her life as a mother is also an intriguing journey that speaks of sheer determination to overcome the worst situations.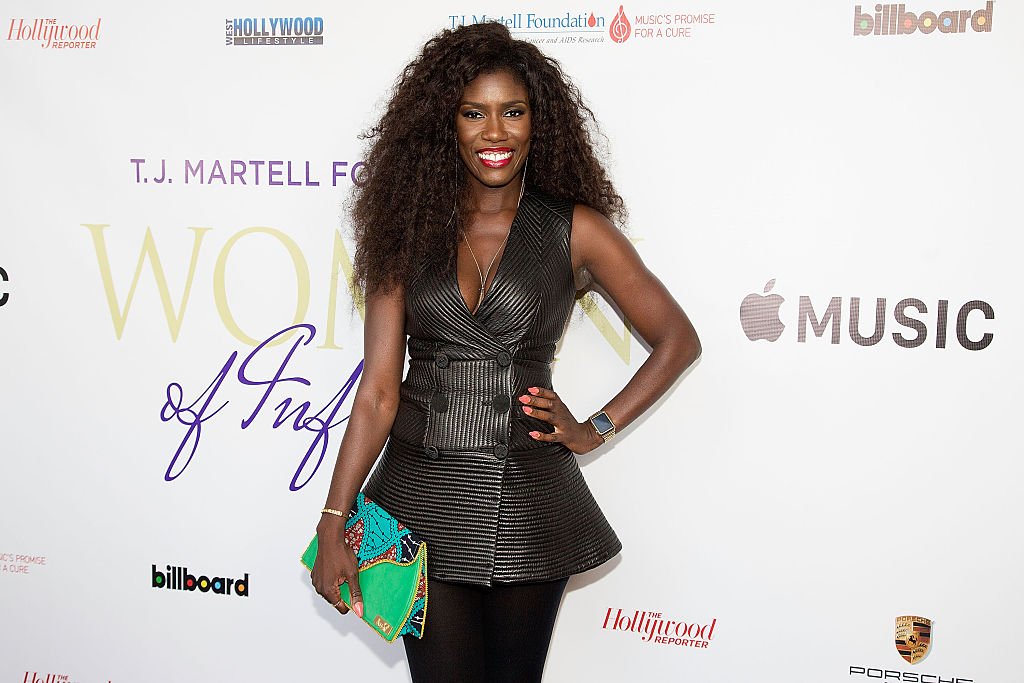 Bozoma's first stint at being a mother was when she got pregnant with her first child, Eve. Although she was initially scared of being a mom, an emotional shift during her pregnancy prepared her and calmed her into the new journey as a mom.
However, things did not go as planned. During her first pregnancy in 2008, it was discovered she had preeclampsia, which posed a serious threat to her life. At about 30 weeks, she had to deliver her daughter, but sadly, Eve died.
Still seething from the loss of her child, she and her husband decided to take their time and try to have another child. After a series of counseling sessions, they tried again, and this time she got pregnant with her second daughter, Lael.
The second pregnancy was a difficult one that required Boz to receive injections daily, and at five months, she had to be put on bed rest to further relieve her of the stress.
Although she was working at the time, she had a team of people who helped make the period easier. At 31.5 weeks into the pregnancy, Boz gave birth to her daughter, Lael.
 The loss of Peter was one of the scariest things in her life.
Lael had to stay at the Neonatal Intensive Care Unit for almost a month before she was allowed to go home with Boz and her husband. The couple was excited at the birth of Lael and they were gearing to be amazing parents until another tragedy struck.
By the time her daughter Lael was a year old, Boz was back to work and this time she had started working with Pepsi to start an in-house entertainment division.
The job started off as freelance but soon turned full time and at the throes of the moment, her husband, Peter Saint John was diagnosed with Burkitt Lymphoma.
This rare form of disease was aggressive and by December 2013, Peter died. The loss was tragic for Boz who now had to fill in the gap as both mother and father for their daughter Lael. Speaking of Peter, she said:
"Our hearts broke when you died, but it breaks into a million pieces again every time I think of the million ways you would've poured love into Lael..."
Boz once said that the loss of Peter was one of the scariest things in her life and now that she had faced it, she was keen on living out the dream for both of them while being an amazing mother to Lael.
Lael's name is of Hebrew origin, which translates to "Belonging to God" and Boz often calls her "my motivation. Everyday." Born on May 29, Lael is a source of constant joy to her mother in every way.
Boz is of Ghanian descent and was born in the United States, but at six months, her parents moved back to Ghana.
However, the family relocated back to the United States when Boz was 12 and spent her formative years in Colorado Springs.
For Bozoma Saint John, the ability to find a connection in any place has helped her in her journey as a marketer. With a bustling career ahead at Netflix and a beautiful daughter who she dotes on, Boz is definitely making the most of her time.