Keyshia Cole Shares Playful Snap with Adorable Son Tobias Who Looks like His Dad Niko Khale
R&B star Keyshia Cole and her little son, Tobias Khale, were a charming duo in a new post. Tobias looked like his daddy, Niko Khale's twinnie, in the candid shot.
Keyshia Cole and her toddler son, Tobias Khale, looked adorable as they shared a mom-son moment in a sweet photo. Cole shared the lovely selfie on her Instagram story as she made faces for the camera.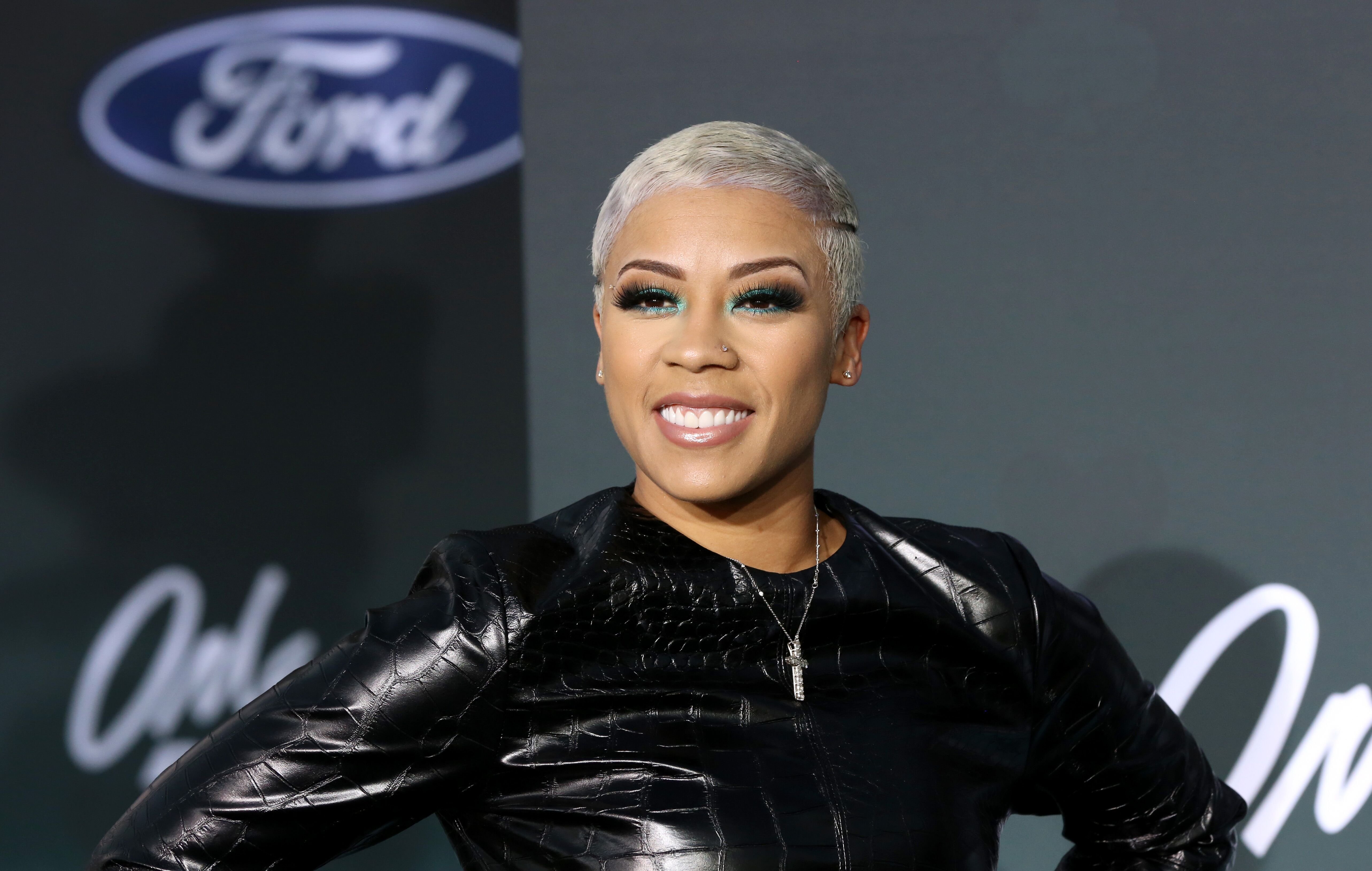 DAD'S TWINNIE 
The photo taken in the interior of her home had Tobias in an up-close view and in a white baby garb. While the toddler showed off his cuteness, he had a cue pacifier in his mouth.
Keyshia Cole sat behind her little son with a zebra skin headscarf tied to her hair. While her face was bare of any makeup, Cole arched her head to reveal a neck tattoo. She goofily dilated her pupils just before the selfie was taken.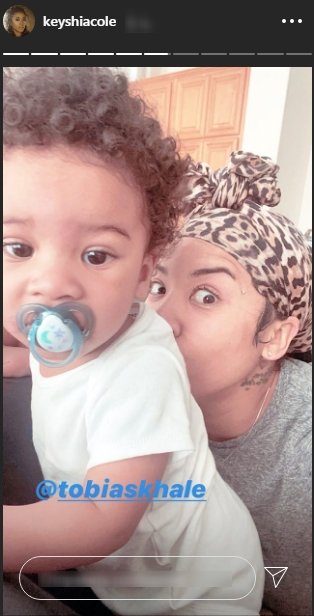 TOBIAS KHALE DEBUT 
Keyshia Cole was excited to introduce her son to fans as she took to Instagram, where she shared his first photos. Fans who were waiting to see the then-new born would agree it was worth the wait!
Tobias Khale looked enchanting as his first photoshoot showed him rocking a white knitted cap on his jet black hair.
Khale seemed like he was asleep, but the view was all together ethereal. His mom gushed uncontrollably in the caption while mentioning Tobias was a blessing.
COLE AND KHALE'S LOVE LIFE
Keyshia Cole and Niko Khale have a love story that seemed cut out of a musical. Cole once made it known that she met Khale through his music. At the time, Niko did a cover of Cole's "Let It Go." 
That caught her attention, and as she scrolled through more of his songs, she found herself attracted. Keyshia explained that she fell for Niko's lyrics and wondered if his actions matched his lyrics. She got in contact with Niko Khale, and that was the start of their love story.
UPDATES ON COLE'S FAMILY 
In January, Keyshia's family was in the news after she happily shared news about her mom, Francine Lons' decision to go to rehab. 
Fans would reckon that Cole and her mom had a strained relationship due to Frankie's drug addiction, and it was all documented on Cole's BET-aired show, "Keyshia Cole: The Way It Is."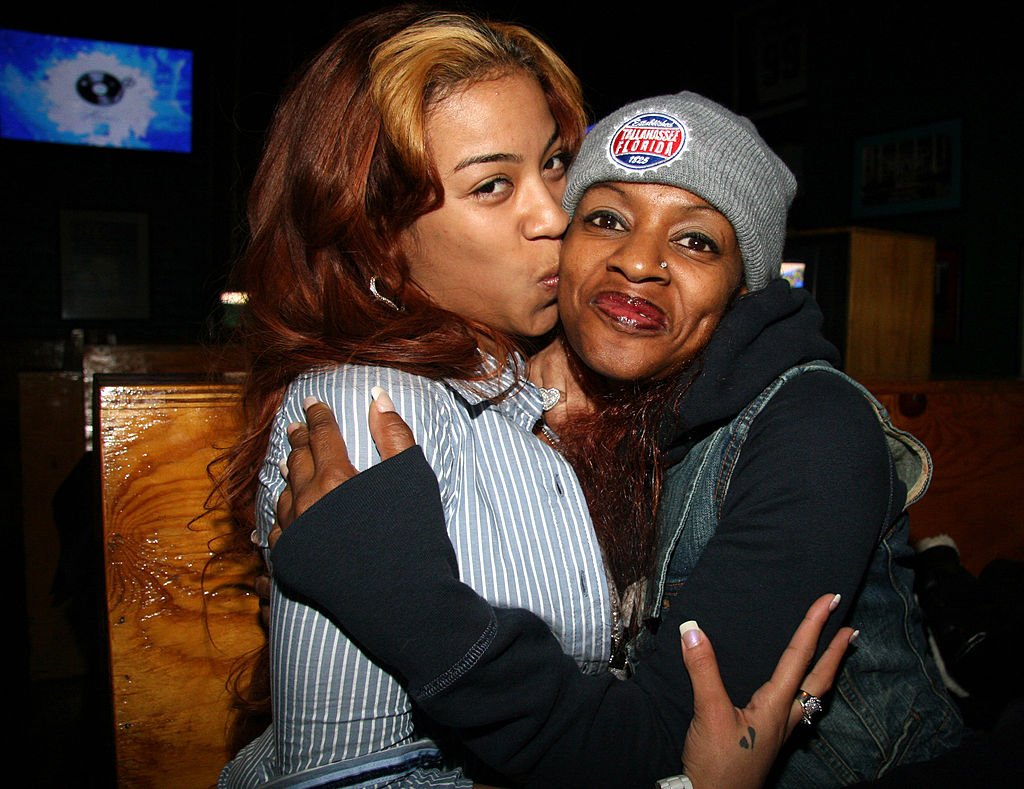 However, it seemed that the rift ebbed after Lons opted for sobriety as Keyshia stated, in a now-removed Instagram post, that she was optimistic.