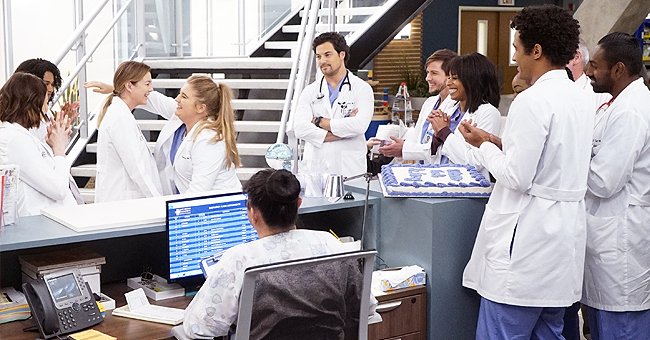 Getty images
5 Interesting Facts about ABC Hit TV Series 'Grey's Anatomy'
For ten years, "Grey's Anatomy" has captivated people with stories from Seattle Grace Hospital, but how much do you really know about your favorite medical drama?
"Grey's Anatomy" has been on the air since 2005 and we're all familiar with the doctors at Seattle Grace Hospital, and of course our storyteller Meredith Grey.
But did you know that one of the reasons Shonda Rhimes was inspired to create the show was because of her love of medical shows on the Discovery Channel? Here are five more facts about "Grey's Anatomy."
Dr Meredith Grey on Grey's Anatomy| Photo: Getty Images
A DOCTOR'S STORY INSPIRED HER
During an interview with Oprah, Rhimes revealed that she had been inspired to make the show after a doctor told her how hard it was to shave her legs at work. She added,
"At first that seemed like a silly detail. But then I thought about the fact that it was the only time and place this woman might have to shave her legs."
She also shared that the series almost had a completely different name, with the creator revealing that before settling on "Grey's Anatomy," she almost called it "Surgeons" and "Complications."
THE SHOW WAS ALMOST SET IN CHICAGO
Before settling on Seattle for the setting of the medical drama, Rhimes had thought about using Boston, Philadelphia, New York, or Chicago, which was her hometown.
Rhimes added that his scenes had been added digitally to the pilot.
However, worried that it would be too similar to "E.R," she decided on Seattle as it still had the big city feel where a large hospital like Seattle Grace, could exist.
SANDRA OH ALMOST HAD A DIFFERENT ROLE
Sandra Oh brought Dr. Yang to life but did you know she was supposed to audition for the role of Miranda Bailey? The actress revealed that she convinced Rhimes to let her audition for Christina. She said,
"At that time I was practicing asking for what i wanted in my life, which i still practice today. And I saw the part of Christina Yang and I wanted to do that part."
Thankfully she landed the iconic character, and we couldn't possibly imagine anyone else stepping into those shoes with the straight-talking doctor quickly becoming a fan favorite.
DR KAREV WAS NOT IN THE ORIGINAL PILOT
While he may have been one of the original interns, Dr. Karev played by Justin Chambers was not added to the show until after the pilot had been shot. He said,
Rhimes said that his scenes had been added digitally to the pilot, quickly becoming one of the integral characters on "Grey's Anatomy."
Miranda Bailey's character was almost called Deborah and was supposed to be completely different. Rhimes revealed that she was supposed to be "surly, quirky" and lacking people skills.
And lastly, while we are all familiar with Meredith's voiceovers, they were initially supposed to be visits from her mother Ellis Grey, who is suffering from Alzheimer's.
Please fill in your e-mail so we can share with you our top stories!