'Grey's Anatomy' Fans Get Riled up after Major Character Suffers Stroke in Recent Episode
"Grey's Anatomy" drops another plot twist in its latest episode that shocked the show's fans into an uproar as they found one character development in particular difficult to accept. 
The longest-running scripted primetime show on ABC did it again. In the latest episode of the medical drama titled "Love of my Life," a shocking character development hitches on to the devastating, captivating, and wild ride of the show over the last fifteen years.
The plot twist started unfolding towards the end of the episode, as Dr. Richard Webber (James Pickens Jr.) attended a medical conference to present his life-saving PATH pen to a packed audience.
Before taking the stage, Richard received a visit from an apologetic Catherine - which soon got revealed to be a hallucination.
The situation went south when Richard could muster nothing but gibberish when he took the stage, and distraught by his disorientation, Maggie called an ambulance to report her father's apparent stroke.
As the episode came to a close, Maggie had no answers for Richard, who turned to her during his confusion as he got wheeled away on a gurney.
Upset by the turn of events, fans of the medical drama voiced their opinions on social media. "Poor Richard.. not you man," one netizen wrote while another added, "@shondarhimes, better not play with us. Protect #RichardWebber at all costs."
Demanding that Richard receive a suitable exit if it is his time to leave, a Twitter user angrily chimed in:
"#GreysAnatomy don't you dare make Richard go out like this."
The plot twist completely overshadowed Maggie finding love with an old friend named Winston while also in Los Angeles for the conference. 
Maggie and Winston's crossing paths led to a steamy hookup, which opened them up for a revealing heart-to-heart.
Both suffered the loss of their mothers, and after talking about the things they've missed out on in life, Winston declared that he had fallen in love with Maggie during the night they spent together.
Sure about his feelings for Maggie, he left her to think about their future together - and him either moving to Seattle, or Maggie moving to Boston to start their lives together.
Following Dr. Alex Karev's (Justin Chambers) emotional exit from the show earlier this season, James Pickens Jr. is one of only three remaining characters, the other being Meredith Grey (Ellen Pompeo) and Miranda Bailey (Chandra Wilson), who have been with the medical drama since the very beginning.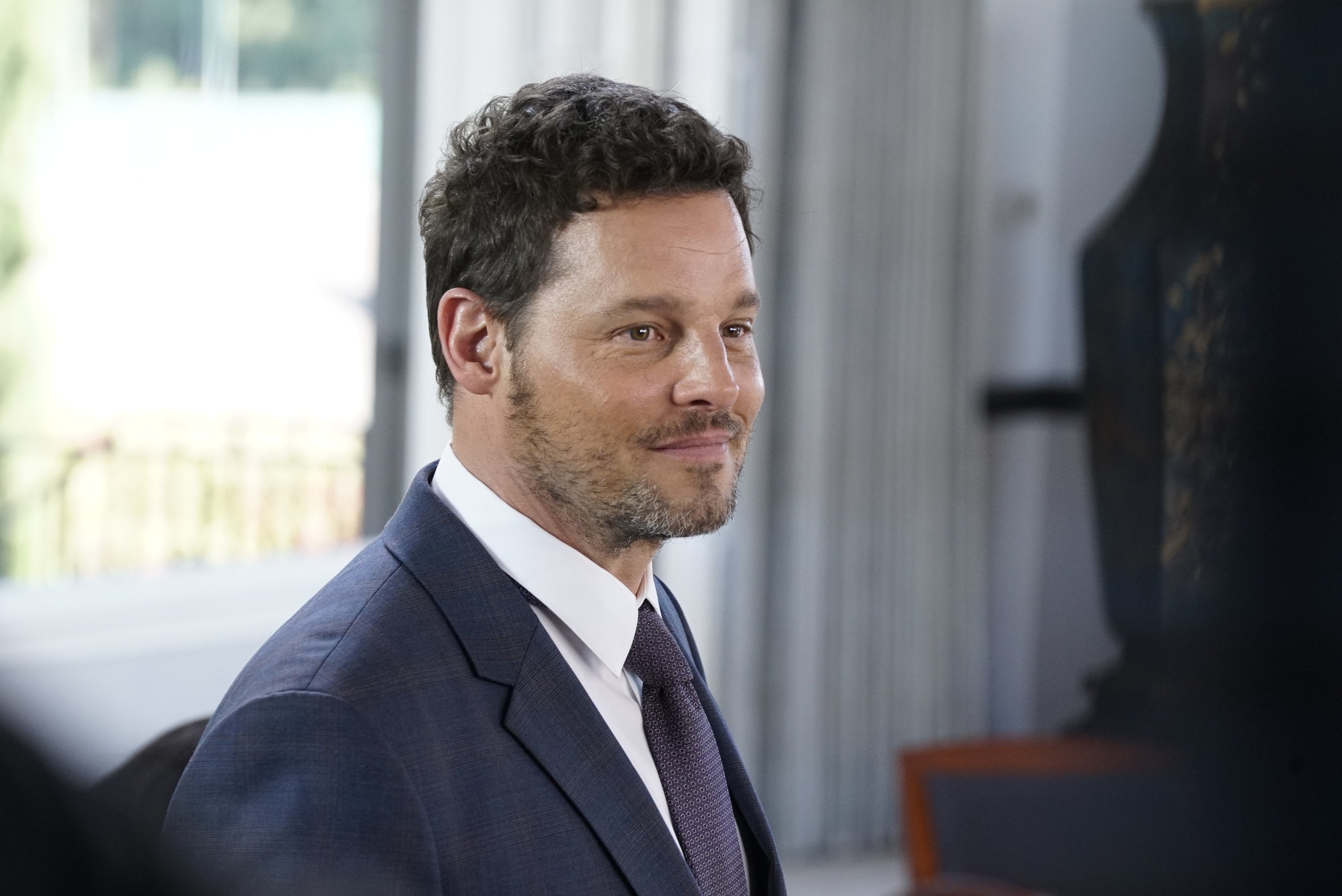 After Justin Chambers' cryptic exit, it came out that he had left his life in Seattle to be with his ex-wife Izzy and their two children. 
The emotional exit had ABC post a tribute to Alex and his years as an original cast member of the show. The network compiled a video clip of his time on the show - from when he started as an intern all the way through his development into the head of the pediatrics.