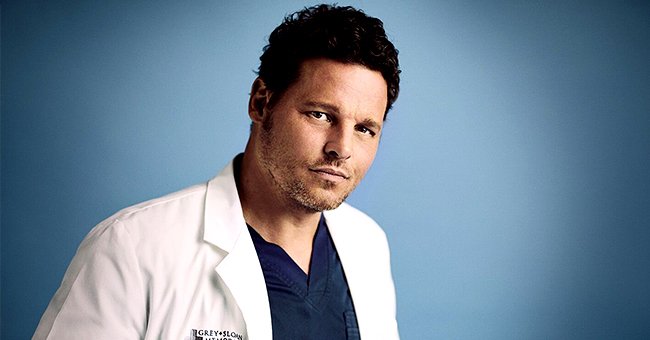 Getty Images.
'Grey's Anatomy' Bids Farewell to Justin Chambers' Character Alex Karev as He Leaves Seattle to Be with His Children
The truth behind Alex Karev leaving "Grey's Anatomy" finally revealed itself while ABC also paid Justin Chambers' character a touching farewell after sixteen seasons on the popular medical drama.
On Thursday, ABC posted a touching video of Alex Karev's time on "Grey's Anatomy," who appeared on the show from its very first episode.
ALEX'S ABC FAREWELL
In the two-and-a-half-minute clip, viewers saw Alex start as a cocky young intern and develop into one of the show's most beloved characters.
The episode that aired, later on, explained Alex's departure with a shocking twist as his wife Jo, Meredith Grey, Richard Webber, and Miranda Bailey each get a letter from him.
The following will be a spoiler for anyone who would prefer to see the episode first. For those who already saw, would know that Alex explained the reason for leaving in those letters.
THE REASON ALEX LEFT
In the letter he wrote for Meredith (Ellen Pompeo), Alex explained that when she got into trouble with the insurance fraud trial, he contacted his ex-wife Izzie to get her letter of support but also to "hear her voice."
As it turns out, Izzie (Katherine Heigl)has two children - Alex's children. So he decided to leave Seattle to be with her and their children in Kansas.
When Izzie battled cancer before she and Alex broke up, they had embryos frozen because they didn't know if she would be able to have children after treatment. So she used those embryos to get pregnant.
HIS LETTER TO JO
Alex told Jo (Camilla Luddington) in the letter that leaving like without a face-to-face explanation is "officially the worst thing" he's ever done and said that she deserved "so much better."
While Alex said that he loved her, he explained that he is also in love with Izzy and their 5-year-old twins and apologized for leaving her like that.
Telling Jo that she deserves all the good things in life, he added having left her his share in Grey Sloan Memorial hospital along with signed divorce papers.
JUSTIN CHAMBERS ON LEAVING THE SHOW
Fans of the medical drama last saw Alex on the show in November when he appeared on the 350th episode. According to Justin, it wasn't easy putting this chapter of his life behind him, as he said in a statement:
"There's no good time to say goodbye to a show and character that's defined so much of my life for the past 15 years."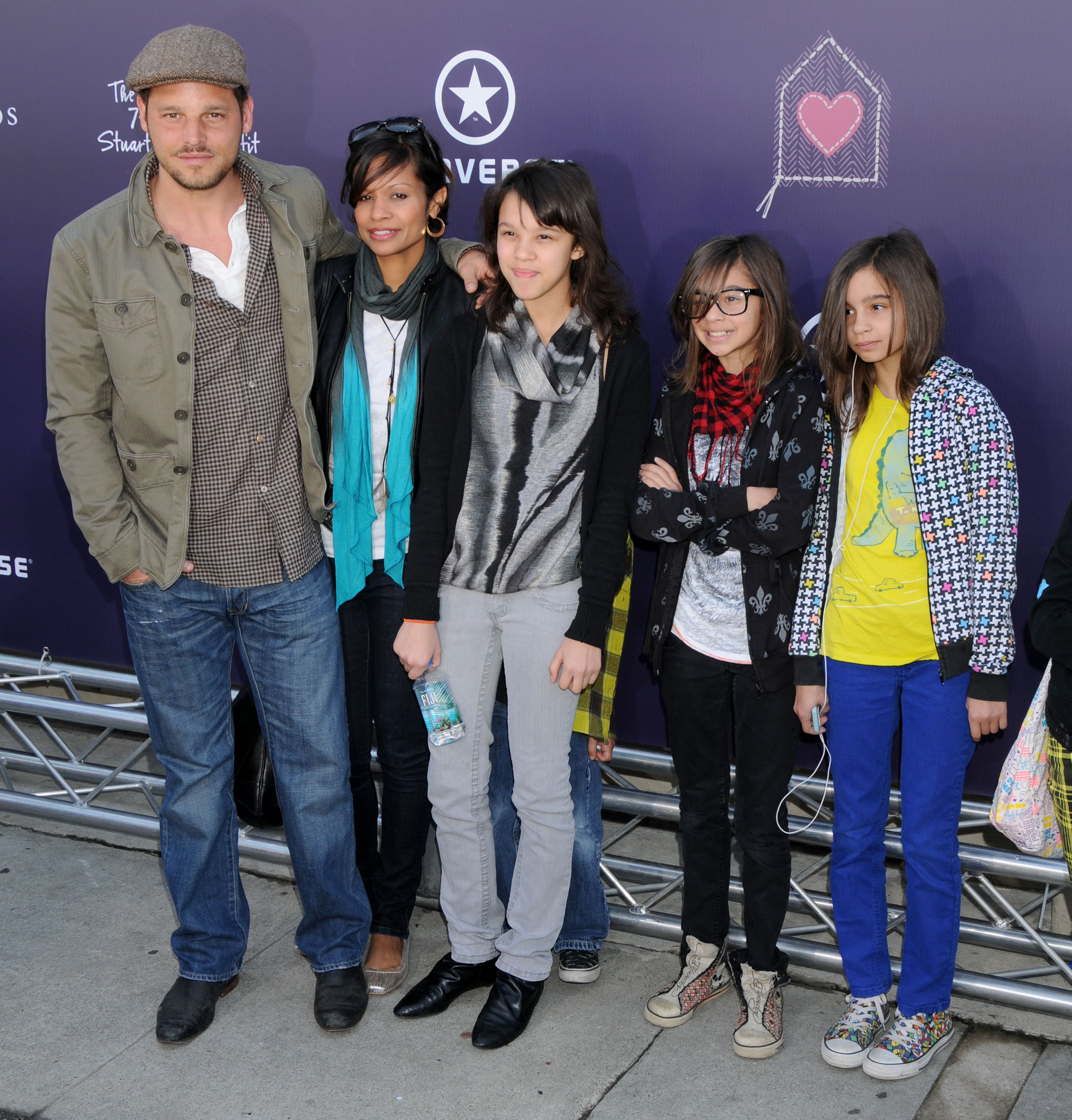 Justin Chambers, wife Keisha Chambers, and their children attend the Stuart House Benefit held at the John Varvatos Boutique on March 8, 2009. | Source: Getty Images.
However, Justin also looks forward to tackling new projects and diversifying his acting while feeling "blessed" having turned 50 with years of great memories from the show, and with a "remarkable" wife and five children.
Justin Chambers and his real-life wife, Keisha met decades ago before his time on "Grey's Anatomy" when he modeled for Calvin Klein and Keisha worked as a consultant for a modeling firm.
The pair felt an instant connection from the first time they met and eventually tied the knot in 1993 before starting their family.
Please fill in your e-mail so we can share with you our top stories!