Elena Gant Is a Doting Mom of Adorable Twins — Meet the 'Little Women: LA' Star's Family
Reality TV Star Elena Gant is one of the most glammed up little people on television, and she has a strong following. Elena is also a proud mother of twin sons Kairo and Xavier with her husband, Preston Gant. Here is all you need to know about Elena.
Elena Gant certainly stands out amongst the rest of the little persons on "Little Women: LA," and it all comes down to how well she carries herself and goes about all her activities.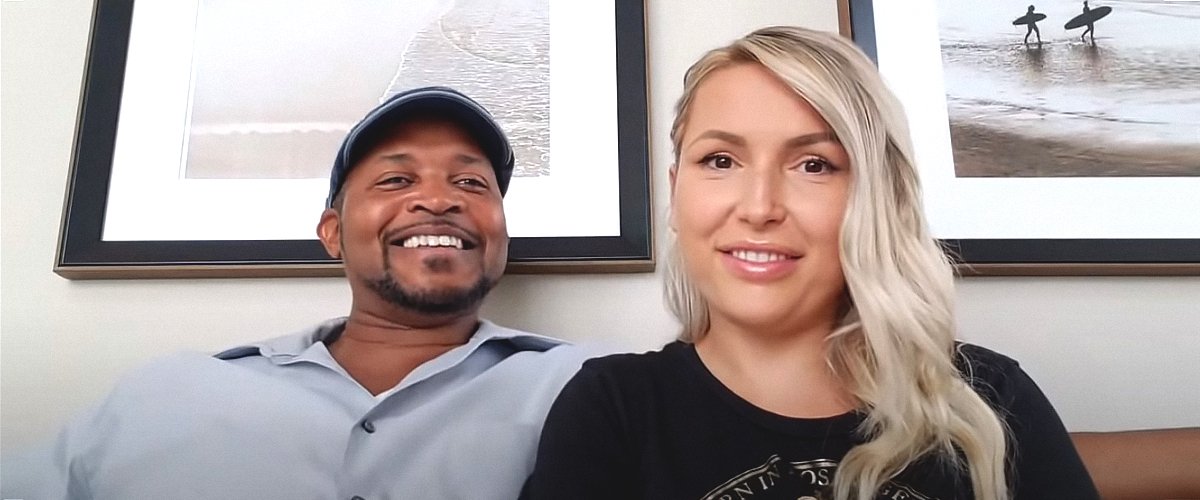 The businesswoman has a unique fashion sense and does not have little people's typical physical attributes, like a large head and a large bottom. She is also quite tall for a little person and is even regarded as the "Shaq" of little people.
Elena touched on the drama going on between so many of the co-stars and added that the show was going to be including some new cast members.
More importantly, Elena is a driven personality and does not let her physical limitations prevent her from reaching her goals. Apart from her reality show and side hustle, Elena is a proud mother of twin sons.
ELENA GANT'S MARRIAGE TO PRESTON GANT
Elena Gant was born in Russia, and a few years ago, she came to the United States for the first time to attend a little people's conference. 
The Russian-born actress who is adept at doing celebrity impersonations, immediately fell in love with America due to the lifestyle and opportunities available for little people, unlike her native Russia. 
Luckily for her, she met her husband, Preston Gant sometime in 2011, and the pair dated for nearly six months before deciding to exchange marital vows. 
Not much is known about Elena's nuptials, except it raised a lot of doubts about its authenticity, with many alleging that the marriage came out of the need for a green card. 
Elena Gant's husband, Preston, is not a little person, and at over 6 feet, he stands almost twice the height of his wife. He is an actor who is best known for his work in "Bloodsucka Jones vs. The Creeping Death."
On August 18, 2015, the couple proved naysayers wrong when they renewed their vows in a seaside ceremony at The Grand Hyatt, Kauai. The ceremony was the main focus of the season 3 finale of Lifetime's reality TV series "Little Women: LA."
This time, unlike their first wedding, the lovebirds had their family members in attendance as they renewed their vows. Elena's family even flew in from Russia, which made her so happy. While speaking on the special day, she said:
"What a dream come true to marry the love of my life not once, but twice. And the day was made even more beautiful with the help of my family..."
ELENA GANT WELCOMES HER BABIES
In 2016, Elena, 32, told Us Weekly that she and her husband were expecting twins. The makeup artist further revealed that she was due for delivery in June that year, adding that after her ultrasound, she was initially taken aback by the news that she would be having fraternal twins. 
Elena cast her initial concerns aside and began to look for helpful tips online about how best a little person can handle multiple pregnancies.
The Russian beauty also sought advice from her co-star Terra Jole, who had just welcomed her daughter, Penelope, with her husband, Joe Gnoffo.
More importantly, Elena claimed she had the support of her husband throughout the pregnancy. She claimed he did everything for her, just to make sure she was comfortable. 
In April 2016, the couple revealed the gender of their babies using a silly blue string. Their co-stars surrounded the couple as they threw a gender reveal party that was aired on the show. 
Elena and Preston Gant welcomed their twin boys, Kairo and Xavier, in June, but the couple's fans did not get to catch a glimpse of the bundles of joy until July when the couple released their first family photo.
Speaking on the joys of being a mom, the proud mother told PEOPLE:
"As a first-time mom, as a little person, I'm so lucky to now hold two beautiful, healthy baby boys. It was love at first sight, and my husband and I are so blessed with our twins."
ELENA GANT'S MOTHERHOOD EXPERIENCE 
Elena warmed her way into the hearts of many with her openness, and she extended this into her pregnancy journey. Elena Gant's pregnancy journey was well-documented on her social media pages as she let fans into the unique challenges little people face in making babies.
In women who have dwarfism, pregnancy often poses grave challenges, and the babies are always delivered through C-section due to the shape of the mother's pelvis.
Elena revealed her pregnancy was relatively easy for the most part until she found out she had preeclampsia. The complication meant that Elena Gant's babies had to be delivered six weeks ahead of schedule. 
Following the premature births, Xavier spent seven days in NICU, while Kairo spent three more days. While describing the experience, Elena said:
"The hardest part was that Xavier got to go home with us first, but Kairo was still in the NICU. It was a stressful few days. I just wanted my babies home."
The mother of two had been very vocal about her concerns as a first-time mom, but she claims she has been able to figure things out as they come. 
ELENA GANT ON "LITTLE WOMEN: LA"
Over the last few years, fans of the show have watched Elena blossom into a strong woman who is currently adjusting to the reality of raising two boys at the same time.
Elena Gant's kids are growing up fast. Now that the TV personality is finally coming to terms with motherhood and managing her expanded family, she is getting some much-deserved spare time to catch up with friends and tend to her personal needs. 
Back in 2019, while speaking on season 8 of the Lifetime reality TV series, Elena touched on the drama going on between so many of the co-stars. She added that the show would include some new cast members, which would surely change the dynamics going into the eighth season.
Elena is widely regarded as the most fashion-savvy cast member, and in 2019, she launched her eye shadow line, which she hopes would eventually evolve into a successful makeup line. 
Despite her business and television commitments, Elena puts her family first, and she counts herself as blessed for how much she has been able to achieve since she got on the show.