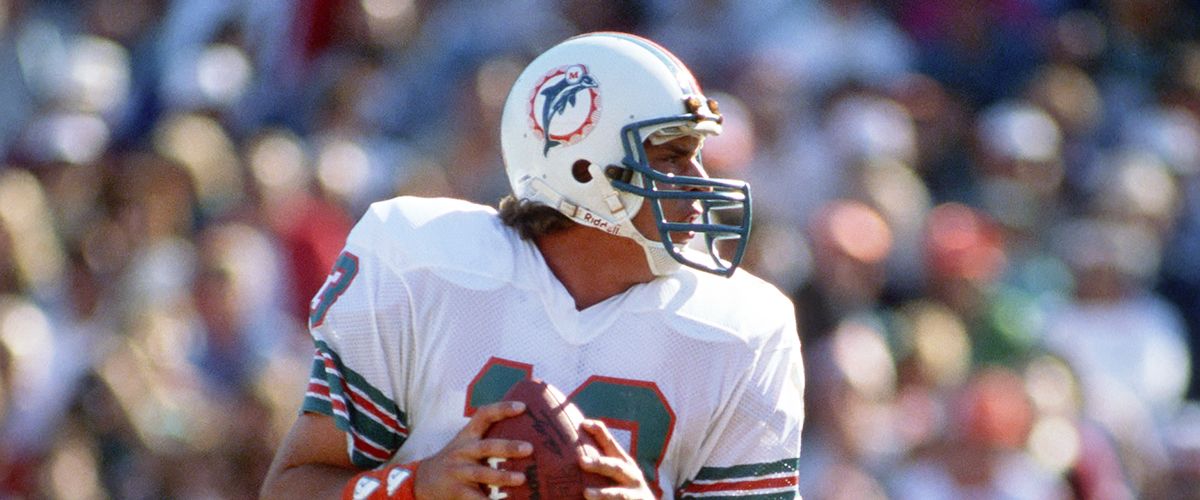 Getty Images
Dan Marino Has an Autistic Son Who Was Arrested in 2014 — inside His Fatherhood
Dan Marino is a former NFL superstar and father to an autistic son, who inspired him to establish his own foundation.
Like any father, Dan Marino was full of excitement after welcoming his son, Michael, into their family. However, he and his wife, Claire, noticed that Michael was having trouble communicating.
At one and a half years old, Michael still couldn't say simple words, nor did he cry when placed in his crib. The couple then had him tested at Jackson Memorial Hospital, only to find out that he had autism.
Dan Marino #13 of the Miami Dolphins looks to pass during the 1984 season AFC Championship game against the Pittsburgh Steelers at the Orange Bowl on January 6, 1985 in Miami, Florida. | Source: Getty Images
TREATING MICHAEL
After finding out about Michael's condition, the couple was shocked. "You don't know what to expect in the future, so it's overwhelming," Claire said. "We're going to do whatever we can," Dan added.
Despite being diagnosed with autism, Michael seemed like a normal child. Debbie Strock, the couple's close friend and wife of former athlete Don Strock said:
"To look at him, you would never know anything was wrong with him. When we visit, Michael runs up to Don and throws his arm around him, which is very unusual for autistic children."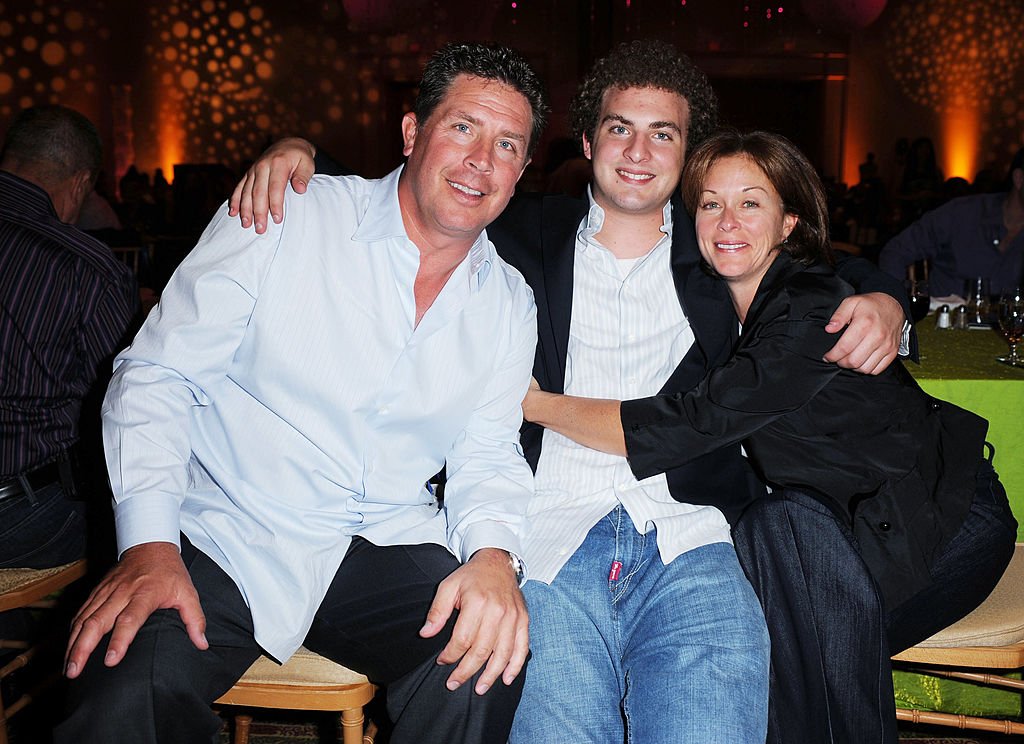 Former Miami Dolphin quaterback Dan Marino poses with his son Michael and wife Claire at the 8th Annual Bubbles and Bows Gala benefitting Here's Help at Westin Diplomat on October 17, 2008 in Hallandale, Florida. | Source: Getty Images
The Marinos wanted the best for their autistic son, which is why they went from state to state, visiting different speech and occupational therapists until frustration kicked in.
He also had a few film and television appearances in "The Simpsons," "Ace Ventura," "Bad Boys II," and "Little Nicky."
Finally, they sought help from Roberto Tuchman, an autism expert at the Miami Children's Hospital. They gathered a team of professionals to build a facility in Broward that caters to autistic children.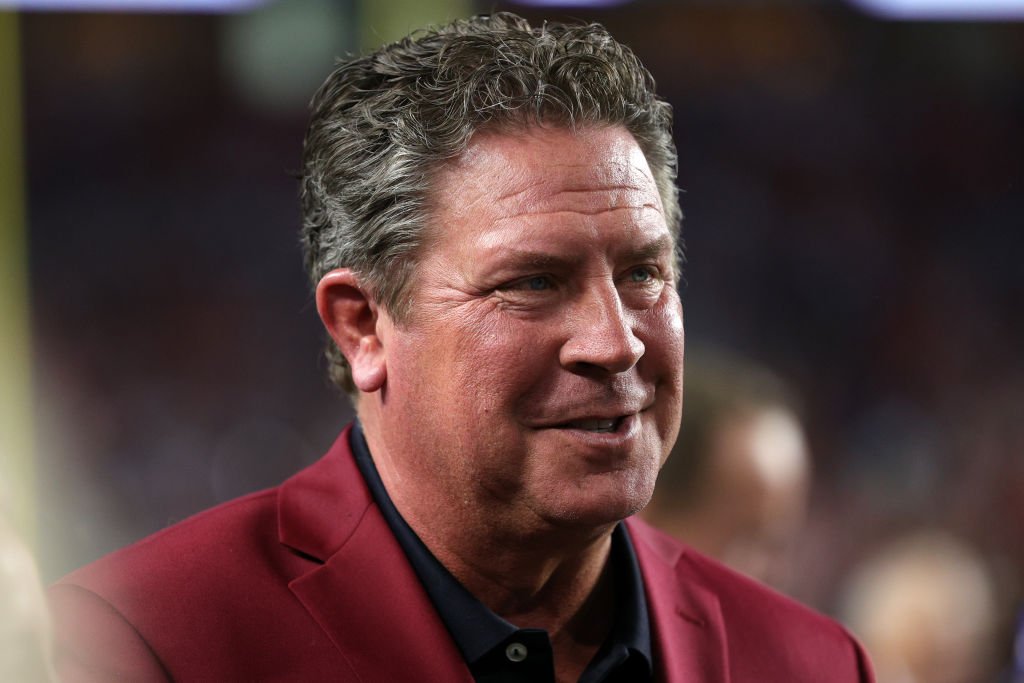 Dan Marino of the NFL 100 All-Time Team is honored on the field prior to Super Bowl LIV between the San Francisco 49ers and the Kansas City Chiefs at Hard Rock Stadium on February 02, 2020 in Miami, Florida. | Source: Getty Images
GROWING UP NORMAL
Because of the love and care his parents provided him with, Michael grew up to be a normal man who could communicate properly.
The athlete's son recalled the difficulty of having autism as a child. "It was kind of like I was frustrated," he shared. "Like I really wanted to say something, like 'cup,' so I could get a drink, but I couldn't say it."
Michael chose a career in music and became a DJ as well as worked in his father's foundation. In 2014, at the age of 26, he proposed to Maria Huete by the Eiffel Tower in Paris. CEO of Dan Marino Foundation, Mary Partin, confirmed the news and said:
"They have no wedding date yet. They just got engaged in Paris."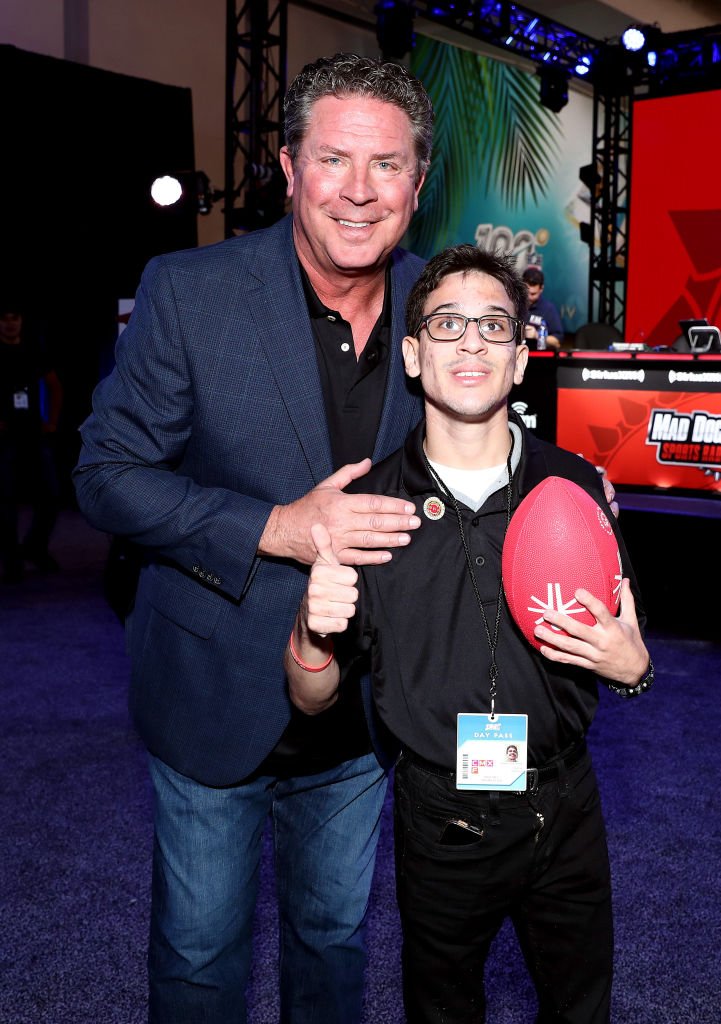 Dan Marino and guest attend day one with SiriusXM at Super Bowl LIV on January 29, 2020 in Miami, Florida. | Source: Getty Images
She also revealed that the couple met in 2011, during a party Michael played in, before a Dolphins game. Huete was, at that time, married to another DJ, Norman Villanueva.
In 2018, Michael had a run-in with the law and was arrested for a DUI. According to a breath test, his blood alcohol content measured a .208, passing the legal limit .08.
Despite having troubles as a child, Michael was able to grow up normally and now advocates for autism with his parents.
THE DAN MARINO FOUNDATION
Because of Michael's diagnosis as a child, the former Dolphins quarterback created the Dan Marino Foundation.
The non-profit organization spent decades helping individuals with autism, improving their potential to grow up normal and independent.
The foundation has since raised over $80 million to aid their initiatives, such as the Nicklaus Children's Hospital Dan Marino Outpatient Center, the Marino Adapted Aquatics, the Marino Autism Research Institute, and Marino Campus post-secondary schools.
Michael has also stepped in to work for the foundation his father built. "I am excited about really trying to be what my dad is now for the Foundation in the future," he said. "I guess he has very big shoes to fill."
Dan was one of the greatest NFL players of his time and became an analyst in "The NFL Today" and "Inside NFL" afterward.
He also had a few film and television appearances in "The Simpsons," "Ace Ventura," "Bad Boys II," and "Little Nicky."
In 2013, Marino had a child with a former CBS Sports employee, Donna Savattere, who is reportedly being raised by the mother with her husband.
Please fill in your e-mail so we can share with you our top stories!