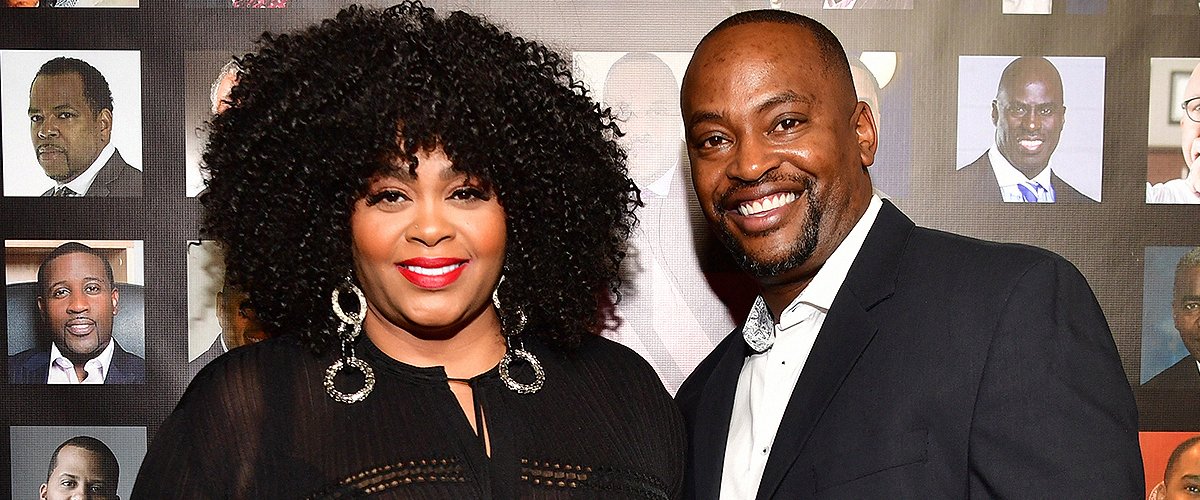 Getty Images
Jill Scott Was Married Twice — a Look Back at the Singer's Relationship History

Jill Scott has taken a chance of love more than once, and the mistakes she has made her wary and wise -- but always hopeful.
Three years after her divorce from second husband Mike Dobson, singer/ songwriter Jill Scott opened up about her relationships and the mistakes that led to heartbreak
But even though she had her heart broken, and her illusions shattered, the singer refuses to give up on love, although she confesses she is now a lot more cautious.
To her fans' surprise, Scott suddenly married a man she described as "a long-time boyfriend," Mike Dobson, an unemployed writer.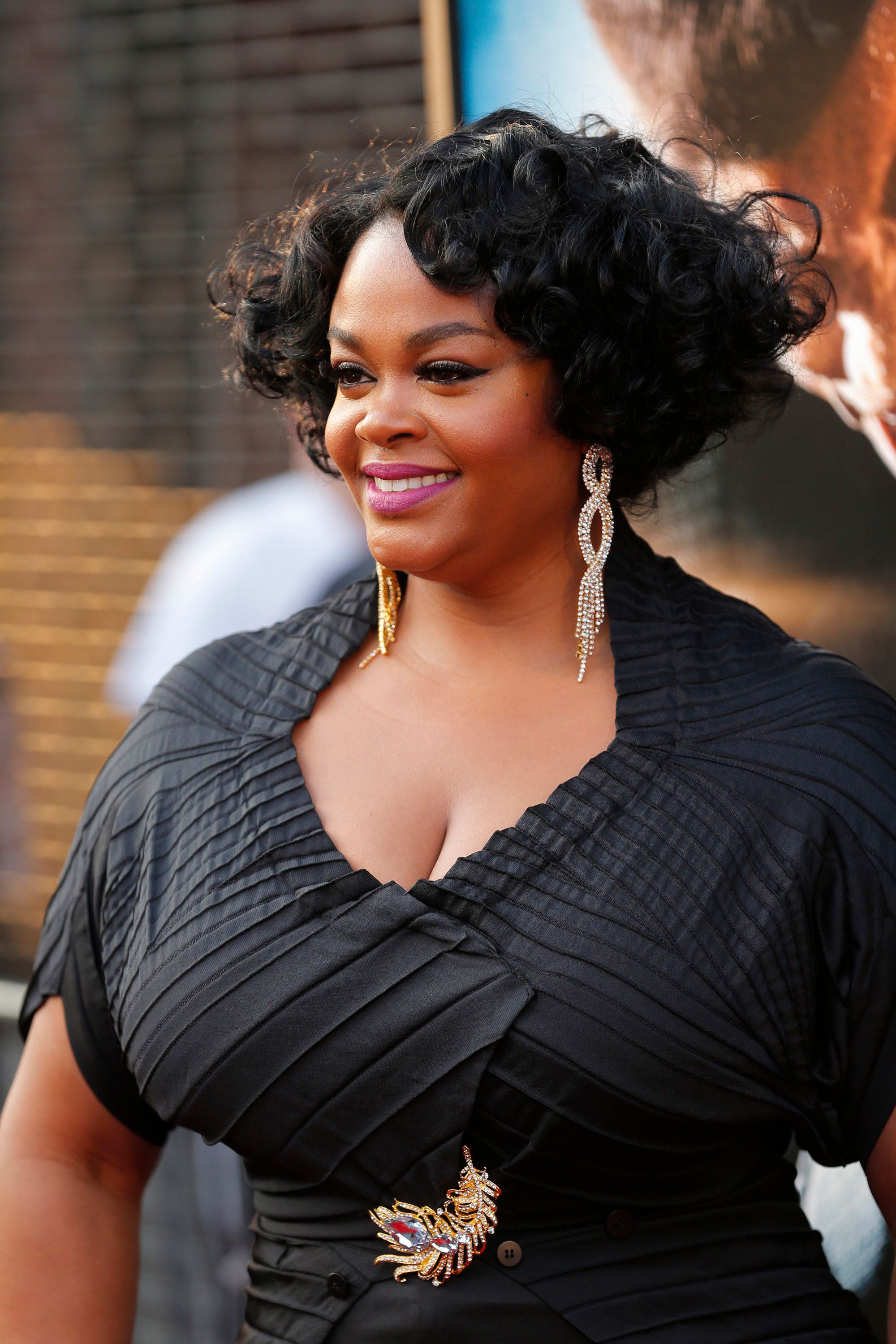 Jill Scott at the premiere of "Get On Up" in 2014 in New York | Source: Getty Images
JILL SCOTT IN LOVE
At 48, singer/ songwriter Scott has been around the merry-go-round a few times. Love never comes easy, and like so many of us, Scott has fallen in and out of love.
Scott had her heart broken, got up, dusted herself off, and did it all, all over again. After 3 failed long-term relationships -- two of them culminating in marriages -- Scott still believes in love, but on her own terms.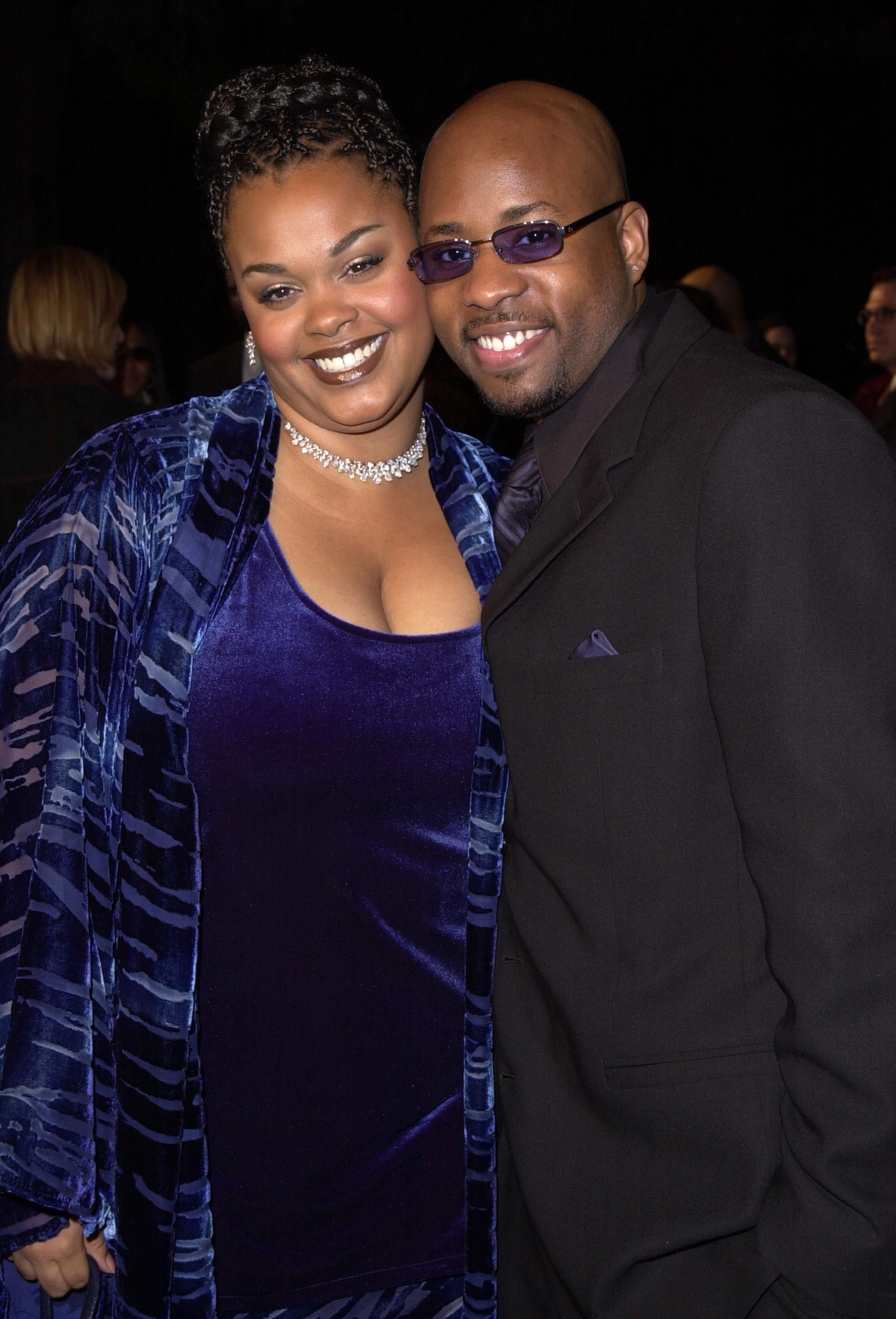 Jill Scott & husband Lyzel Williams at the 32nd Annual NAACP Image Awards in 2001 | Source: Getty Images
FIRST LOVE AND FIRST MARRIAGE
At 29, Scott married graphic artist Lyzel Williams in a romantic 2001 wedding ceremony in Hawaii. Scott and Williams had been dating for seven years. Scott had met Williams at a poetry reading, and said of him:
"He's a man, not a boy trying to be a man. He's steadfast and strong. Every day in his walk, he carries a love and respect for his woman."
It was Williams that inspired Scott to write the love song, "He Loves Me Lyzel in E Flat," in which she describes their love. She wrote:
"You're different and special in every way imaginable/ You love me from my hair follicles to my toenails."
THE END OF THE DREAM
But the idyll came to an end after seven years of marriage. Scott's first hint that something was wrong was when Williams stopped eating the food she cooked. She revealed:
"He was (expletive) for other reasons, but the best way to show me was by leaving what I'd made for him uneaten (...) It was a smack in the face."
IN LOVE AGAIN
The end of the marriage signaled the beginning of a new era in Scott's life. In 2008 the singer announced that she was engaged to her drummer, Li'l John Roberts. The relationship brought Scott a precious gift: motherhood.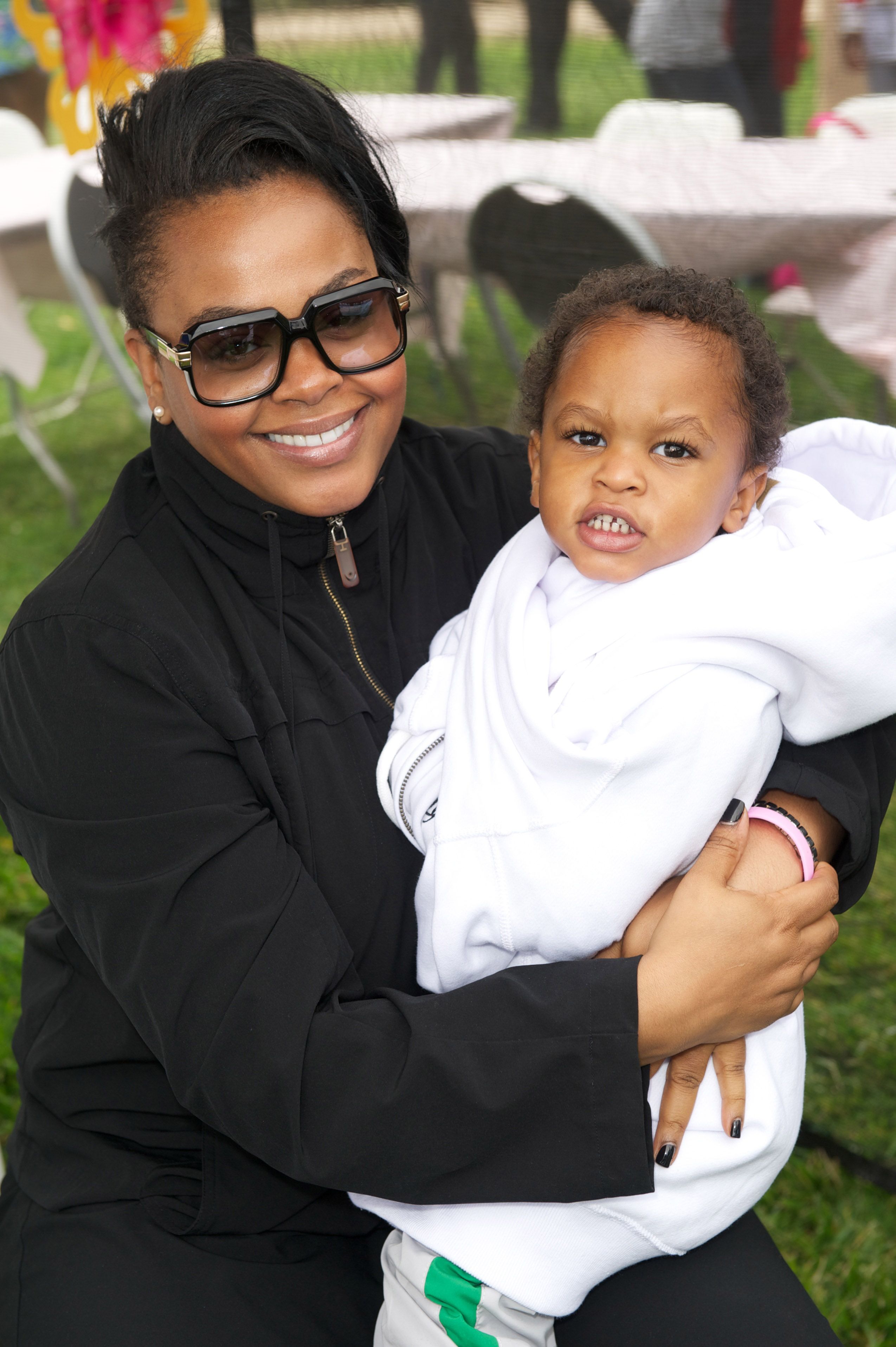 Jill Scott and her son Jett Hamilton Roberts at the 6th Annual Brittiana "Smile For Life" Run/Walk" in 2011 in Los Angeles, California | Source: Getty Images
WELCOMING SON JETT
The coupled welcomed their son, Jett Hamilton Roberts, on April 20, 2009, but just two months later Scott made another announcement. The engagement was off, and she and Roberts had split up. Scott said in an interview with Steve Harvey:
"I'm not a single mother. Everyone joins in to help me raise Jett. These are people that I love and I trust. 'Single' to me implies that there is nobody else to help you."
SINGLE MOM
For the next 7 years, Scott concentrated on her career and raising her son Jett. Then to her fans' surprise, Scott suddenly married a man she described as "a long-time boyfriend," Mike Dobson, an unemployed writer.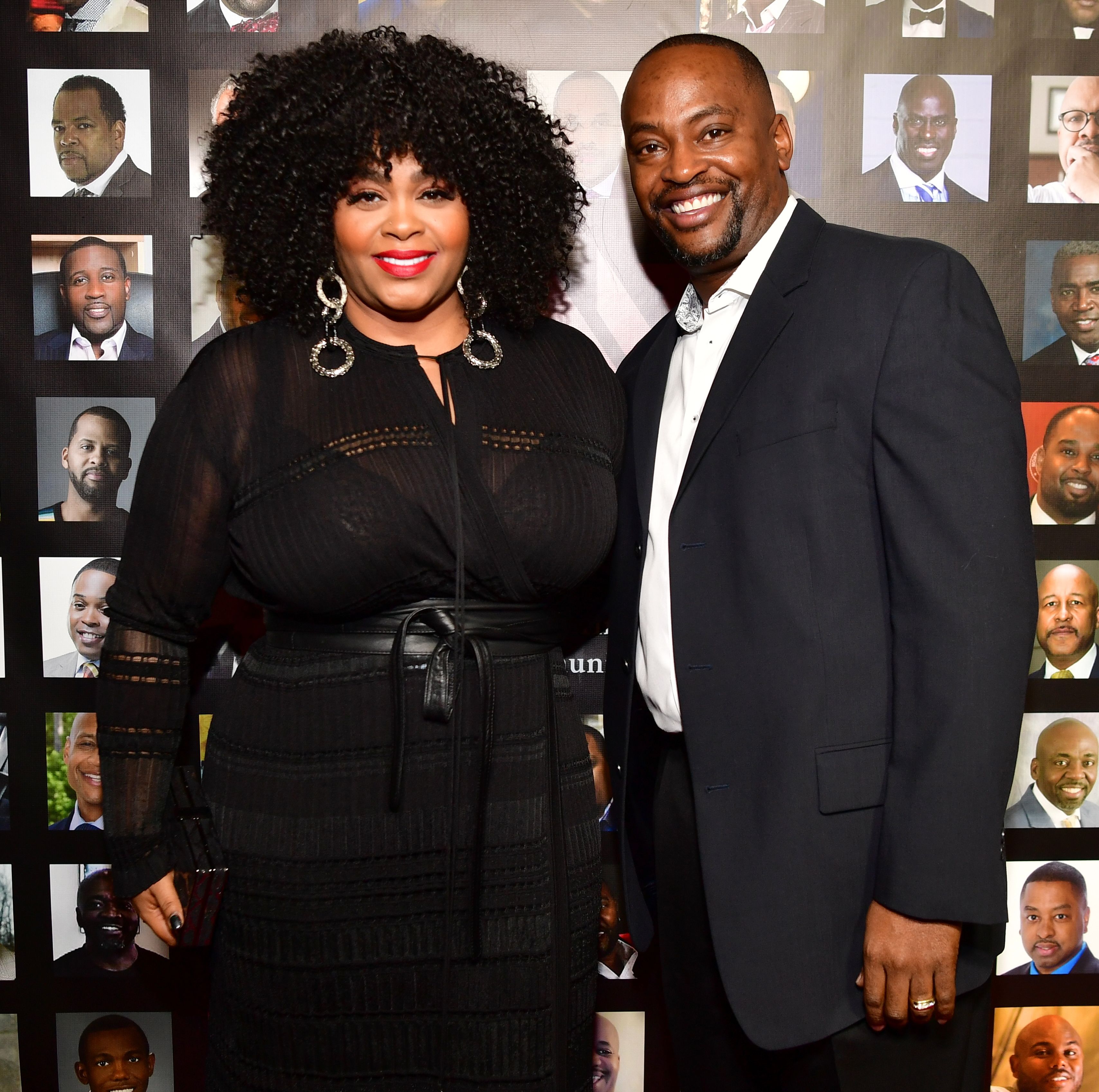 Jill Scott and Mike Dobson at the "The Made Man Awards 2017" in Atlanta, Georgia | Source: Getty Images
BRIEF MARRIAGE, QUICKIE DIVORCE
Their 2016 wedding was followed 15 months later by a divorce. Scott revealed to the court that she no longer felt safe in her marriage. Dobson claimed to be blindsided by her filing for a divorce, and bitterly said of Scott:
"She likes to emasculate men – that's her problem. I told her, she's from Philly, but I'm from New York (...) I can fight dirty."
FIGHTING THE PRENUP
Dobson declared that he would be fighting the prenup he signed at the time of his marriage to Scott, laying claim to half of her estimated $12 million estate, and an additional $500,000 for "suffering" during their brief marriage. Fortunately for Scott, the judge denied Dobson's claim and confirmed the validity of the prenup.
LESSONS LEARNED
Scott has admitted that even though she is willing to take a chance on love again, there are mistakes she has vowed to herself she will never make again.
In order to keep her priorities straight, she made a list -- something she encourages other women to do. She reveals that she will not tolerate:
"Uncle Daddies – the ones that call every now and then; who see their children a few times a year. THAT is one I just don't respect."
Scott also vows that she will never again disregard red flags, or become involved with someone for their potential -- who they could be -- not who they are.
Sound like great advice for all of us from the woman who sings so beautifully about love lost and won.
Please fill in your e-mail so we can share with you our top stories!