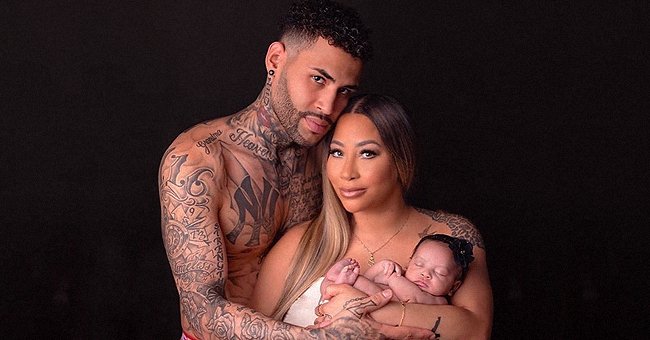 Instagram/hazelebaby
Check Out L&HH Star Hazel-E's Newborn Baby Daughter Ava Dior in Her First Professional Photoshoot
Hazel-E recently shared updates from her daughter, Ava Dior's first photoshoot, and the newborn looked super cute in her matching jumpsuit and beanie.
"Love & Hip Hop" star Hazel-E is one of the newest mothers in town and it's safe to say she passed all of her beauty genes to her baby.
In a recent Instagram post, Hazel gave fans a glimpse of her daughter, Ava Dior's first professional photoshoot, and the newborn looked nothing short of adorable.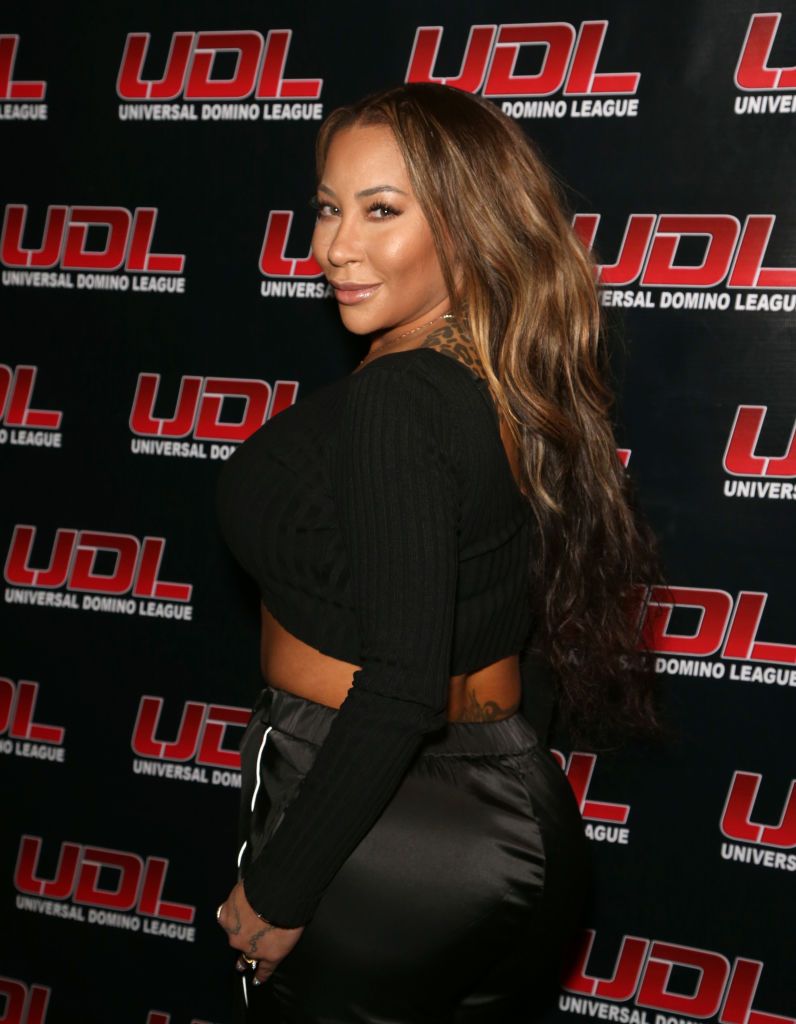 Rapper Hazel-E at the Universal Domino League's Las Vegas Summer Classic at Palms Casino Resort on June 29, 2019. | Photo: Getty Images
The first slide featured Dior laying on a pink wooly material as she rocked a pink knitted jumpsuit alongside a matching beanie.
The next side of the post captured another cute moment where Dior was seen wriggling slowly with her eyes closed. In the caption, Hazel wrote:
"My Pooh, ? this makes my ? smile. @avadiorwaller"
The cute photoshoot garnered attention from fans and followers who could not stop gushing over little Dior. One user wrote, "Omg, she is a doll ???just gorgeous!!!"
While another added, "Awwww ??? too adorable...," with several others also leaving similar comments.
Hazel, 40, got engaged to Waller, 25, in October 2019.
Hazel and her fiance, Devon Waller, welcomed Dior in June, and there is no doubt the duo has been doting on their baby girl. While debuting Dior on Instagram, Hazel shared an adorable clip of the newborn dressed in sparkly clothes.
Two days after Dior's debut on Instagram, Hazel shared an adorable family photo where she was captured lying down as she sweetly held Dior against her chest. Laying next to them was Waller, who showed off his tattoos as he posed for the selfie.
Hazel's constant show-off of her baby comes as no surprise as she had also continuously showed off her baby bump before Dior's arrival.
Hazel, 40, got engaged to Waller, 25 in October 2019, and while the couple appears happy together, they have often faced criticisms for the 15-year age difference between them.
During an interview with Hollywood Life, Hazel and Waller opened up about how they dealt with critics who were concerned about their age gap.
Waller revealed that he was not bothered by anybody's opinion while Hazel added, "He doesn't care, he defends me as his woman. At the end of the day, his whole family respects us now."
Waller openly criticized some of his male family members whom he claimed had been disrespecting Hazel. From all indications, Waller will always come to his woman's defense even if it means going against his family.
Please fill in your e-mail so we can share with you our top stories!