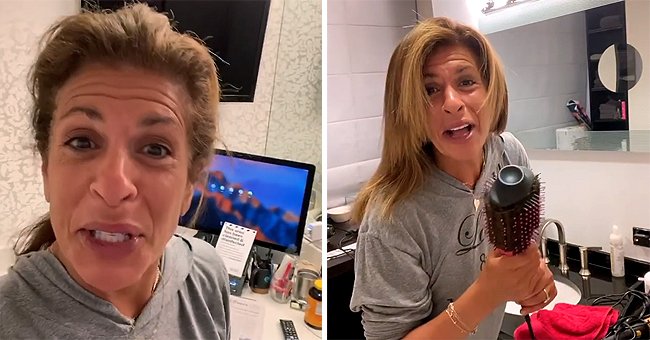 instagram.com/hodakotb
'Today' Host Hoda Kotb Shares Video of Her Morning Routine in Empty Post-quarantine Studio
Veteran journalist Hoda Kotb recently shared a video on her Instagram page; she gave her fans a look into her morning routine, inside the empty post-quarantine studio of the "Today" show.
Many states have loosened their novel coronavirus lockdown restrictions. Businesses are beginning to resume activities while exercising a lot of caution, with the number of confirmed COVID-19 cases in the US continuing to rise.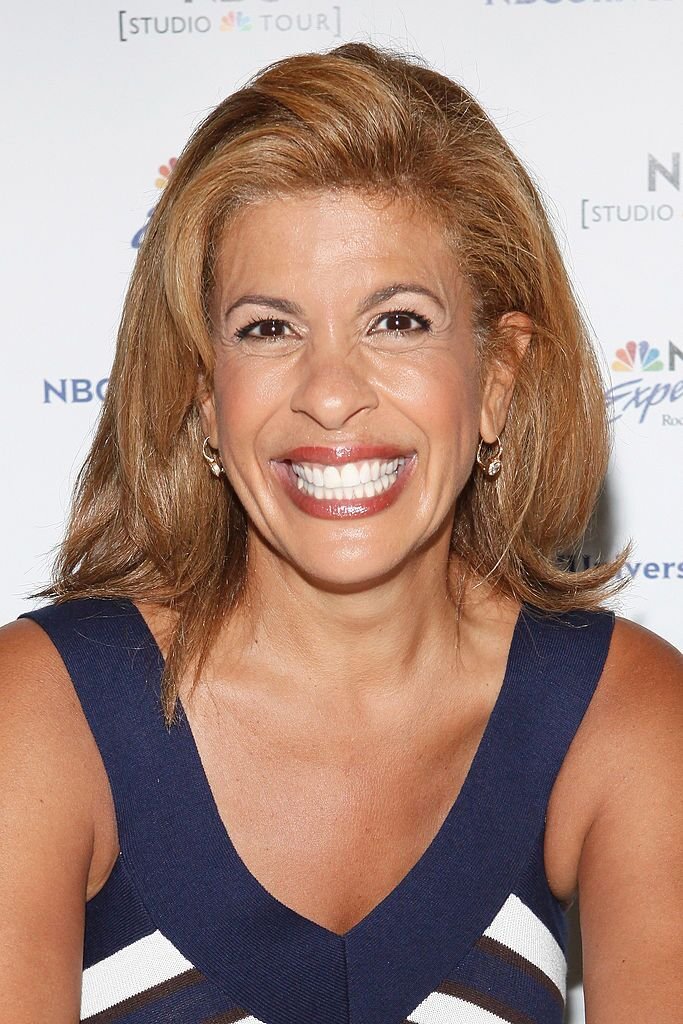 Hoda Kotb at NBC Experience Store on July 22, 2011, in New York City. | Photo: Getty Images
The "Today" show co-anchor is one of the few people who have returned to work, with many of her colleagues still broadcasting remotely from their makeshift home studios.
On Friday morning, July 10, the 55-year-old journalist took to her Instagram page to share a clip of herself giving her fans a walk-through tour of the empty NBC morning show's studio.
In the two-minute-long video, Kotb can be seen wearing a face mask, and she makes her way to the coffee machine to pour herself a drink before beginning the tour. While walking through the empty building, she explains:
"These are the halls to our dressing rooms. All the doors are open so that you don't have to touch the handles. They have all these hand sanitizer thingies everywhere."
Other staff of the popular morning show, including Savannah Guthrie, Al Roker, and Jenna Bush Hager, who usually light the studio up with their presence, are still working from home, and Kotb jokingly says "Hello" to their framed pictures.
Once Kotb gets to her private dressing room, she removes her face mask and points to a note, which explains that everything from her newspapers to her desk had been disinfected.
Last month, Savannah Guthrie had to respond to a critic who called her out on her hair's appearance.
In another video, the TV personality, gave another angle to her revised morning ritual as she did her own hair with the help of a huge hair straightener brush.
Kotb painstakingly goes through every inch of her hair until she straightens it out, and she jokes about the device, saying:
"I call this abs and arms. Usually I say it takes a pound of gel and a hammer or this thing!"
Usually, the "Today" show hosts have a team of make-up and hairstylist glam them up for their live broadcast, but they have had to make do without them in recent months due to the new Coronavirus pandemic.
Last month, Savannah Guthrie had to respond to a critic who called her out on her hair's appearance, describing it as "unkempt" and "distracting."
Back in March, Guthrie was one of the show's first co-hosts to begin broadcasting remotely because she had to observe a 14-day quarantine due to her exposure to the novel Coronavirus.
Meanwhile, fans of the show would have to look beyond the sleazy hairstyles and enjoy the morning show, at least for the meantime, until the hosts have experts working on their looks once again.
Please fill in your e-mail so we can share with you our top stories!