Kandi Burruss' Son Ace Tucker Shows off His Black and White Outfit in Adorable New Pictures
Ace Tucker, the 4-year-old son of Kandi Burruss and Todd Tucker, looked very much adorable in some cute snaps of him that his dad shared on Instagram. 
Todd Tucker showed off his adorable son, Ace Tucker, when he shared a series of pictures of the toddler wearing a black and white outfit on his Instagram page. 
The first picture of the tot showed Ace standing in front of a giant door with his right hand fisted up in the air. The 4-year-old wore a black t-shirt with the imprint of an ace card.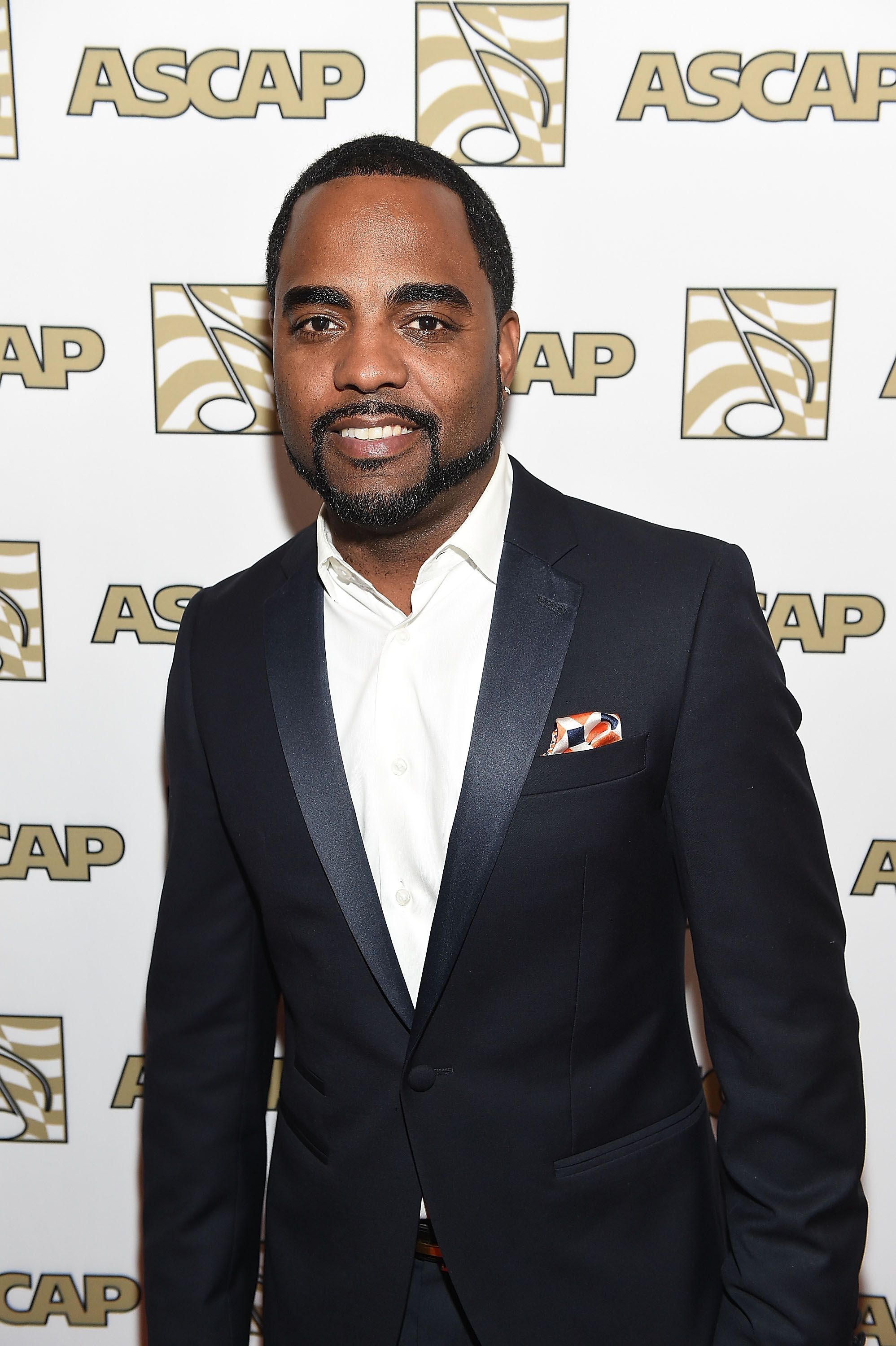 He matched his look with black sneakers and white socks with different faces on them. In the second photo, Ace stood beside a brick wall, pointing his right hand at something. 
The third photo showed Ace stooping down and making the peace sign with his right fingers, while the fourth picture showed him hanging on the rails. Todd Tucker captioned the post: 
"@daddiescare just a few pics of @acetucker rocking his @kaepernick7."
Todd Tucker is a doting father and he made an appearance on "Watch What Happens Live With Andy Cohen: @Home" to speak about his efforts to make a difference for his children, future generations, and the community. 
He was flanked on the show by his youngest kids, Ace and Blaze, for the Father's Day episode. After wishing fathers a happy celebration, he challenged black fathers to make their voices heard to make changes in their communities.
Burruss has a daughter, Riley, while Tucker has a daughter, Kaela, from previous relationships.
Tucker further said that he would start a movement for change by registering a million men to vote, inspiring others, and creating jobs, and he also challenged others to play their part. 
Tucker's message of inspiration came some weeks after he opened up about how he was explaining race and brutality to Ace amid the Black Lives Matter protests. Sharing a photo of Ace dressed as a policeman for his career day, Tucker wrote: 
"...It was so hard explaining to him that the police can also be the bad guys." 
On #WWHL tonight, #RHOA Househusband @Todd167 delivered a #MomentOfMAZEL for #FathersDay & an inspiring message for all! pic.twitter.com/mZGChPsubH

— WWHL (@BravoWWHL) June 22, 2020
Tucker said that he was confused as to what to say and was still working on how he would explain police brutality and other terrible discrimination to his son, adding that parents must have honest conversations with their children to prepare them for such things. 
Kandi Burruss and Todd Tucker welcomed their daughter, Blaze, via surrogacy on Friday, November 22, 2019. Blaze became the couple's second child together. 
Burruss has a daughter, Riley, while Tucker has a daughter, Kaela, from previous relationships. The relationship between Burruss and Tucker is one that can be described as a fairytale straight from the set of "Real Housewives of Atlanta."
The couple began dating in 2011 after meeting on the show, and since then, fans have watched, in awe, as the loving relationship unfolded right before their eyes.