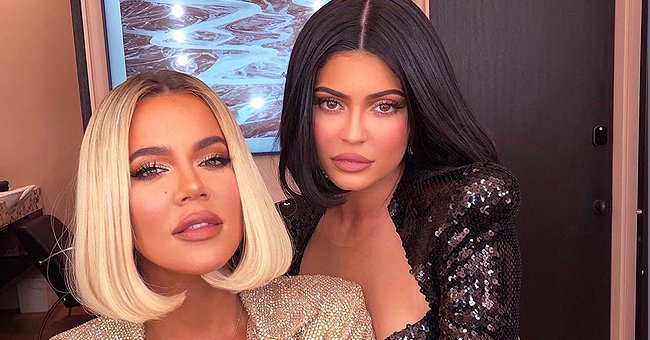 Instagram/kyliejenner
Khloé Kardashian's Daughter True and Cousin Stormi Wear Matching Outfits While on Kylie Jenner's Jet
Reality TV Star Khloe Kardashian recently shared a cute picture of her two-year-old daughter True, rocking matching outfits with her cousin Stormi Webster, 2, while flying on Kylie's jet.
Over the years, the Kardashian-Jenner sisters have gained notoriety for their lavish lifestyles. The sisters' children are already getting familiar with a life of comfort courtesy of their celebrity parents.
Yesterday, "Keeping Up with the Kardashians" star Khloe Kardashian took to her Instagram page to share an adorable picture of her daughter True and cousin Stormi Webster looking comfortable in Kylie's private jet.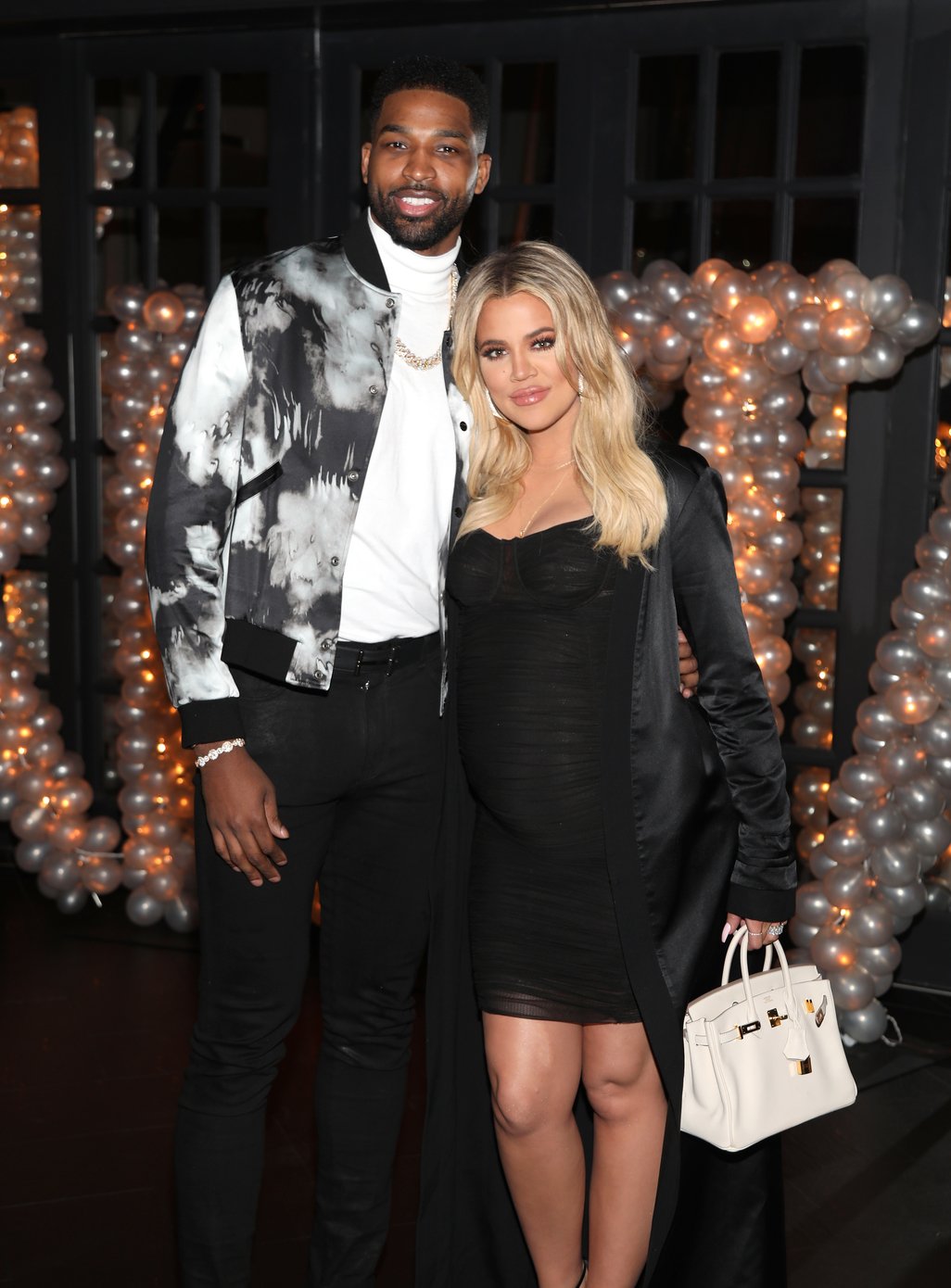 Tristan Thompson and Khloe Kardashian celebrate Tristan Thompson's Birthday at Beauty & Essex on March 10, 2018. | Photo: Getty Images
In the picture, True and Stormi adorned matching black outfits and also had their hair beautifully braided, while playing with their iPads on the flight.
Khloe's daughter, whom she shares with her ex NBA star Tristan Thompson, wore a black t-shirt and matching biker shorts with white stockings and a pair of black sneakers. The little tot completed the look with a gold necklace, which had a customized pendant. Khloe captioned the photo,
"Just a small piece of our little tribe of love!"
Meanwhile, True's cousin Stormi Webster adorned a plain black t-shirt with matching black sweat pants and high black stockings and no shoes.
Kylie's daughter Stormi, whom she shares with her ex Travis Scott, appeared to be enjoying a snack on the flight, with True looking at her eagerly.
Earlier in the year, True's cousin Stormi Webster had a more extravagant birthday bash, which cost a whopping $100,000.
The Kardashian-Jenner sisters have been separated for longer than usual, due to the novel Coronavirus outbreak. The effects of the self-isolation will be especially felt by the sisters' children True, Stormi, and Kim's daughter Chicago, who were born within a space of four months and have grown very close.
Back in April, Khloe shared a cute video of her daughter True rocking a Stormi World sweater as she jumped on a trampoline. The turquoise hoodie was part of the custom clothing designed for Stormi's extravagant second birthday party in February.
Meanwhile, Good American founder Khloe Kardashian and her ex Tristan Thompson have been self-isolating with their daughter True, and Khloe recently revealed they have been putting up a united front as they co-parent their daughter.
Back in April, the couple came together to celebrate their daughter True's second birthday in a "Trolls" themed bash, despite the nationwide lockdown.
Earlier in the year, True's cousin Stormi Webster had an extravagant birthday bash, which cost a whopping $100,000. The star-studded party had the Kardashian-Jenner sisters and several other celebrities in attendance.
The Kardashian-Jenner sisters have thrilled fans with their lavish lifestyles for several years and are already passing on the torch to their daughters, and it looks perfect on them.
Please fill in your e-mail so we can share with you our top stories!