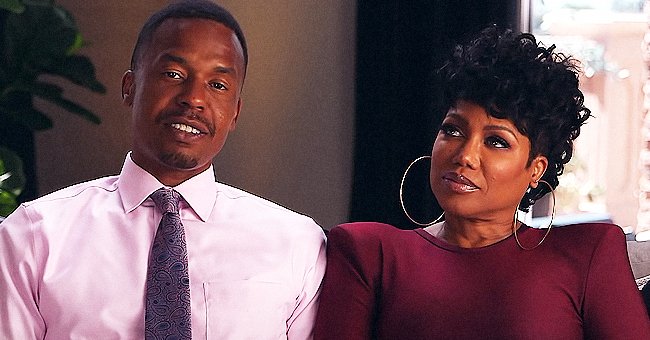 YouTube/WE tv
Michel'le of 'Marriage Boot Camp' Survived an Abusive Affair with Dr Dre – Meet Her New Man
"Marriage Boot Camp: Hip Hop Edition" alum Michel'le has survived abusive affairs, but it seems she has found a new man. Here's what we know about him.
After surviving an abusive relationship, Michel'le Toussant of "Mariage Boot Camp: Hip Hop Edition" seems to have found herself a new man.
The singer-songwriter revealed she was dating younger man Robert "Stew" Stewart when they appeared on the reality show.
The couple met at a party where Stewart, who is a chef, was cooking for the guests. He revealed that as soon as he saw Toussant, he was captivated. However, he was unsure who she was until he heard her instantly recognizable voice.
After staring at each other throughout the night, he finally got the courage to approach her with the songstress adding,
"So to make a long story short, he get my number and he calls me about two months later, and we did this for a year."
During an interview, Toussant shared that they had chosen to make their relationship public by going on the show as they wanted to show people who they really are.
She added that she had not made great choices in the men that she had previously dated so she wanted to use the platform to see if their connection was real and strengthen their relationship.
Stewart revealed that he had struggled with her fame.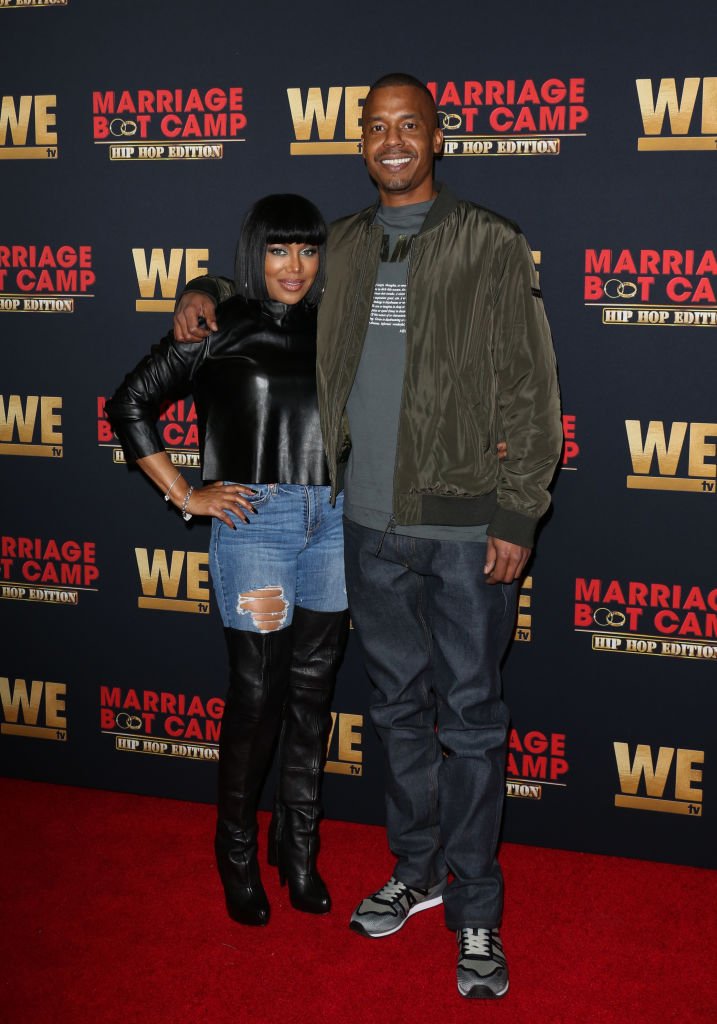 Michel'le Toussaint and Chef Robert Stewart attend the premiere of WE TV's "Marriage Boot Camp: Hip Hop Edition"| Photo: Getty Images
Earlier this year, the "Cut Throat Kitchen" star opened up about their relationship as they tried to work through their issues.
Stewart revealed that he had struggled with her fame, particularly when it comes to Toussant's fans obsessing over her past. He said,
"To no fault of my own I am not in the music industry and I mean she is older than me so a lot of that stuff that was happening I was still learning how to walk so…I have no idea what is going on with that."
Before meeting the chef, the "Marriage Boot Camp" star was linked to Dr. Dre and Death Row Records co-founder Marion "Surge" Knight. She had a son with the former and a daughter with Knight.
In an interview, she revealed that she was the victim of abuse, telling her that she was physically abused by Dre and King, who is currently incarcerated and facing murder charges.
While Toussant and Stewart may be in a new relationship, fans may not entirely be convinced that all is great between the pair. A lie detector test taken during the show indicated that they had lied about their feelings for each other.
While they both left the show together, viewers thought that they might be happier separately. However, their relationship continues and we wish them the very best.
Please fill in your e-mail so we can share with you our top stories!