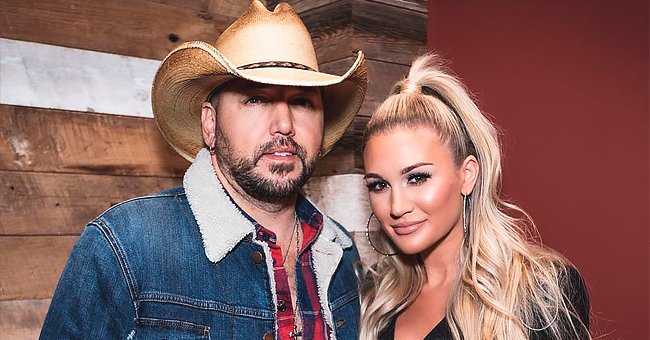 Instagram.com/brittanyaldean
See a Glimpse of Jason Aldean's House as Shared by Wife Brittany through a Photo with Her Two Dogs
Beautiful Instagram personality, Brittany Kerr, posted a lovely photo of herself and her two dogs, revealing a glimpse of her and her husband, Jason Aldean's stunning home.
Brittany Kerr is a self-confessed animal lover and showed that part of her, once again, when she shared an adorable photo of her and her two dogs on her Instagram page. The Instagram celebrity captioned the post:
"Whoever said [diamonds] are a girl's best friend…never had a dog."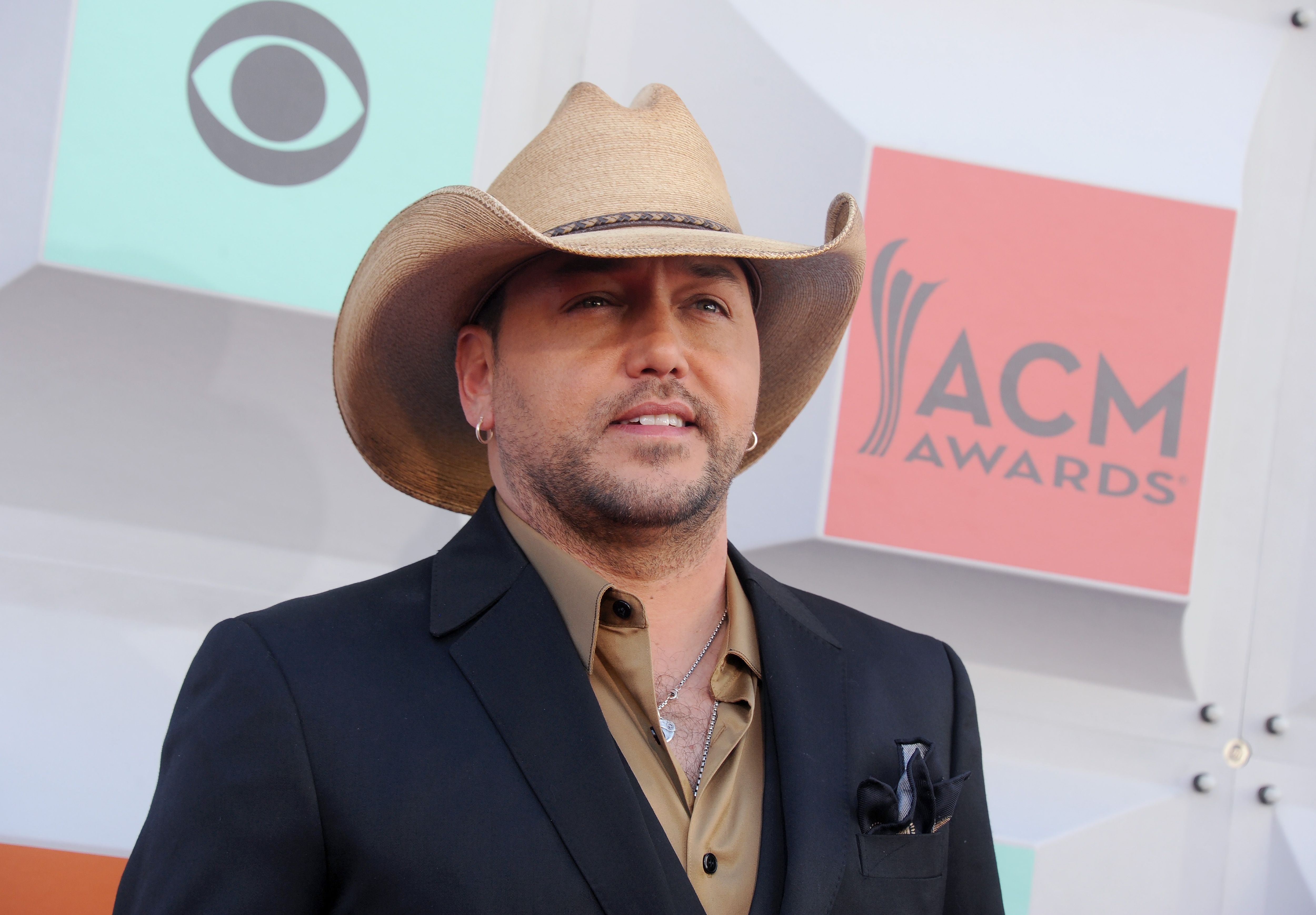 Jason Aldean at the 51st Academy Of Country Music Awards at MGM Grand Garden Arena on April 3, 2016. | Photo: Getty Images
Through the photo, which showed Brittany caressing one of the dogs, her fans could also catch a glimpse of her and Jason Aldean's spacious apartment, as well as her long hair.
In the picture, Brittany was crouched on one knee, close to her pets. They were all at the center of the spacious room at the edge of a gray carpet that had black linings.
Brittany's arms were extended towards the dogs. One of them, Saint, sat facing the camera, extending his left paw to her. The other, Mia, was between Brittany and Saint, raising her chin towards her.
Aldean and Kerr may be married today, but their road to finding love and happiness in each other was not always rosy.
Brittany wore dark-colored pants and black sneakers that also had white soles. Her gorgeous long hair ran to her back and left shoulder, covering her top.
Some of Brittany's fans commented on the house, with one fan saying that anytime they saw a picture of Brittany and Jason's house, it took their breath away.
Another fan noted that Brittany's hair had grown so much, adding that her house was beautiful, while a third fan agreed with her caption, saying dogs were way better than diamonds.
Jason Aldean and Brittany Kerr may be married today, but their road to finding love and happiness in each other was not always rosy. This partly was because of the circumstances of their relationship in its early stages.
Jason was previously married to Jessica Aldean, his high school sweetheart, with whom he shares two daughters. They were having marital issues, and soon, those problems took a wrong turn when rumors that the country singer was with another woman began circulating.
That other woman happened to be Brittany, who is also a former "American Idol" contestant and a cheerleader for the Charlotte Bobcats. In 2013, after initially trying to make things work, Jason and Jessica ended their marriage.
Soon after that, he began dating Brittany, and they got married in 2015. The couple has a son, Memphis, who was born in 2017, and a daughter, Navy Rome, who was born last year.
Please fill in your e-mail so we can share with you our top stories!