Vivica A Fox Shares Whom She Thinks Should Be Cast in a 'Kill Bill' Sequel
After 16 years since "Kill Bill: Vol. 2" was premiered, most fans and even cast members are still waiting for a third installment to come to the big screen, and it seems that day might be getting closer.
Film, TV actress, and 55-year-old Vivica Fox, has recently been open during an interview about her thoughts on a possible cast for a "Kill Bill" sequel, as she knew the movie's acclaimed director, Quentin Tarantino, was speaking to actress Uma Thurman.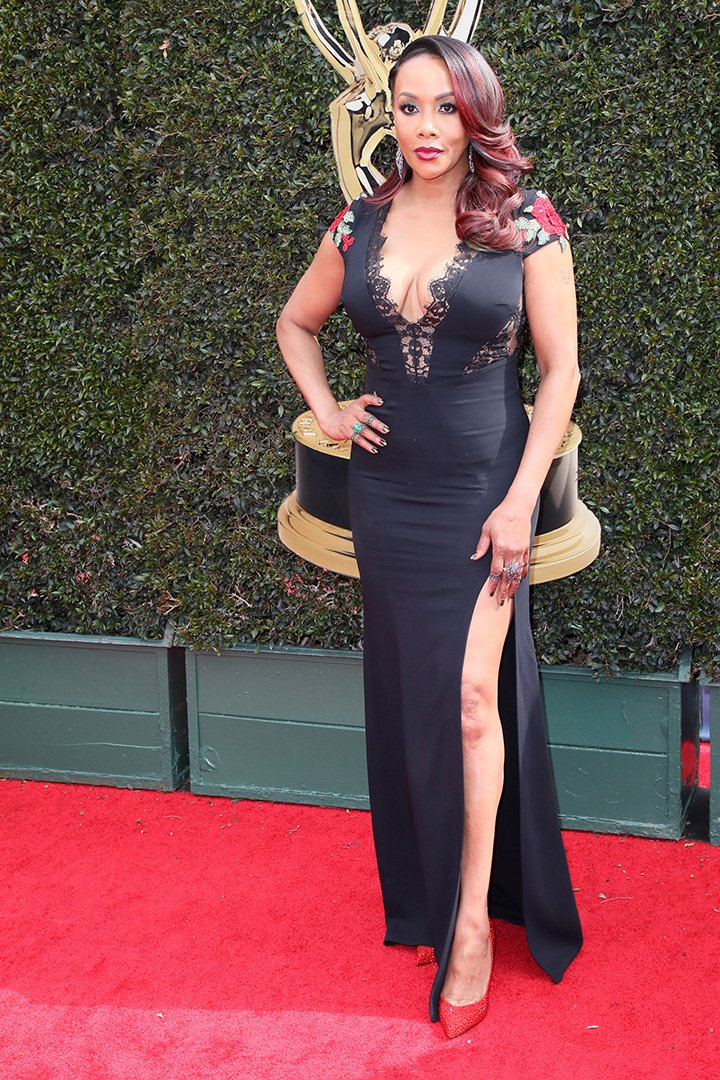 In previous interviews, the famous director has teased on the idea of a future sequel for the movies, and that it would be led by Vernita Green's (played by Fox) young daughter, who witnessed her mother's death after a fight with Beatrix, played by Uma Thurman.
'Kill Bill' star Vivica A. Fox wants Quentin Tarantino to cast Zendaya as her daughter in a potential sequel.​ https://t.co/voo5xqPffP

— Entertainment Weekly (@EW) July 11, 2020
When asked who she thought would be suited to play her character's daughter, she answered at first that it would be great for it to be Ambrosia Kelley, the same 4-year-old who played it in 2003. But when asked for a renowned actress, she immediately said: "Zendaya."
VOLUME 3
Ever since the renowned movies "Kill Bill: Vol. 1," which premiered in 2003, and "Kill Bill: Vol. 2," (2004) were released, the famous director has said in several occasions that it is very possible that he would go on making a "Kill Bill: Vol. 3."
It's 17 years later. Time for this sequel. pic.twitter.com/EcrGsS0p7N

— Jesse McLaren (@McJesse) July 9, 2020
After their joint proceeds went up to around $330 million, the movies became major hits and later became classics.  Though most fans are expecting the third installment since the second one was released, it's been over 16 years with no news from Tarantino. But it seems it is about to change.
NEW CAST
The actress Fox referred to, who she would like to be cast as her daughter in the movie, 23-year-old actress and singer, Zendaya, began her career as a child model and a dancer in small parts until she hit the business on the Disney Channel.
Since 2019, she holds the lead role in the HBO drama series "Euphoria," which has given her special attention to play such an important lead character. After excitedly saying that Zendaya would do a perfect role, she ended up saying that she would suggest for the director to consider the young actress.
UPCOMING SEQUEL
Back in 2004, Tarantino said during an interview that he had always thought about "Kill Bill" as a trilogy but then he realized he needed more time to develop the new story for the sequel. However, back then, he already had his ideas very clear.
Though it has not been said officially that a third part is coming soon, Fox said that since Tarantino has a special way of bringing back dead characters in his movies, she would love to be part of the franchise and work with him again.