See Meghan Markle's New Hairstyle as She Encouraged Girls to Use Their Voices in a New Video
Meghan Markle stunned in blue and sleek-looking hair as she encouraged women to push boundaries to a "more inclusive and empathetic direction" during the 2020 Girl Up Leadership Summit.
The Girl Up Leadership Summit live-streamed on Tuesday, and as keynote speaker, Meghan Markle closed out "The Time Is Now" Plenary to urge young women around the world to keep pushing for positive change.
"This is a humanity that desperately needs you. To push it, to push us, forcefully in a more inclusive, more just, and more empathetic direction," Meghan said during the live-streamed event.
Markle pointed out that "lawmakers, world leaders, and executives" know that they depend much more on the general public than the other way around. Because the public can set the tone for "equitable humanity," she urged them to use that power for the greater good of everyone.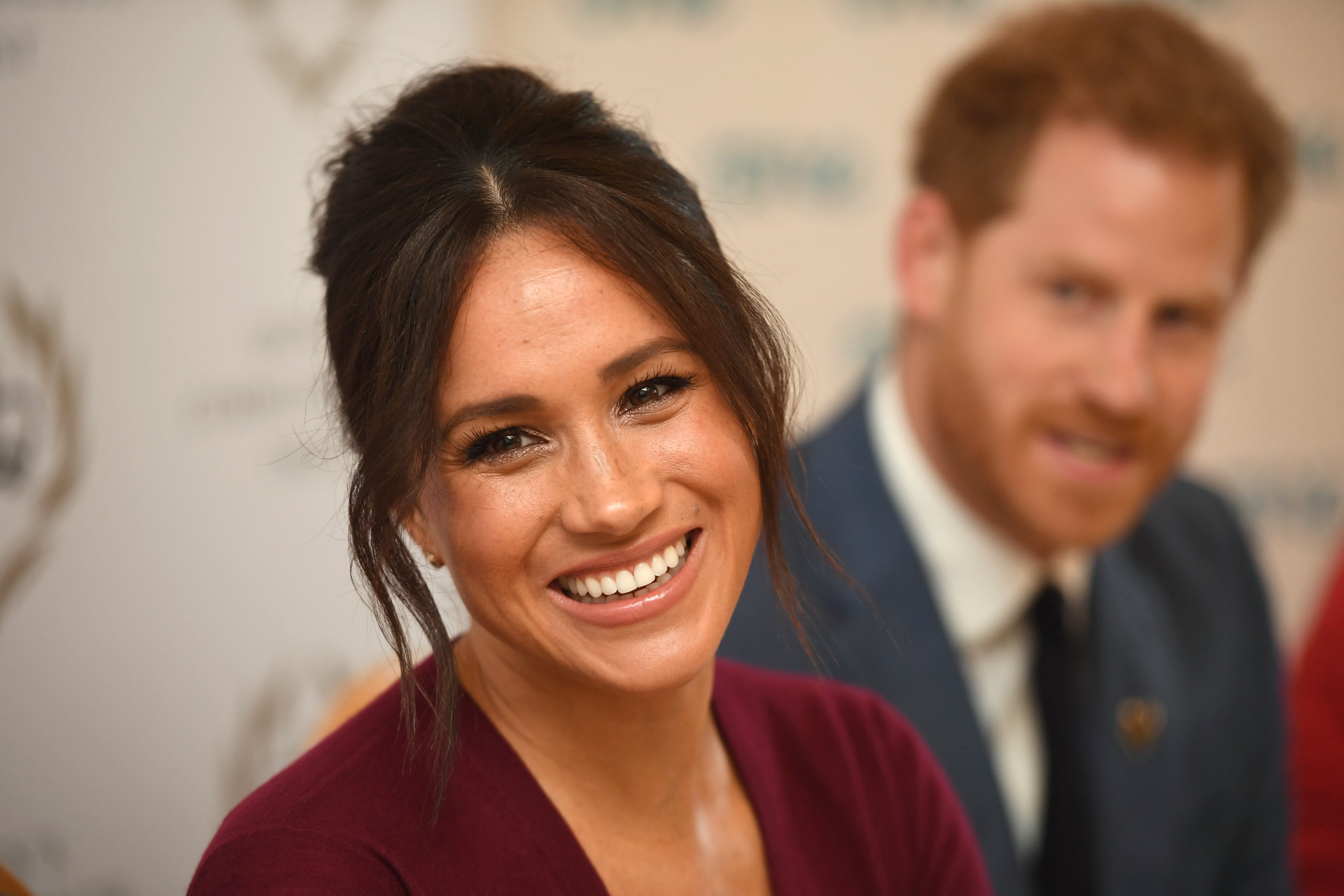 But Markle also added that pure belief in a better world with "true equality" would not be enough to make that change and added:
"It's going to take more than belief, we have to work for it every day; even when it's hard and even when it makes others feel uneasy."
Knowing that standing up for what we believe in is not always easy, Markle admitted that she found taking action on her convictions to be the "hardest part."
While fear can prevent us from boldly following our joy, Markle encouraged viewers to take that leap and not underestimate their own abilities because "your gut will tell you what' right and wrong" even when the answer isn't obvious.
The Leadership Summit was slated for July 13 - 15, and Nobel Peace Prize laureate Nadia Murad, Michelle Obama, Priyanka Chopra Jonas, and Facebook COO Sheryl Sandberg, among others, got rostered to inspire. 
The Girl Up initiative had been hard at work throughout the US and in almost 120 countries to inspire gender equality among tomorrow's adults as they've worked with upwards of 65,000 girls from 3,500 clubs thus far.
However, Meghan Markle is not the only royal to update her hairstyle for the summer. Sister-in-law Kate Middleton also slightly changed her look. While Markle went layered and sleek, Middleton opted for a lighter color, and she looks gorgeous!
Kate Middleton also recently surprised with an inspiring video message when she delighted tennis supporters after Wimbledon's cancellation due to the novel coronavirus pandemic. 
Coincidentally, Middleton also wore blue during her video clip to sad Wimbledon fans, and as an avid supporter of the sport herself, the Duchess said that it would be "worth the wait."