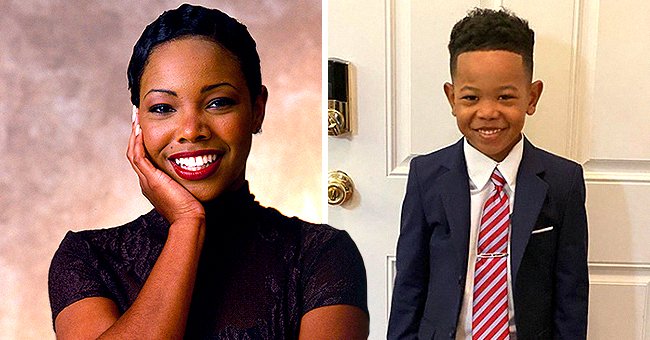 Getty Images Instagram/kellieswilliams
'Family Matters' Star Kellie S Williams Shows Son John Ervin Jackson Playing Baseball (Video)
"Family Matters" actress Kellie Williams recently took to Instagram, where she shared an adorable video of her eight-year-old son, John, as he skillfully played baseball.
Kellie William's son, John Ervin Jackson, might only be eight years, but the little boy is already proving himself to be an excellent baseball player.
In a recent Instagram post, Williams shared a video of John, who was seen playing baseball alongside his teammates.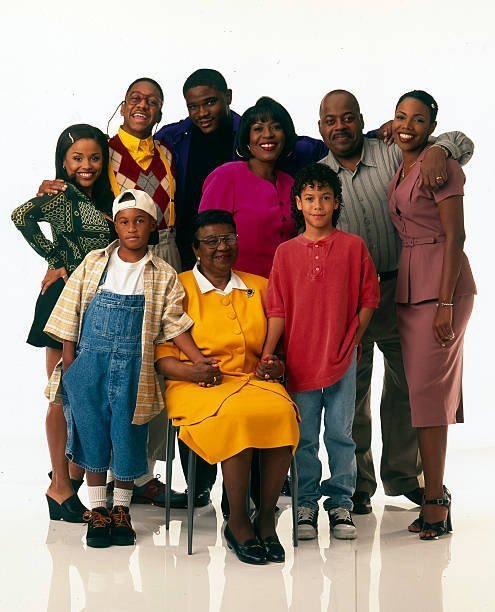 Kellie Williams in "Family Matters" Cast photo taken on September 16, 1996. | Photo: Getty Images
The video also featured voices of spectators who excitedly cheered on John as he proceeded to score a goal. Williams, who was clearly proud of her son's skills, accompanied the video with a caption which read:
"He's got next! Mommy's little ball player! A nice hit over the outfielders head!"
Shortly after sharing the post, fans and followers took to the comments section where they gushed over the video. One user wrote, "Yeaaaaaaaaaaa?❤?? cheering LOUD" while another added, "Way to go little buddy!!????" with many others also leaving similar comments.
In 2006, Williams started an arts program that was directed at helping children get the best art education.
Williams shares John with her husband, Hannibal Jackson, whom she tied the knot with at a black and white themed wedding in 2009. The couple also share a daughter named Hannah Belle Jackson.
Born on March 22, 1976, Williams started off her career as a children's fashion model and went on to make appearances on stage plays such as "The Colored Museum," "Butterfingers Angel" and "Goin Home."
Williams rose to the spotlight after appearing as "Laura Winslow" on the long-running popular 1989 sitcom, "Family Matters." Through this role, Williams warmed her way into the hearts of many viewers.
Although Williams has not appeared in any movie or tv show in recent times, she has kept herself busy with a newfound passion.
Now, Williams continues to speak with teenagers and youths across the United States on a variety of topics, including "Peer Pressure and How to Achieve Greatness in the Entertainment Industry."
In 2006, Williams started an arts program that was directed at helping children get the best art education. The program was carried out by "Kellie Williams Programs" in partnership with William E. Doar Jr. Public Charter School for the Performing Arts.
According to Williams, she created the program to provide students with the opportunities and experiences that she had as a student at Howard University Children's Theatre.
While speaking about the inspiration behind her new initiative, Williams revealed that she was compelled to help the younger generation because young people need all the help they can get. She really couldn't have said it better!
Please fill in your e-mail so we can share with you our top stories!