Benjamin Keough's Girlfriends — Who Are Diana Pinto and Alexa Rohde?
Benjamin Storm Keough, the only grandson of Elvis Presley, died last July 12, leaving his family and friends in incommensurable grief. The young man was a rather private person, but in the wake of his passing, some details about his love life have surfaced.
Benjamin Keough was the son of Lisa Marie Presley and her ex-husband Danny Keough, and the grandson of the late King of Rock and Roll, Elvis Presley, and his wife, Priscilla.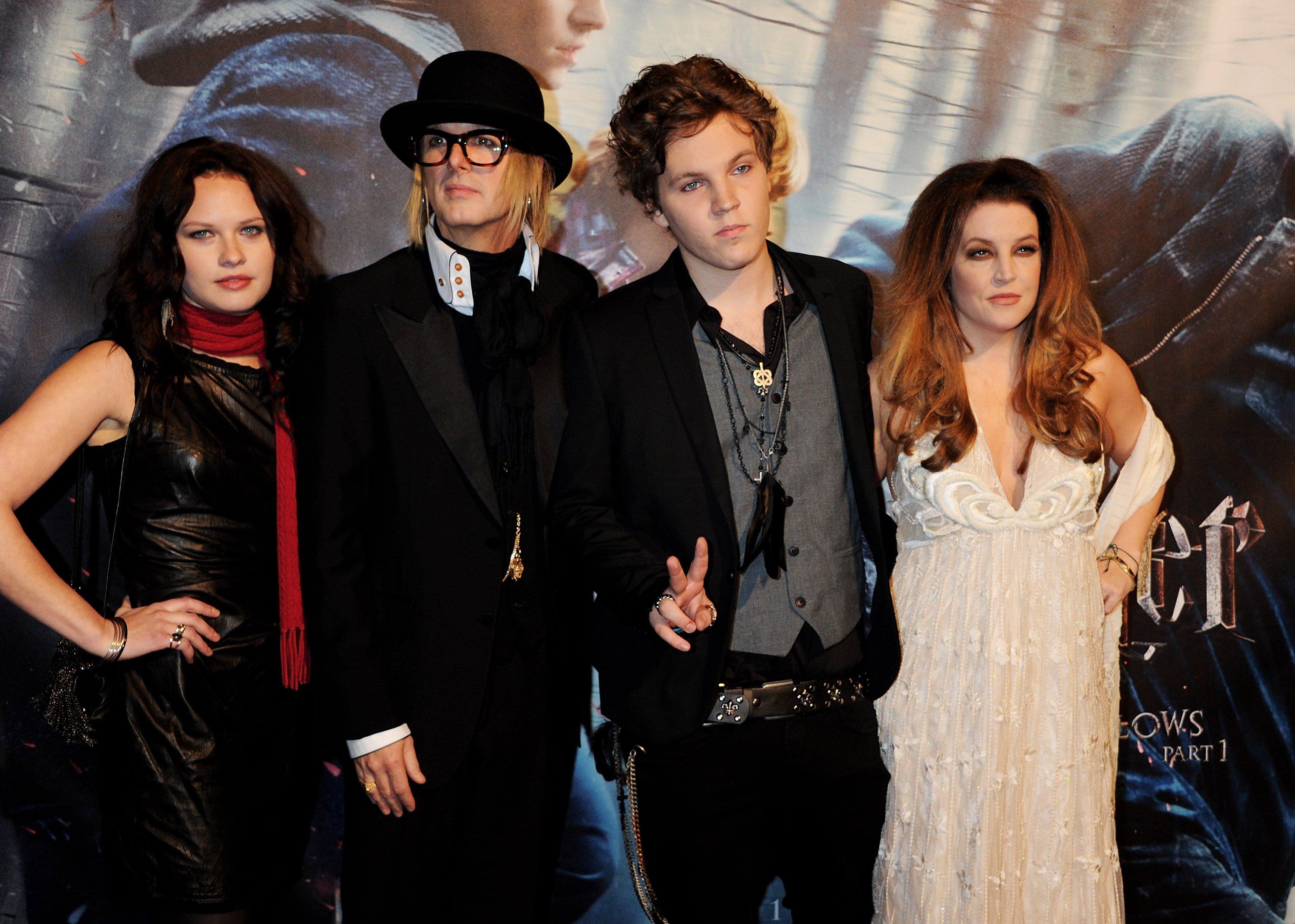 BENJAMIN KEOUGH'S DEATH
On the morning of July 12, Keough was declared dead at his family's lavish mansion in the gated neighborhood of Calabasas, in California.
They also claimed to have heard screams around 3:30 am, when Pinto allegedly yelled, "Don't do it!"
According to reports, police responded to an emergency call and found Keough with what was initially reported as a gunshot on the upper torso. However, an autopsy has now revealed the 27-year-old committed suicide and died from an "intraoral shotgun wound."
Lisa Marie's representative confirmed the news on Monday, stating that she was "entirely heartbroken, inconsolable and beyond devastated," because she adored Keough, and he was "the love of her life."
However, Lisa Marie is said to be staying strong for the sake of her other children as they all mourn their tragic loss.
BENJAMIN KEOUGH'S FAMILY
Keough was the youngest of two kids Lisa Marie shared with musician Danny Keough, the other being his sister, Riley, 31, who is an actress better known for films like "Mad Max: Fury Road," and "The Lodge."
Keough was also an older brother to twins Finley and Harper Lockwood, whom Lisa Marie shares with her fourth ex-husband Michael Lockwood.
Throughout his life, Keough had two more stepdads, late pop star Michael Jackson, who was married to Lisa Marie from 1994 to 1996, and actor Nicolas Cage, from 2002 to 2004.
MEET KEOUGH'S EX-GIRLFRIEND
Unlike his older sister and his mother, Keough preferred to keep his personal life away from the spotlight.
He didn't have a public social media account and only made rare appearances with his family on special occasions, like the 40th anniversary of his grandfather's death.
Still, Keough, like any other young man, had a bustling social life. After his passing, friends have started to post tributes in his memory, and one heartwarming Instagram post from his ex-girlfriend caught fans' attention.
Alexa Rohde, a hairstylist and makeup artist, took to her personal Instagram account on Tuesday to share a series of pics of Keough as she wrote some sweet words about him:
"You gave love to anyone who needed it. You were wise like a thousand-year-old man but silly as a 5-year-old [...] You made the best jokes, and always broke the rules."
"You were my favorite person from the moment I met you," she concluded. "I wish we could've kept you forever, Ben Ben."
Alexa and Keough seem to have dated from 2013 to 2015, as there are many pics from that time on her account, including one selfie Alexa took with Lisa Marie Presley.
Although it is not clear when they broke up, Keough had moved on by the time of his death and was dating another girl named Diana Pinto.
A TRAGIC END
According to Daily Mail, Pinto, who works as a post-production coordinator at FOX, was with Keough at the time of the tragedy and reportedly had been dating him for two years.
Calabasas neighbors told the publication that they saw Pinto and Keough regularly around the property and that the night before the incident, they had been partying until around 1:00 am.
They also claimed to have heard screams around 3:30 am, when Pinto allegedly yelled, "Don't do it!" but they didn't hear a gunshot.
Once police arrived, witnesses claim Pinto was distressed and kept repeating she couldn't believe it. "She said, 'the family is going to hate me,'" a witness added, and "'they're going to blame me."
No one in the family has come forward with a personal post yet, and Pinto doesn't seem to have a public social media account either.
Despite his low profile, Benjamin Keough was known for being a look-alike of his late grandfather. Elvis's fans often praised the young man for his good looks, and Lisa Marie once admitted that her son made people stop and ask for pictures because the resemblance was uncanny.
The National Suicide Prevention Lifeline is 1-800-273-8255. Other international suicide helplines can be found at befrienders.org