Remember 'My 600-lb Life' Star Doug Armstrong? – Here Are Interesting Facts about His Life
"My 600-lb Life" star Doug Armstrong proved that it was possible to transform his life and his body, and now hopes to inspire others to follow in his footsteps.
In 2017, Doug Armstrong weighed 684 pounds. The father of three joined TLC's hit series "My 600-lb Life" in a bid to lose some weight and change his life.
Armstrong decided to take the decisive step to lose weight when he realised that he was on the verge of losing his family, and that those pounds were getting in the way of his living a normal life.
Armstrong is well aware that keeping the weight off is going to be a life-long journey, a commitment to a healthier lifestyle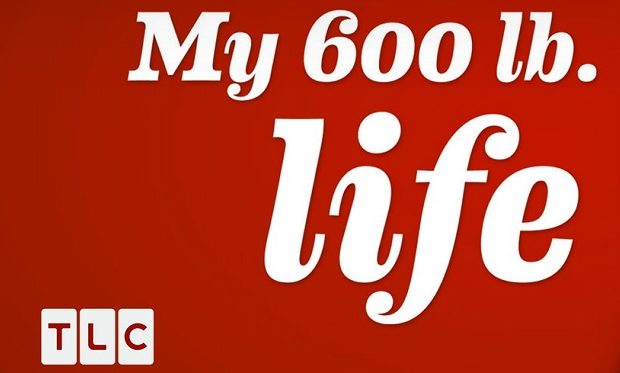 COMFORTING HIMSELF WITH FOOD
Before seeking out Dr. Younan Nowzaradan's help on season 6 of "My 600-lb Life," Armstrong admitted, he had used food to comfort himself for al the pain in his life. The man revealed that his overeating started in childhood after his mother abandoned him, and continued into his teens.
Armstrong struggled to overcome an addiction to prescription drugs and alcohol, and unfortunately replaced it with an equally dangerous addiction to food. By the time he decided he needed help he weighed in at an astonishing 684 pounds or  310 kg on a 6 foot 6 frame -- a crippling weight that prevented him from living a normal life.
OBESITY AND FATHERHOOD
Armstrong's weight meant that he could barely move around the house, let alone play outside with his three children, or help his wife Ashley with the everyday chores. Armstrong admitted:
"I know that Ashley's getting to a breaking point, and she can't do this much longer. She's practically raising our family on her own. I should be able to help raise the kids and not let my wife do all of it."
LOSING THAT WEIGHT, GAINING THAT LIFE
On "My 600-lb Life," Armstrong's dedication to the diet and the exercise regime paid off and before long the weight was dropping off, and he had lost an incredible 222 pounds. By 2018, Armstrong's weight was down to 353 pounds, an amazing drop of 331 pounds, or a massive 150 kilos. Armstrong said:
"I still have some work to do, but I feel like I've already made it to a place where I'm happy. Living the life I have now makes me never wanna go back."
A CONTINUOUS JOURNEY
Armstrong is well aware that keeping the weight off is going to be a life-long journey, a commitment to a healthier lifestyle. His wife Ashley isn't just his biggest supporter, she too has joined him on her own journey to weight loss, making eating healthy a family affair.
The couple welcomed their fourth child in October 2019, a little boy named Tucker, and Armstrong is determined to help others who may also be struggling to lose weight, by sharing his story on Facebook, and offering a sympathetic ear and advice to those who reach out to him.
SUCCESS STORIES
Armstrong is only one of "My 600-lb Life's" many success stories. Thanks to TLC and Dr. Younan Nowzaradan, dozens of people have regained their lives. Among them is Milla Clark,  who had been obese since childhood and weighed 751 pounds. Today, Clark is a svelte 150 pounds after losing an unbelievable 596 pounds.
Christina Phillips may look like a model now, but when she joined the "My 600-lb Life," the young woman was carrying 708 pounds and was confined to her home by her weight. After gastric bypass surgery, Phillips kept dropping that weight and now weighs 172 pounds.
Like Armstrong, these ladies, and many more people have regained their lives, energy and purpose.