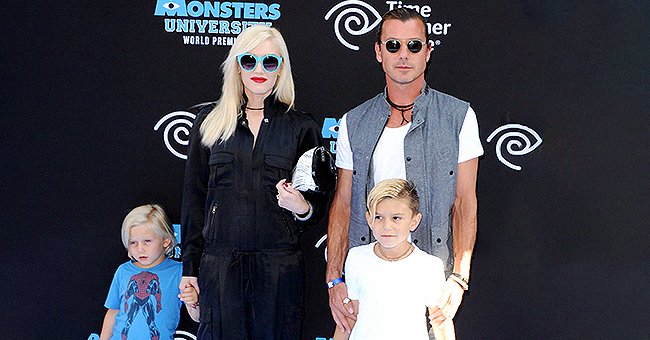 Getty Images
Gavin Rossdale Says Son's Broken Arms Are Nothing Compared to When He's with Gwen Stefani
Singer Gavin Rossdale spoke to Yahoo Entertainment/SiriusXM Volume recently about his son, Kingston, joining his Instagram Live video, and his other son, Zuma's thirst for adventure.
Kingston Rossdale surprised his dad, Gavin Rossdale, last weekend by joining his Instagram Live video, which the singer has been doing as he gets set for the launch of his band, "Bush's" eight album, "The Kingdom."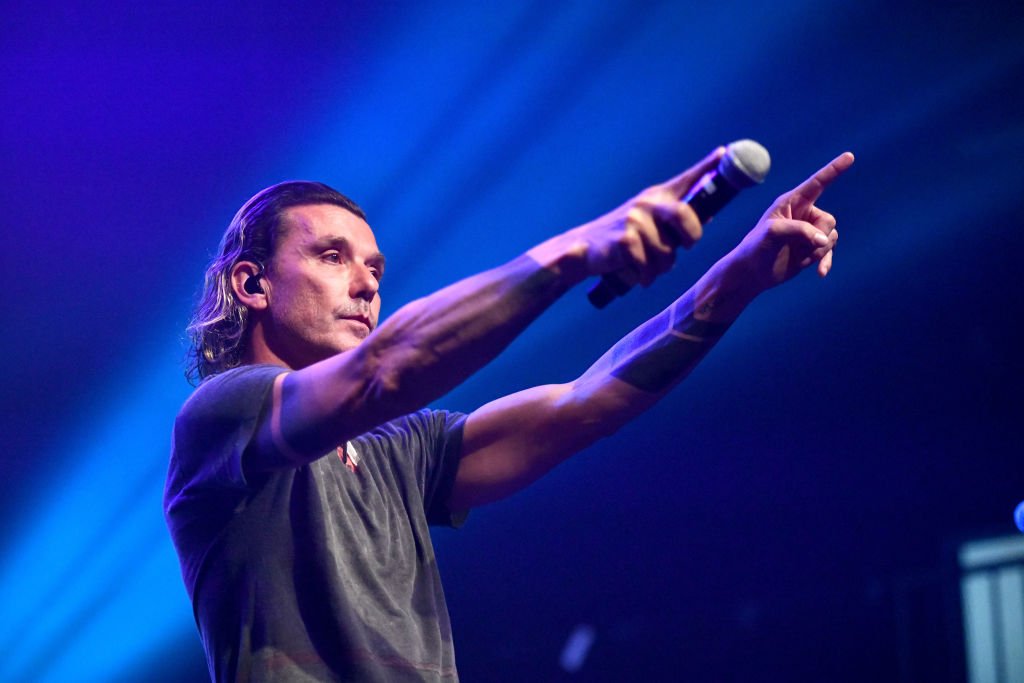 Gavin Rossdale of the band Bush performs onstage during the second annual Above Ground concert on September 16, 2019 in Los Angeles, California.| Photo: Getty Images
That act from his son surprised Gavin so much that he was initially hesitant to let him be a part of the show, telling Yahoo Entertainment/SiriusXM Volume that he did not want to do such.
However, the singer understands that Kingston, now 14-years old, is at a stage in his life where he would wish for things like that and be with his father, something the latter was enjoying.
The singer tagged Kingston his sidekick, hinting that he was loving the bond they now had since the 14-year-old entered into his teen years, as well as the things he loved doing. Gavin further noted that Kingston was his toughest critic, saying:
"Thank God 'The Kingdom' is good! Because he's a music critic. He's a restaurant critic. He is a life critic. He's got great aesthetics..."
Gavin Rossdale shares Kingston, his brothers, Zuma, and Apollo, with his ex-wife, Gwen Stefani, who is now dating country singer, Blake Shelton. He also has a daughter, Daisy Lowe, 31, from his previous relationship with Pearl Lowe.
Gavin's three sons have been in quarantine with their mom and Shelton in the country singer's ranch in Oklahoma, thus making Kingston's appearance on his Live session much more surprising to his father.
Gavin Rossdale remains committed to being a single father .
Gavin also spoke about his second son, Zuma, 11, who has developed a love for adventure that has resulted in him breaking both arms. The singer narrated how Zuma broke his two arms.
The first time was when he fell off a stool while the other happened when Zuma went bike riding, also injuring his leg in the process. That is just a little compared to what happens when Zuma is with his mom, with Gavin saying:
"And that's nothing compared to when he's in Oklahoma! I've got to get him a Michelin Man suit or something..."
The custody arrangement that Gavin has with Gwen Stefani is that they would have weekly alternating visits from their kids, but that has not been the case since the COVID-19 pandemic.
Gwen felt the kids would be safer staying in Oklahoma, so now Gavin gets to see them every three weeks because they traveling from Oklahoma to Los Angeles weekly would be a lot.
Gavin Rossdale remains committed to being a single father, revealing, in a chat with People, that he is not so good at dating and keeps getting screwed up and over every time.
The singer seemed to reference his split with Gwen Stefani in "Ghosts in the Machine," one of the songs in Bush's upcoming album, though he said the lyrics to the song were about slowing down, the way the world has done since the COVID-19 outbreak.
Please fill in your e-mail so we can share with you our top stories!