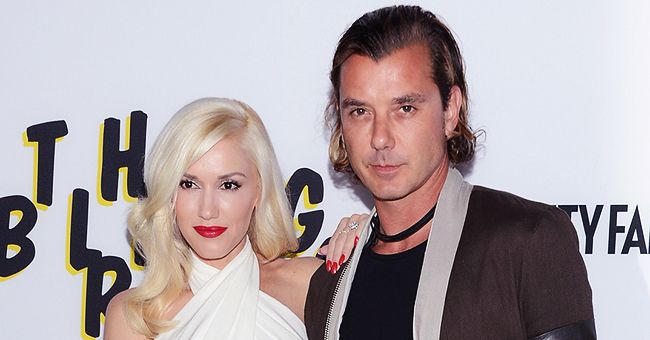 Getty Images
Gwen Stefani's Ex-husband Gavin Rossdale Opens up about His Most Embarrassing Moment
Gavin Rossdale opened up about his divorce from "Hollaback Girl" singer Gwen Stefani, to whom he was married for 13 years.
Gavin Rossdale and Gwen Stefani were the perfect music power-couple, and their courtship and marriage seemed a rock & roll dream come true.
The couple married in 2002 after dating for several years and proceeded to welcome 3 children together, before the relationship fell apart amidst rumors of infidelity, and "irreconcilable differences. On July 4, 2020, Rossdale referred to his divorce from Stefani and his statement has shocked fans.
Singer Courtney Love claimed on the "Howard Stern Show" that she'd had an affair with Rossdale, during his marriage to Stefani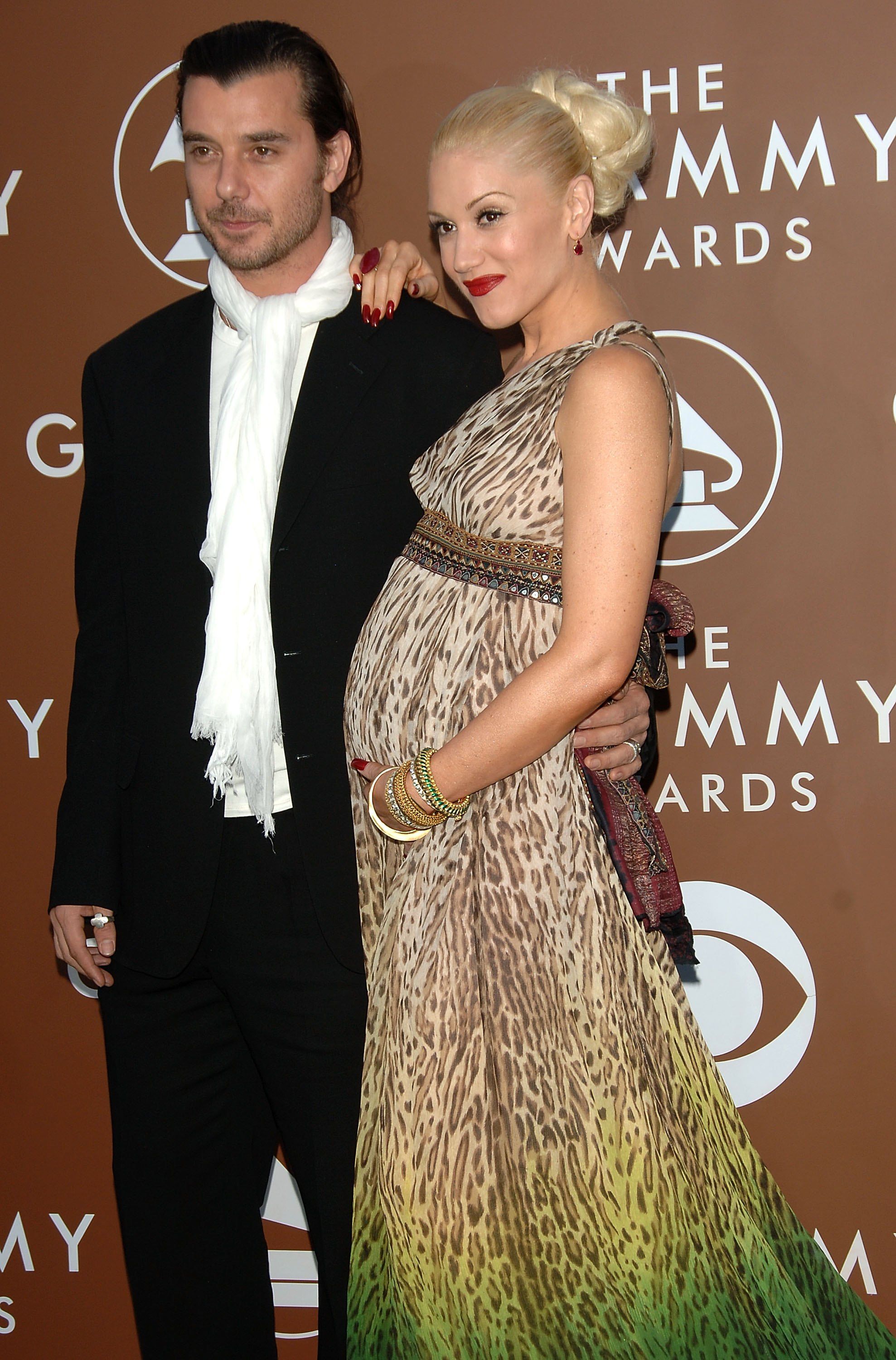 Gavin Rossdale and Gwen Stefani at the 48th Annual Grammy Awards in 2006 in Los Angeles | Source: Getty Images
THE SURPRISING DISCLOSURE
In the middle of a very frank Q&A interview with "The Guardian," the Bush frontman spoke about his life, his career, and his children.
Then he was asked a routine question, "What was your most embarrassing moment?" The singer's response stunned the interviewer. Rossdale replied:
"The gross and lopsided spectre of the crumbling of my marriage."
SAD DEMISE OF A LOVE STORY
Rossdale and Stefani had met in 1995, when her band No Doubt was opening for Bush on tour. Their mutual attraction reached critical mass one night in New Orleans. Rossdale revealed:
"We drank a bunch of hurricanes and went around the French Quarter. We had our first kiss that night."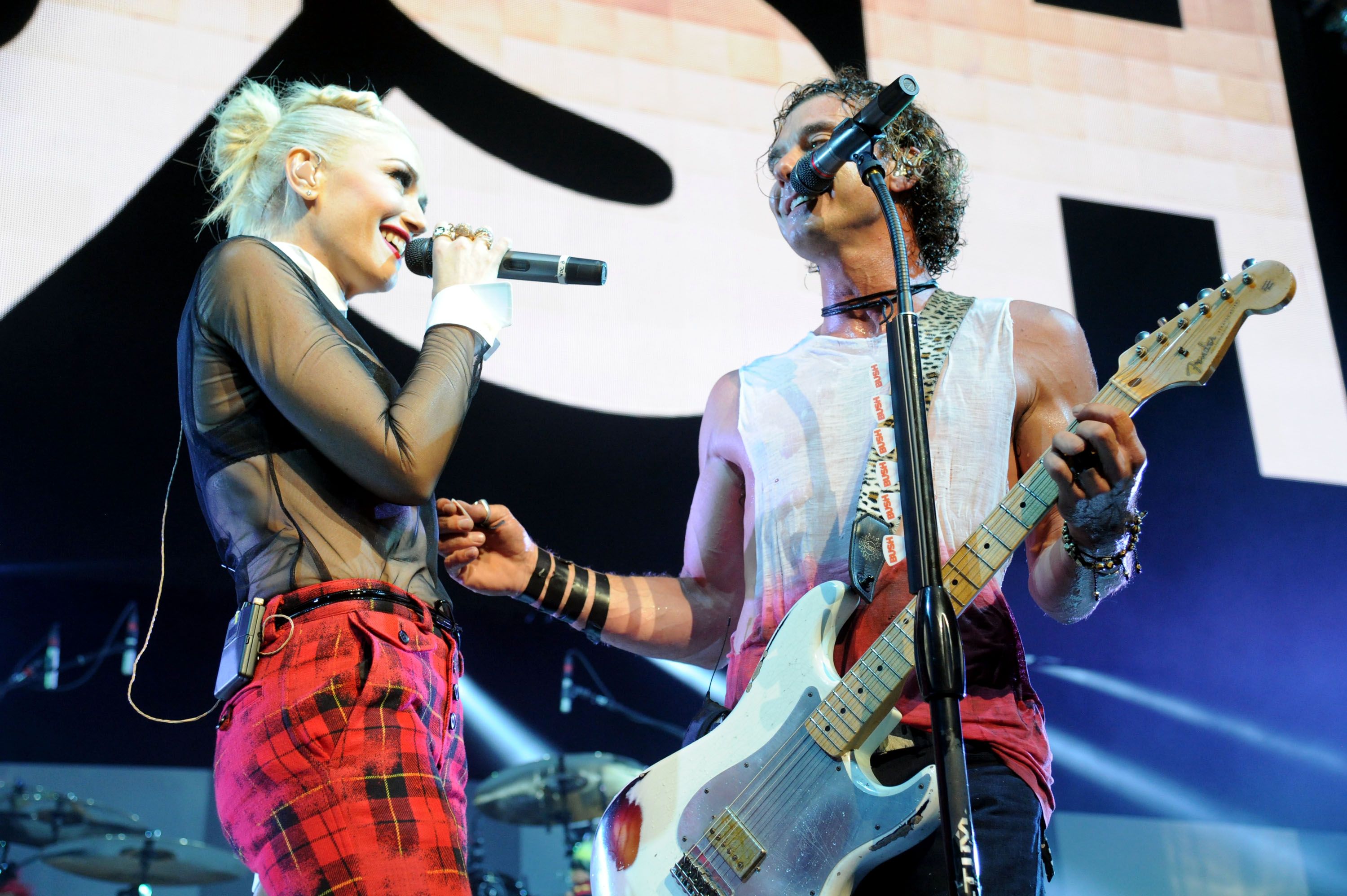 Gwen Stefani and Gavin Rossdale at the KROQ Acoustic Xmas show in 2012 in Universal City, California | Source; Getty Images
The next morning, sober and shy, the couple decided to start dating. In 2002, after 7 years together Stefani and Rossdale tied the knot. They became the perfect example of rock & roll love gone right, until Rossdale discovered he had fathered a child out of wedlock, Daisy Lowe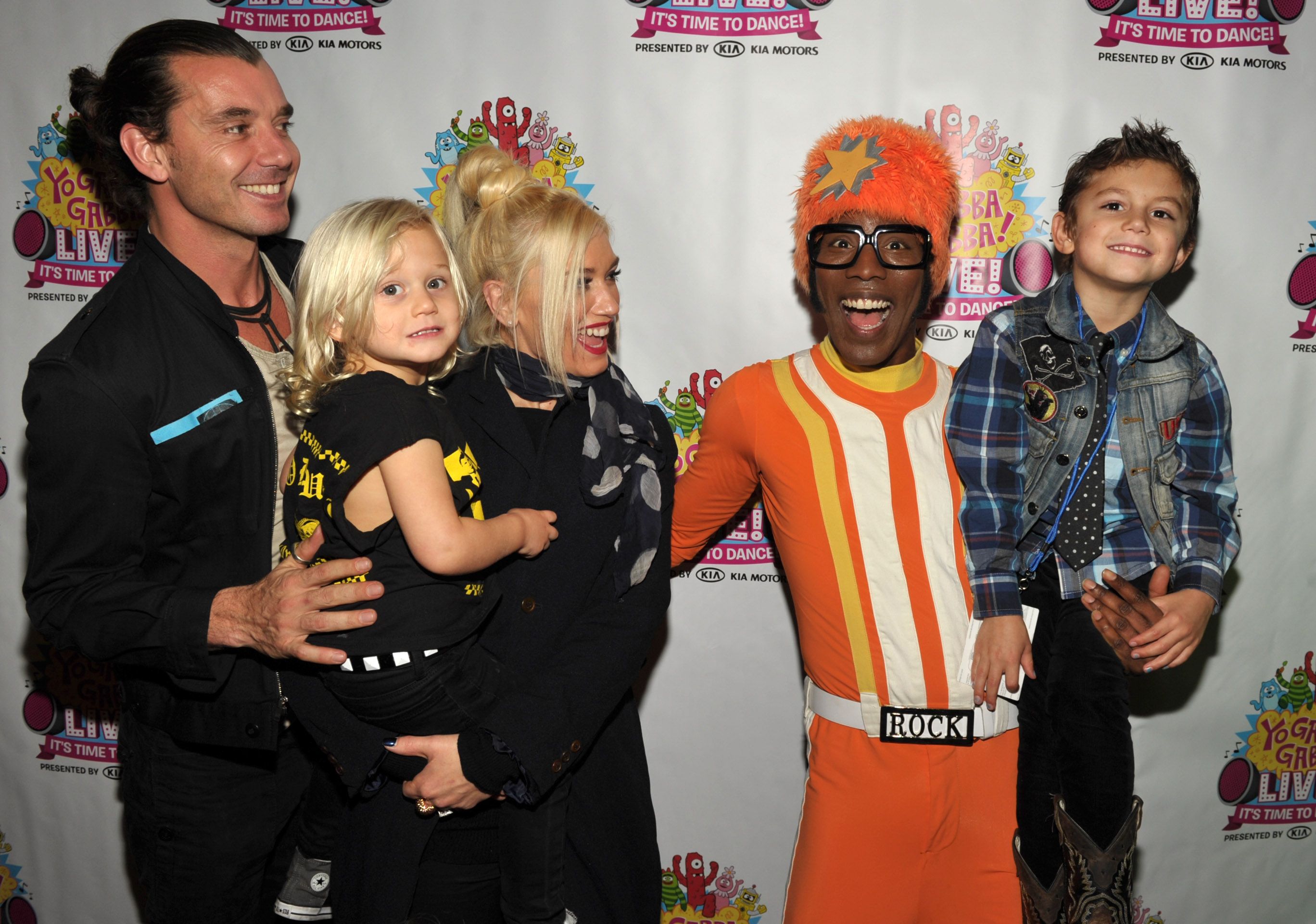 Gavin Rossdale, with Gwen Stefani, their sons Zuma and Kingston, and DJ Lance Rock,backstage at "Yo Gabba Gabba Live!" in 2011 in Los Angeles | Source: Getty Images
WELCOMING THE LOVE CHILD
To her credit, Stefani took the event in her stride. Rossdales' daughter was 14 at the time, and the result of a relationship with singer Pearl Lowe, long before the Bush frontman ad met her. In 2006 later, the couple welcomed their first child together, Kingston James; quickly followed by son Zuma in 2008.
RUMORS OF BETRAYAL
But by 2010, cracks had started to undermine the solidity of the marriage. Singer Courtney Love claimed on the "Howard Stern Show" that she'd had an affair with Rossdale, during his marriage to Stefani. The scandal was enormous, but the couple never commented on the incident.
The couple welcomed their third son, Apollo in 2014, and shortly after Stefani discovered she was the victim of the worse sort of betrayal. Her husband was cheating on her with the woman she trusted with her children, nanny Mindy Mann. Stefani revealed:
"It was the beginning of hell. My dreams were shattered. All I wanted my whole life was to have babies, be married, like what my parents have."
THE CRUMBLING OF A MARRIAGE
Faced with the betrayal, Stefani filed for a divorce, citing "irreconcilable differences." The couple agreed to share custody of their three boys, and neither pays child or spousal support. When it came to divvying up the assets, Rossdale agreed to take a smaller share than he was entitled to considering they did not have a prenuptial contract.
The romance that had started with a kiss in a sultry New Orleans night, ended with a sad betrayal -- without a doubt an embarrassment for Rossdale, whose ex-wife is now happy in a new relationship with country music star, Blake Shelton.
Please fill in your e-mail so we can share with you our top stories!