TMZ: Texas Boxer Travell Mazion Dies in a Car Crash at 24
Boxer Travell Mazion died on Wednesday in a car crash that happened in Austin and sadly, Mazion's tragic death came only a few days before his 25th birthday.
Boxing champion, Travell Mazion has died after being involved in a car crash on a highway in Austin on Wednesday. He was aged 24.
The Texas Department of Public Safety revealed to TMZ Sports that Mazion was traveling in his 2010 Cadillac STS when he suddenly crossed the center median and drove into oncoming traffic.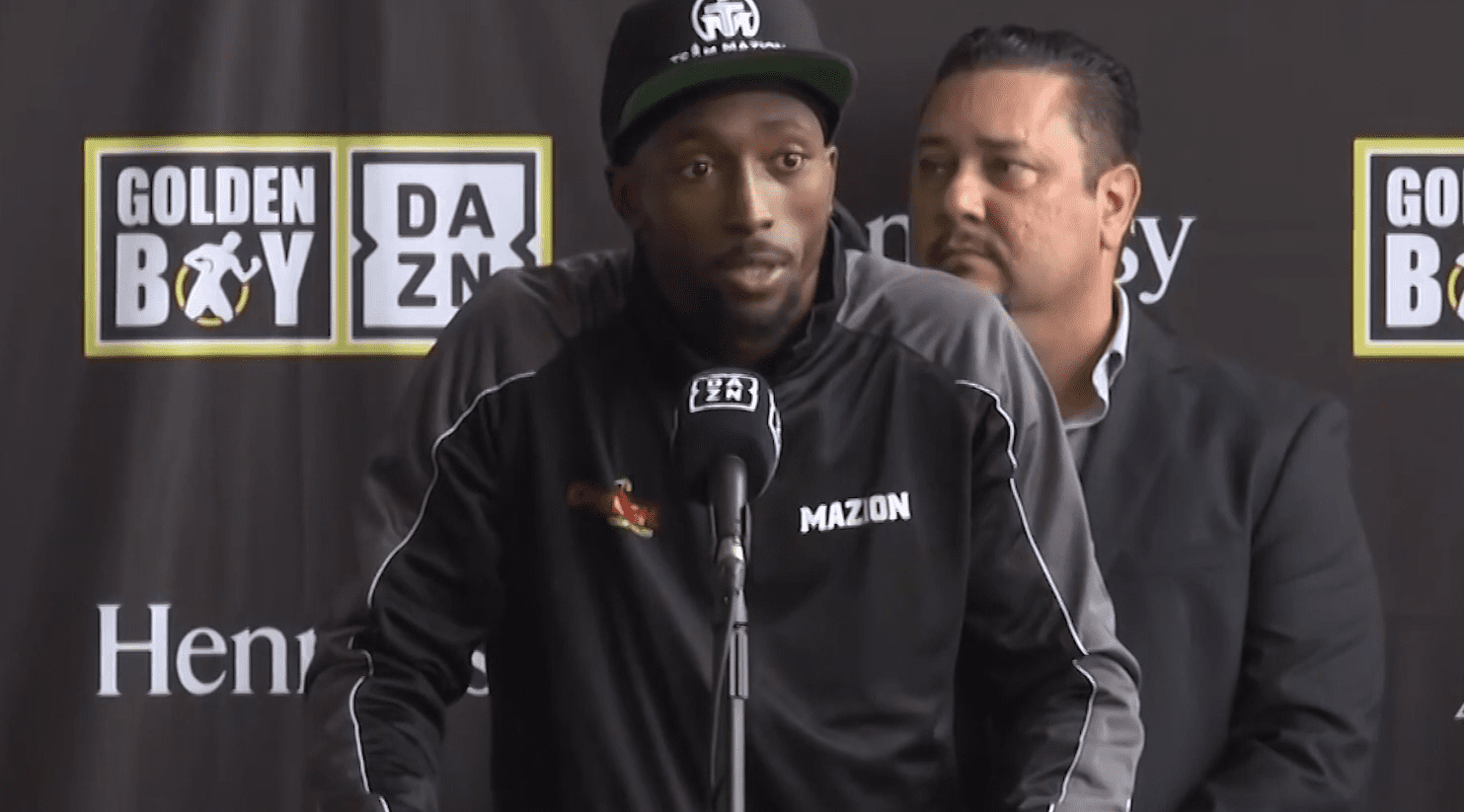 Mazion's reason for going off course remains unclear but law enforcement officials explained that he hit the rear panel of a Nissan Sentra before he eventually had a head-on collision with a Honda Pilot.
While Mazion was pronounced dead at the crash scene, the driver of the Honda who was later identified as Richard Salter, a 61-year-old man, was pronounced dead at a hospital. A third person was reported to have been involved in the crash.
Undefeated boxing star Travell Mazion, 24, 'killed in Austin car crash' https://t.co/9P7VOthNL2

— Daily Mail US (@DailyMail) July 16, 2020
Mazion, who was a junior middleweight prospect, held an undefeated 17-0 record with 13 knockouts. His last win was in a fight against Fernando Casteneda held at the San Antonio Alamodome in January. 
The match was an outstanding 58-second victory for Mazion who also won the NABF 154 pound title in the process.
The statement also saw Mazion being described as a kind and charismatic young man.
Rising Prospect Travell Mazion, 24, Killed After Multi-Victim Car Crash https://t.co/cuBG1UkjR4 pic.twitter.com/cGl2rfGakC

— BoxingScene.com (@boxingscene) July 16, 2020
In general, Mazion has had an exciting career inside the ring and 2020 looked to be a significant year for his career. At the time of his death, Mazion's 25th birthday was only nine days away.
Following the news of his death, tributes have poured in from Mazion's colleagues and friends in the boxing world. Boxing company, "Golden Boy Promotions" reportedly released a statement where they expressed their sadness over Mazion's death. 
The World Boxing Council family mourns the death of fighter Travell Mazion.

Rest in peace.https://t.co/ldBAyEBb0l pic.twitter.com/46XwuM6PNt

— World Boxing Council (@WBCBoxing) July 16, 2020
The statement also saw Mazion being described as a kind and charismatic young man who brought excitement on and off the ring.
Taking to Twitter, Oscar De La Hoya paid his respects to Mazion, whom he described as a young man with all the talent in the world.
Boxer Travell Mazion dead aged 24 after horror multi-death car crash on motorway https://t.co/ulAYxBmmch

— Irish Sun Sport (@IrishSunSport) July 17, 2020
Vergil Ortiz Jr. also paid tribute by sharing a picture of himself with Mazion alongside a touching tribute where he remembered the late athlete as a talented boxer and one of the coolest people he knew.
Despite his short stay, Mazion was indeed a truly talented boxer and his legacy will forever be remembered in the boxing world.